Local real estate agents Ed and Renee Behr don't live in downtown Colorado Springs. They don't work there, either.
But the Behrs, along with their three adult children and a daughter-in-law, are downtown groupies.
They've been known to grab coffee at the Wild Goose Meeting House, shop for kitchen items at Sparrow Hawk Cookware or rent a Pike Ride bike for a spin over to Memorial Park's Labor Day weekend balloon glow.
The Behrs also aren't bashful about sharing their affection for downtown. They invite friends to take advantage of the area's shopping, dining and recreational offerings; post social media photos about their downtown adventures; and tout the new U.S. Olympic & Paralympic Museum and other high-profile projects taking shape in the city center.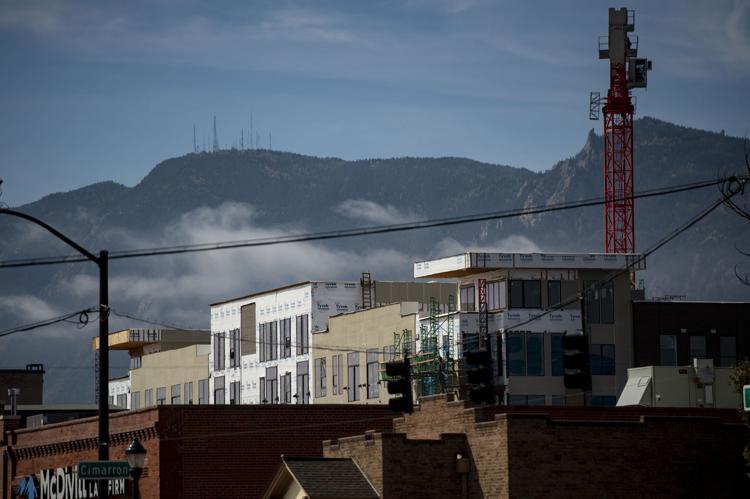 "It's just fun," Ed Behr, a partner and owner of The Platinum Group Realtors, said of downtown. "You get to do things that you just can't really do in other parts of the city."
A strong downtown, Renee added, benefits the rest of the community.
"If your city center is strong," she said, "then it goes outward. It's like the spoke of a wheel."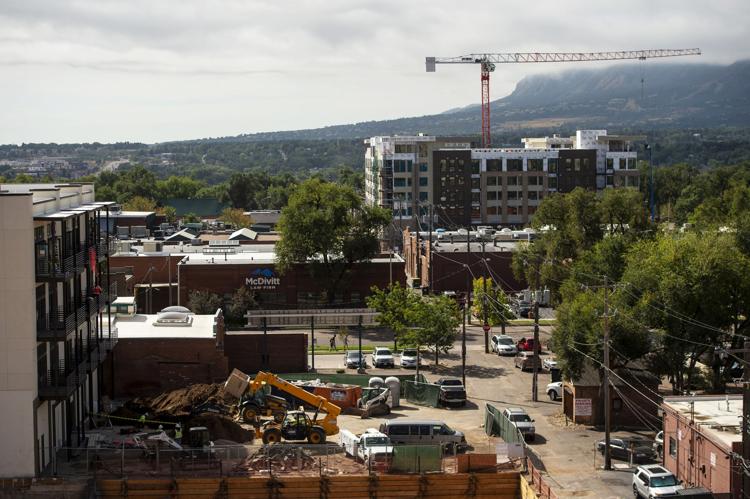 The Behrs aren't alone in their embrace of the area.
Nearly 750 people attended the Downtown Partnership's 22nd annual breakfast Thursday at The Antlers hotel — the event's largest attendance and one that allowed area boosters to bask in the glow of what partnership president and CEO Susan Edmondson called downtown's "evolving renaissance."
A few years ago, the sight of a construction crane in downtown was a "what's that?" moment. Now, they're almost common as real estate developers, businesses, nonprofits and local governments inject new life into downtown — spurred on by an improved economy, public-private partnerships and financial incentives.
Over the last several years, more than $860 million in hotels, apartments, sports venues and other projects have been proposed, completed or are under construction in downtown, according to the Downtown Partnership.
The U.S. Olympic & Paralympic Museum, scheduled to open next year as a homage to the nation's Olympic and Paralympic movements, is expected to draw thousands of tourists and local residents downtown.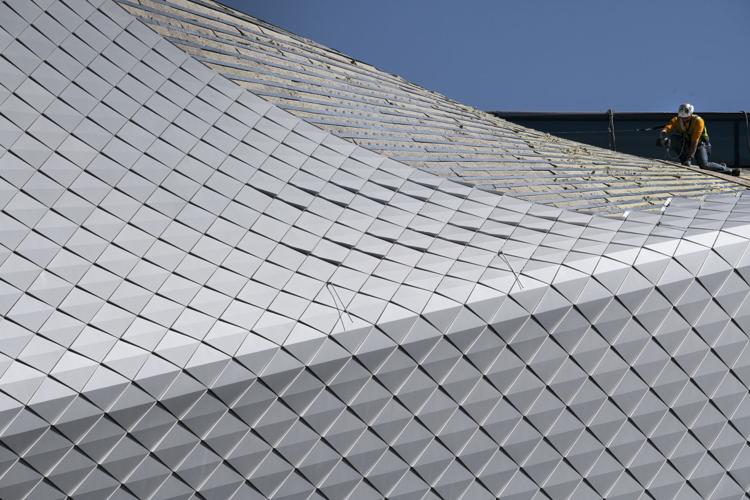 The museum will be joined a year later by an 8,000-seat multiuse stadium for the Colorado Springs Switchbacks soccer team that also will be home to concerts and other events.
A 259-room, dual-branded Marriott hotel is under construction, while a 168-room Hilton Garden Inn opened this month. The 80-space Kinship Landing hotel has broken ground, and a developer plans to do the same soon on a 120-room Hyatt Place.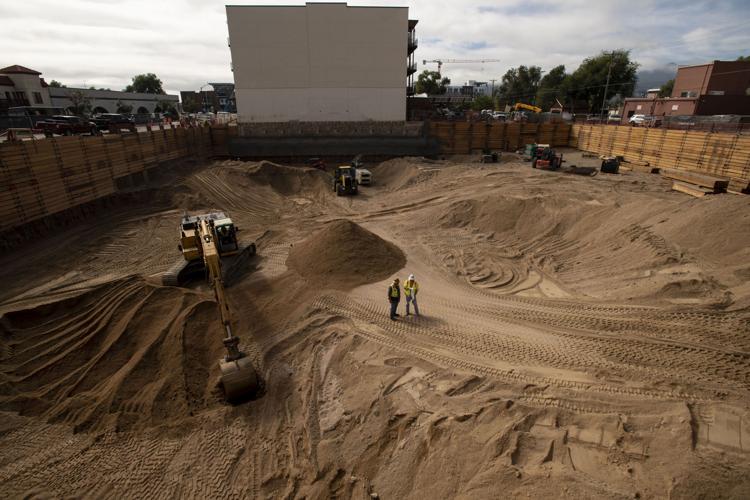 Downtown advocates have pushed for decades for more housing. Now, downtown is on its way to meeting a goal of 1,000 new residential units through 2020, Edmondson said.
The Blue Dot Place and 333 ECO apartments that are open, and the under-construction Casa Mundi Lofts and apartments on the 600 block of South Cascade Avenue, are adding more than 400 units to downtown and more are on the way.
Downtown's revival, however, isn't just about new construction, Edmondson said.
The redevelopment of the Trolley Building in the 500 block of South Tejon has attracted multiple new users — the Atomic Cowboy bar, Fat Sulley's Pizza, Denver Biscuit Co., Frozen Gold Ice Cream, Dos Santos Tacos and whiskey and wine bar Cork & Cask.
The New South End, as Edmondson called downtown's south edge, is becoming one of the city's most happening places, she said.
The Kreuser Gallery and outdoor retailer Mountain Chalet are among downtown businesses that have successfully relocated to new digs in the area; Art on the Streets promotes sculptures, murals and other cultural elements; and the First Friday Downtown program features art, live music and special events on the first Friday of every month.
The 13-year-old Downtown Development Authority offers programs and financial incentives to foster development in the area. The federal government's Opportunity Zone program includes downtown and offers tax breaks for developers; the new Marriott hotel on South Tejon is one such project making use of Opportunity Zone incentives.
One of downtown's signature accomplishments, Edmondson said, has been this year's completion of the $15 million, 65-unit Greenway Flats apartments on the campus of the Springs Rescue Mission, west of Tejon and Las Vegas streets.
The project provides permanent places to live for the chronically homeless and is a model for efforts to provide additional transitional and supportive housing that's still sorely needed in the community, Edmondson said.
Addressing those housing needs is one of the challenges for downtown and the Downtown Partnership, she said. As the area grows with new apartments, hotels, businesses and other additions, the partnership will work toward building an environment "supportive to all, championing a safe, inviting, walkable, bikable, connected core that's demanded by employers, residents and visitors," Edmondson said.
"We'll continue to work for a downtown that welcomes all people, but not all behaviors, and support our (Colorado Springs Police) officers in enforcing ordinances," she added.
The city also needs to address the future of the coal-fired Martin Drake power plant in a timely manner, Edmondson said. The Colorado Springs Utilities plant, on downtown's southwest edge, is scheduled to be decommissioned in 2035, although some community members have pushed for a faster closure.
As part of Thursday's breakfast, the Springs Rescue Mission, real estate company Nor'wood Development Group and the Colorado Springs Community Development Division were honored with a 2019 Downtown Star Award for their partnership that created Greenway Flats.
The Downtown Partnership hands out its Star Awards to recognize contributions to the area by businesses, nonprofits and individuals.
Ed and Renee Behr and their family members also received an award for their efforts at promoting downtown and encouraging others to enjoy the area.
A third Star award was presented to Colorado Springs Utilities' Office of Economic Development. The office was recognized for its efforts to address and upgrade downtown's aging utility infrastructure on behalf of the needs on area businesses.