Several service stations and convenience stores are selling gas for well below $2 a gallon as fuel prices have tumbled to a two-year low in Colorado Springs, according to the latest figures from national price tracker GasBuddy.com.
On Friday, Springs-area gas prices averaged $2.016 for a gallon of unleaded regular, the lowest since late December 2016, GasBuddy figures show.
But that's the average. Gas could be purchased for as low as $1.73 a gallon for motorists who paid cash at an Everyday station near Galley and Peterson roads, according to GasBuddy. The price was $1.75 a gallon at a 7-Eleven at Powers and Palmer Park boulevards, while several outlets — mostly on the city's east side — were priced at $1.79.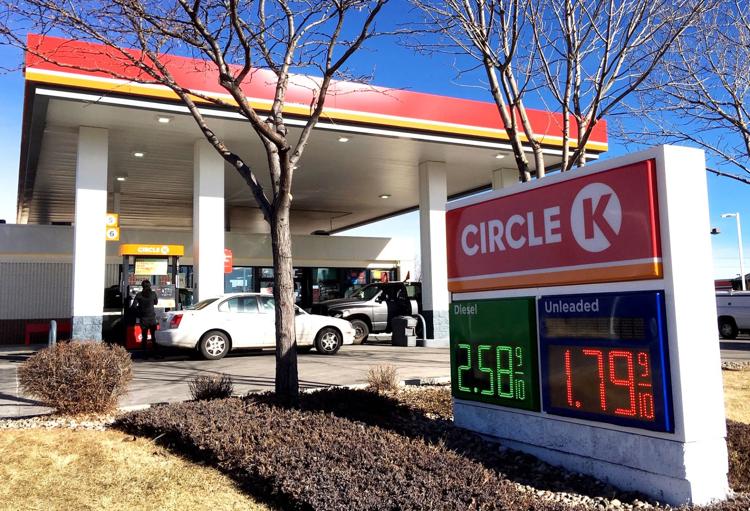 Oil prices that plunged several weeks ago to the lower $40s for a barrel of crude have been the primary reason for the drop in fuel costs.
"It's been a nice break, (an) especially dramatic turnaround considering prices were hovering closer to $3 in October," said Patrick DeHaan, GasBuddy's head of petroleum analysis. "So, quite a drop."
Enjoy the savings now, however.
Gas prices likely will begin to climb by mid-February and continue a gradual increase through Memorial Day, when per-gallon prices could be 35 cents to 75 cents higher, he said.
Crude oil prices have been on the rise over the last several days, DeHaan said, and a barrel of U.S. crude has climbed back over $50 a barrel. At the same time, a combination of refinery maintenance that will slow gas production, a change to summer gasoline from winter blends and a reduction in supply as winter gas inventories are sold off will combine with rising oil to boost prices at the pump, DeHaan said.
Two other factors could trigger even higher gas prices, DeHaan warned.
Oil production cuts by OPEC members and Canada could squeeze crude supplies, while a trade deal between the United States and China could boost the economy and consumer demand — leading to increased costs for motorists.
"By the time Memorial Day rolls around," he said, "we could be talking about the upper $2-a-gallon mark or perhaps even touching $3 if the economy is running on all cylinders."