In the past five years, Colorado Springs' food truck scene has blossomed, growing from a failed attempt at corralling them at a closed downtown gas station at North Nevada and Platte avenues.
Now, with more than 150 trucks offering pizza, barbecue, tacos, Jamaican jerk, Cuban sandwiches, sushi rolls, gourmet burgers, even Maine lobster, the question is: Can they all get a big enough slice of the pie to make it?
Jamie Faulkner, owner of Wild Goose Catering and BBQ, thinks they can, helped by the buzz created by Food Truck Tuesday at the Pioneers Museum and the 719 Hump Day Food Truck Rally on Wednesdays outside Brayla Wedding and Events off North Academy Boulevard.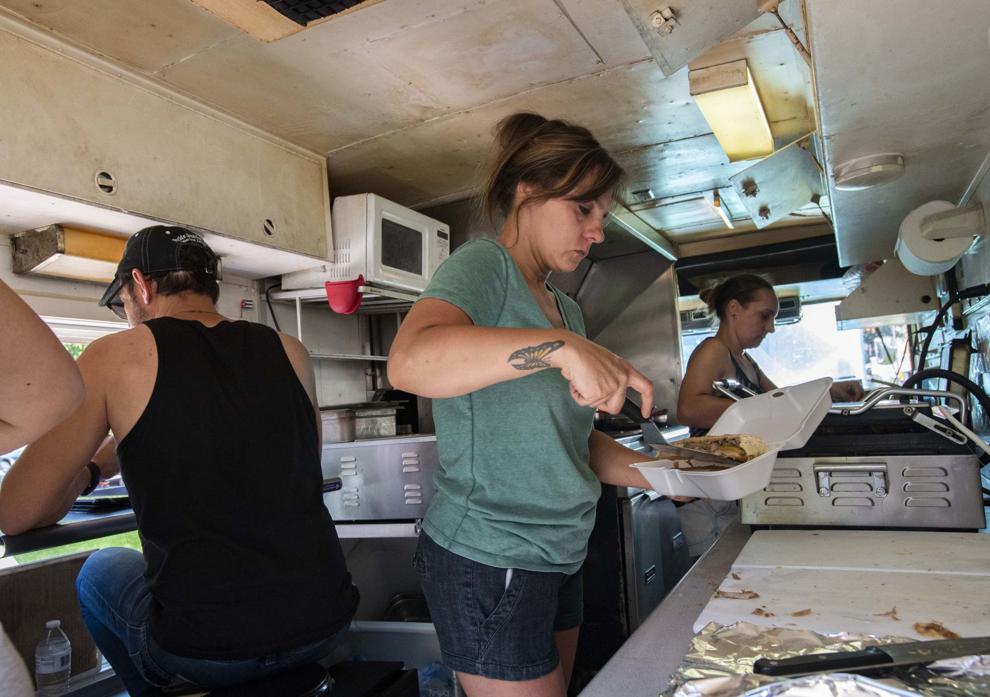 "Saying that there's too many food trucks, I don't think so," Faulkner said. "I just think that it has to be a different marketing scheme."
Faulkner believes there's strength in numbers. He founded the Food Truck Alliance in El Paso County in December, an organization which helps truck owners share their knowledge, communicate about events and band together on issues.
Nearly 120 other food truck owners in El Paso County have joined the Food Truck Alliance, and some, such as Autumne Mathews, find the Alliance helpful because of the events they coordinate together.
"Not getting enough business is the most frustrating thing," said Mathews, whose sandwich food truck, the Hot Box, is part of the Wednesday rally. "We've discovered that we do better when we stick together."
Mathews started out by setting up in brewery parking lots but found that events with many food trucks did better for all the vendors.
"It's not like a restaurant, where you're competing against somebody else that's doing hamburgers," Faulkner said. "We've created a camaraderie here. We will have four barbecue trucks at an event, but we all realize we do things differently when it comes to barbecue."
While the nature of food trucks lends itself to collaborative events, it is difficult for local vendors to find areas to congregate.
"The city could be more helpful if we had empty lots that we could use," Faulkner said. "I've been to other places throughout the country with food truck stuff, and a lot of cities have an area where we can park and have hookups for water, electricity and sewer."
The city hosts Food Truck Tuesdays, which has attracted hundreds of courthouse employees and downtown office workers with music and al fresco dining on the lawn of the South Tejon Street museum.
"It's been great to see it kind of blow up in popularity," said Haley Davis, events coordinator for the Pioneers Museum. "Down on this southern area of Tejon (Street), we have a couple of restaurants, but I think there has been a need of activating the area."
But with spots for only 10 trucks, there isn't room for all the food trucks that want to take part.
So Faulkner organized the Wednesday rally at 2165 Academy Place, which began in February and has about 25 food trucks.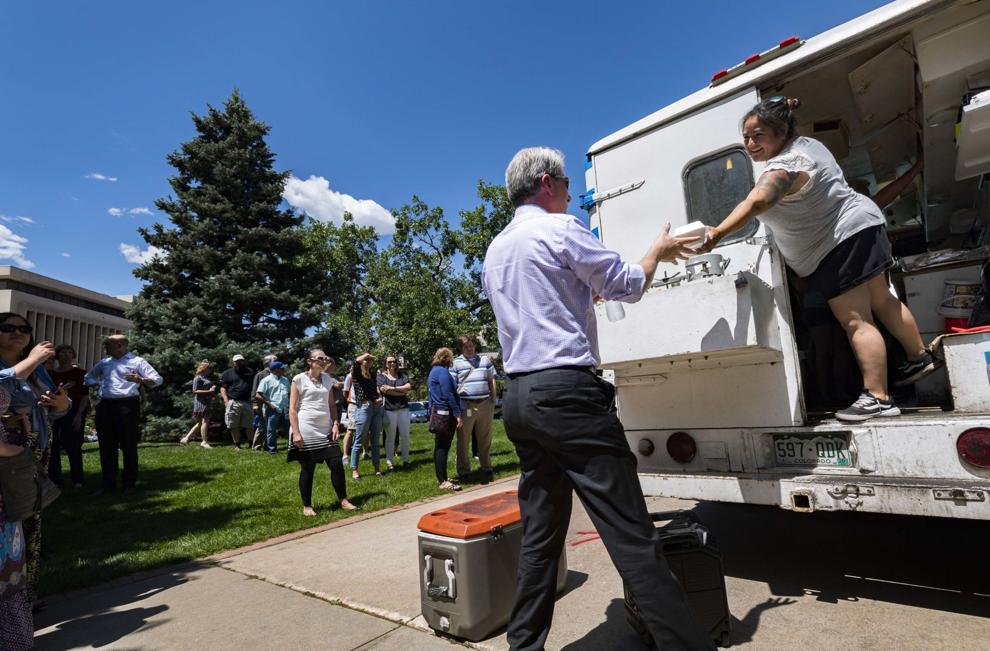 "These rallies are making it profitable for everyone," said Hector Diaz, one of the staple vendors at Food Truck Tuesdays and the 719 Hump Day Food Truck Rally.
Diaz opened "Lucy I'm Home" Cuban food truck, inspired by his Cuban heritage and years of family cooking.
While his truck was meant to be his retirement hobby, he quickly found it was a full-time job.
"It became a lot more than I wanted or anticipated," he said.
Vendors often are surprised by what it takes to run a food truck, including getting pricey permits, licenses and insurance policies, Diaz said.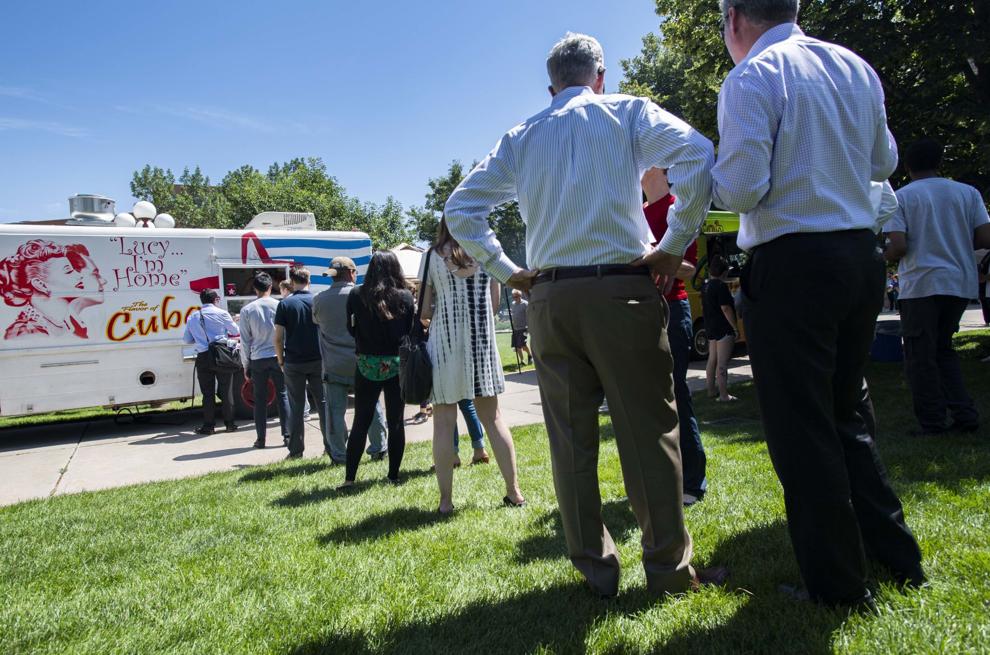 The costs of staff salaries, food ingredients, truck maintenance, parking and storage space add up. And owners must be prepared for the time-consuming food prep.
"The food that we prepare requires a lot of preparation and manpower and hours to get things ready," Diaz said. "So it's a lot of work and long hours."
But the hard work he invested in his truck is paying off. It's so popular that people seek out his truck at these events, instead of him hunting for gigs.
"You have to be willing to pay your dues by starting small and build a reputation and get your name out," Diaz said. "And of course, you have to have good food."