It has been said that breakfast is the most important meal of the day.
That's certainly true for the wealth of breakfast-focused restaurants and daytime eateries — both new and old — in the Colorado Springs area.
The fast-food sector has been seen as driving increased restaurant breakfast business in recent years. McDonald's introduction a few years ago of all-day breakfast gave a hefty boost to the chain's sales.
But if you think people in this frenetic, on-the-go society only have time to grab an Egg McMuffin or other quick breakfast snack, think again. Sit-down restaurants are getting their share of the morning crowd.
"We have a lot of regular customers who eat with us three or four times a week," says Randy Price, who owns three Urban Egg, a Daytime Eatery (formerly Over Easy) restaurants in the Springs as part of his Rocky Mountain Restaurant Group. "They go to the office, drop their briefcase, then might grab a colleague and come down for a business meeting. Instead of in a conference room, they like to do it over breakfast and a cup of coffee."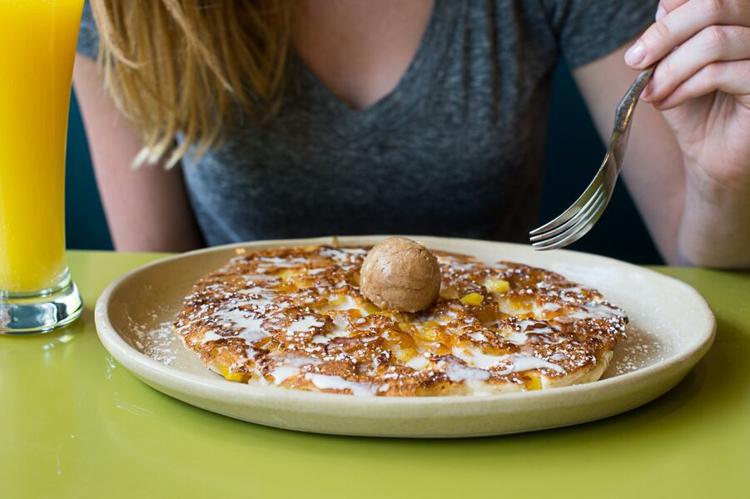 The National Restaurant Association says breakfast "offers huge potential for repeat business, because many people get entrenched in morning routines." Becky Fairchild, the marketing "storyteller" for Snooze, an A.M. Eatery, says the Denver-based chain is finding that more and more people who didn't used to make breakfast a priority are doing so now.
"People are really starting to focus on how they start their day," she says. Snooze, which plans to open a location on the north side of Colorado Springs next spring, "is a place where they can gather their thoughts in the morning and really connect with other humans before they start their day."
At Sandy's Restaurant on the east side of the Springs, which serves breakfast and lunch, "we're super busy on the weekend," says owner Connie Crippen. But that doesn't mean you're guaranteed a quick seat during the week.
"On any given day, we can be super busy, too," Crippen says. "You never know."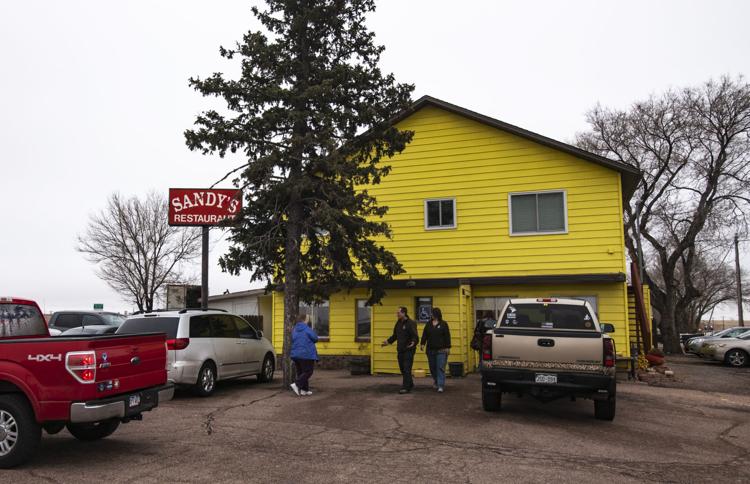 Crippen was just 13 when she started working at Sandy's in the early 1980s; she bought the business in 2001. The secret to her success? "Basically trying to keep prices as low as possible," she says. "And everything is made in-house, including the bread and the cinnamon rolls and the biscuits and the chilies and soups and gravy."
At Western Omelette, which has operated near downtown for 27 years, owner Bill Borders also has a simple formula for success.
"The people of this town have been very good to me," he says. "We try to give them quality food at a good price with good service."
Though he's changed "a couple of little things," like adding a bar for "bloody marys and stuff like that," the menu has stood the test of time largely unaltered. "We've basically stayed the same," Borders says.
At The Omelette Parlor on Fillmore Street, "we haven't changed a lot, but we definitely add what we see our customers are wanting," says general manager Susan Whitlock. "So several years ago, we added hash browns instead of just our round sliced potatoes. We've added gluten-free items. We try to keep up with the times. But people come here for certain items, and we've kept those."
One of those favorites: a homemade pork green chili. Another thing that doesn't change: half-price omelettes every morning from 6 to 7.
Other restaurants are trying to blaze new trails in breakfast fare. When Price opened the first Over Easy in downtown Colorado Springs in 2012, "we didn't feel like the breakfast options that were on the market at that time were really doing anything that innovative. We really wanted to come in with an innovative, locally sourced, organic, kind of upscale menu — gourmet pancakes, build-your-own bloody mary bar, unique and interesting Benedicts."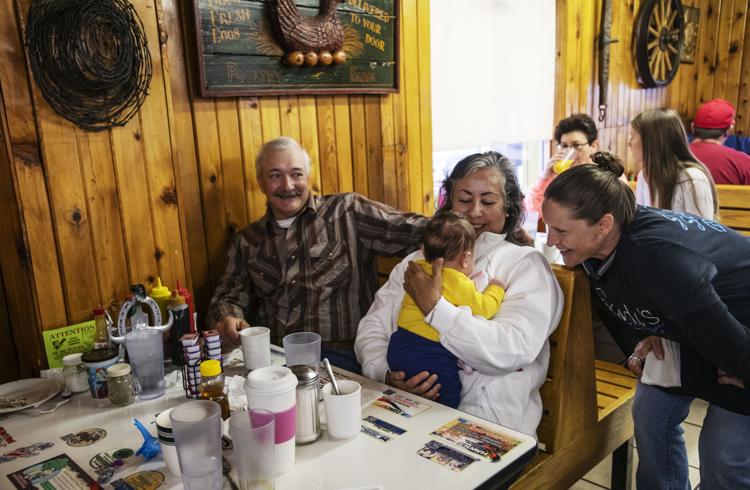 That concept, he says, "really struck a nerve with the Colorado Springs market." Because of that following, he maintained the Over Easy name in the Springs even after learning there were other restaurants across the country with that same name. But he adopted the name Urban Egg as he expanded outside of the Springs to Denver and Fort Collins. This month, the three Springs restaurants became Urban Egg.
"We just need to be united under one brand," Price says. But other than the new name and some new menu items to mark the rebranding, nothing has changed, he said. It's still "the same outstanding service and the same local ownership."
Operating a daytime eatery has advantages over an all-day restaurant or dinner destination, Price says. While those working in the restaurant industry typically work a lot of late nights, Urban Egg employees can enjoy time with their families in the evening. And retail centers benefit from breakfast business, he says.
"I think we bring a lot of energy into the centers early in the morning. I think that's great from a retail perspective."
First Watch, a Florida-based chain that bought the Egg & I chain in 2015, converted two of the three Springs Egg & I locations into First Watch this year. Like Urban Egg, First Watch also stresses innovation, says spokeswoman Eleni Pierce — from restaurant design to technology to the menu, which includes everything from classic favorites to a kale tonic juice and a Power Breakfast Quinoa Bowl.
"We now have five different seasonal menus throughout the year, available about 10 weeks at a time," Pierce says. That really gives us a chance to introduce new ingredients, funky things that our customers maybe wouldn't normally try, especially during the breakfast hours. Like quinoa for breakfast, who would do that? But it's such a success."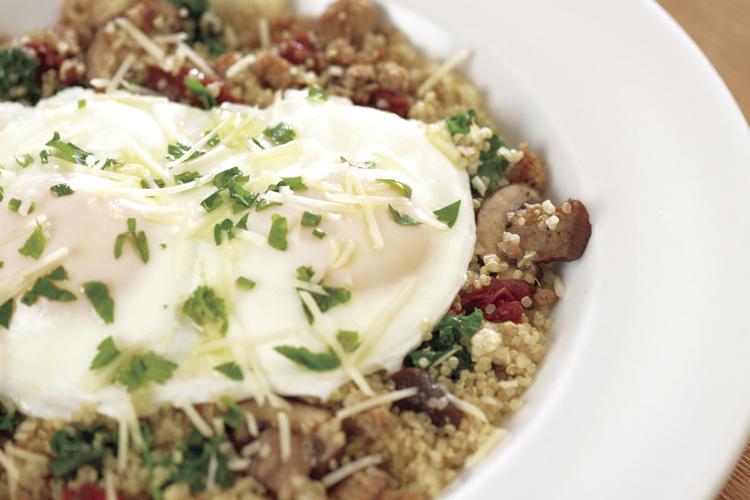 Snooze, meanwhile, touts "fresh twists on America's favorite classics."
"It's not one of those brunch places where you feel intimidated by the menu," Fairchild says. "There are things that are familiar, but then you get these surprising little twists that make it exciting. We're constantly innovating with seasonal menus."
But it's the employees, known as "Snoozers," who really make the chain stand out, Fairchild says.
"We really think of our Snoozers as our family. We have found that by allowing them to be themselves and comfortable and be the hospitality piece for Snooze, they make these connections, not just with each other but with guests."
While Snooze is focused on opening the one location, in the new Chapel Hills East development under construction at North Academy Boulevard and Agora Point, "it is not out of the question to look for a second," Fairchild says. "We have a whole real estate team that is constantly looking at places in Colorado Springs."
Similarly, while there's no property secured for more First Watch locations in the Springs, Pierce says, "there's definitely room for more development there. … Typically we don't stop growing a market with two restaurants, so don't be surprised if in a few years you start to see more First Watches popping up in town."
Crippen, of Sandy's Restaurant, doesn't fret about the new competition that also includes Denver Biscuit Co., which opened this year as part of the Atomic Cowboy bar-and-restaurant complex on South Tejon Street.
"You can't worry about people coming and going," she says. "We do what we do and we hope the best for everybody around us. There's enough people in this town to spread it around. I need places to go to eat, someplace different, too, so I appreciate the fact that there are other places opening up."