After being undisputed champ for a year, Colorado Springs has to share top-billing with three other cities in U.S. News & World Report's 2019 ranking of the most desirable places to live in the nation.
For the second year in a row, Colorado Springs came out on top in the magazine's online survey of 2,500 people nationwide on where they would most like to live. The desirability ranking is one element of the magazine's "Best Places to Live" list of the nation's 125 largest cities that also looks at job markets, housing affordability, quality of life and net migration.
Unlike last year, though, the Springs tied with Honolulu, San Francisco and Portland, Ore., all of which received the highest score in the survey.
Colorado Springs, at third overall, slipped behind Denver in this year's "Best Places to Live" ranking. But it finished well ahead of its larger neighbor to the north in the most desirable ranking in which Denver was 10th. Rounding out the rest of the top 10 are San Diego at fifth; Las Vegas at sixth; Seattle at seventh; New York at eighth and Austin, Texas. Austin was first in the "Best Places to Live" list. Toledo, Ohio, was the nation's least desirable place to live.
"Those of us who call Colorado Springs home have long known that this is a highly desirable place to live," Mayor John Suthers said in an email statement.
"The fact that people outside the region and state have started to take note is a testament to the momentum that exists in our city today. There's no doubt that our natural scenery plays a major role, but so does our commitment to building a city that matches that incredible scenery."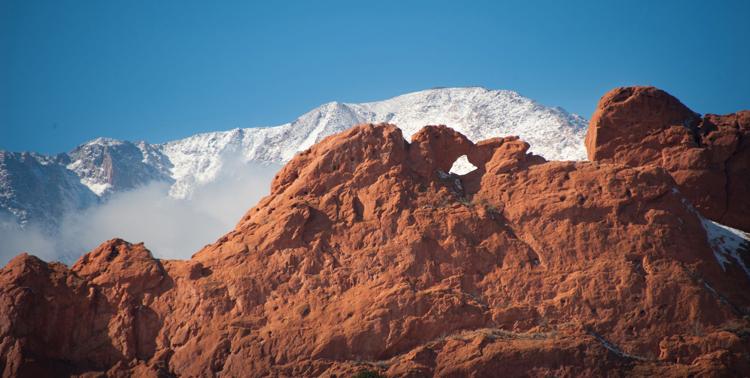 The Springs finished second in the 2016 and 2017 most desirable places to live lists. The magazine has never previously had a tie at the top of its most desirable place list, said Devon Thorsby, U.S. News & World Report's real estate editor and author of the best and most desirable places ranking.
She speculated the Springs is popular in the most desirable place ranking because of its "location in the mountains and easy access to outdoor activities such as the Garden of the Gods (Park). People seem to either want beaches and tropics or the mountains," noting that Denver also finished in the top 10 of most desirable places.
Suthers will celebrate the ranking Friday at the Garden of the Gods Visitor & Nature Center with Thorsby; Doug Price, CEO of Visit Colorado Springs; Tammy Fields, chief economic development officer of the Colorado Springs Chamber & EDC, and Nathan Weber, 2018 Olympic Bobsled team member and an Army Green Beret medic from Pueblo West.