The trade war with China will cost everyone in the form of higher prices for imported goods, hurt economic development and disrupt trade and supplier relationships, a visiting Colorado College economics professor said Friday.
The economic impact of tariffs will be small, but spread widely across the Colorado Springs area, said Neal Rappaport.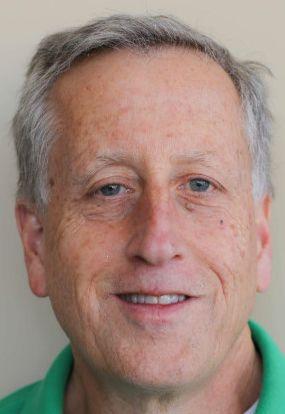 He made the comments to about 25 business and community leaders hosted by the Office of Professional and Business Development of the University of Colorado at Colorado Springs College of Business.
"The negative impact is shallow, but very broadly based unless you are affiliated with a business that benefits from tariffs," Rappaport said.
"People will pay more for steel, resources and food, either because they are buying imported products, or they are buying products from a domestic supplier that has raised prices to match their foreign competitors, or they are using parts or materials subject to tariffs in their products."
Rappaport cited a study by Boulder-based ImpactECON estimating tariffs could cost each U.S. family nearly $2,400 next year in lower wages, higher prices and lower investment returns if all tariffs threatened by the U.S. and China are levied. The company specializes in economic analysis of trade agreements and trade facilitation, government policies, supply chains, environmental factors, migration, poverty and development.
President Donald Trump imposed an import tax of 25 percent this year on $50 billion in products, then hit an additional $200 billion worth of goods with 10 percent tariffs that are scheduled to increase Jan. 1 to 25 percent, according to The Associated Press.
China retaliated with its own tariffs. Trump and President Xi Jinping of China agreed to put the increases on hold Sunday after an international summit in Argentina.
The economic impact of tariffs in Colorado Springs isn't likely to be much different than the rest of the nation, including higher prices for steel, which increases construction costs and prices for vehicles and appliances, Rappaport said. Agricultural areas elsewhere in the state could suffer economic losses as China's retaliatory tariffs hit agricultural products, he said.
The growing trade tensions come as the U.S. trade deficit hit a 10-year high of $54 billion in September. The tariffs are designed to be a negotiating tool to push China to reduce its tariffs and stop practices that allow Chinese companies to steal intellectual property from U.S. companies, but Rappaport said there is little evidence that strategy is working.
He recommended working with European and other allies to get China to change its trade practices.
"Ninety-nine-point-nine percent of economists agree on the benefits of free trade. Tariffs and trade restrictions may be good politics but they are lousy economics and bad for the economy," Rappaport said.
"We can argue about the politics, but nearly all economists agree that tariffs are bad economics and lead to a decrease in economic well-being for society."
Contact Wayne Heilman 636-0234