With clocks relentlessly ticking and chimes melodically ringing, the Tick Tock Shop is not a quiet place.
But that symphony — from desk clocks and wall clocks and cuckoo clocks and more — is lost on Jonathan Mattson, who has been around the repair and retail business since he was a kid running free in the shop his father opened.
"I don't really hear them anymore," he says of the sounds.
David Mattson started the business in 1974. The shop has moved a couple of times as it has grown.
David Mattson moved with his family from his native Finland to the United States in the 1940s. He served in the Navy for four years, then went to watchmaking school before going to work at Hamilton Watch Co. in Pennsylvania. After that, it was back to the U.S. military — this time in the Air Force, where he served for more than 20 years.
He worked on early computer systems — "the punch card kind," Jonathan says —  at the now-gone Ent Air Force Base and the North American Aerospace Defense Command. 
"When he got out, he decided, I don't really care if I ever use another computer again," Jonathan Mattson says. Instead, David Mattson returned to watchmaking.
Why that passion? "I'm not sure," Jonathan says. "He always had a good mechanical mind. It's been said that a watchmaker might not make it rich, but they'll always have work."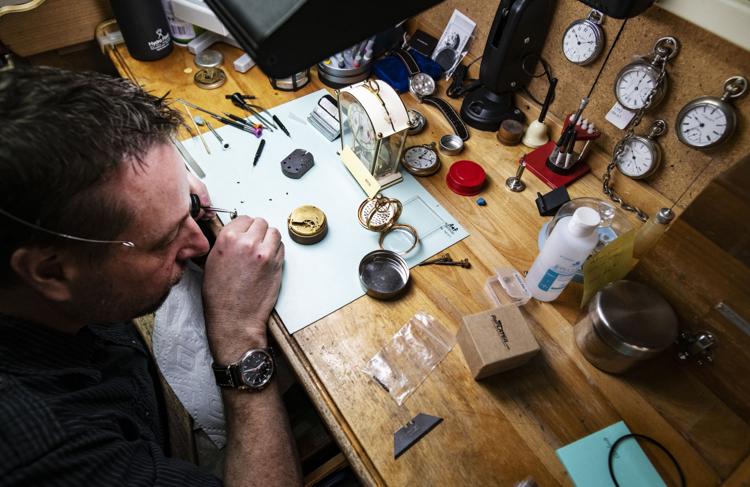 David Mattson started off doing watch repairs for jewelry shops. The shop also became an authorized Timex repair service. "That was kind of a big deal," Jonathan says.
Jonathan's brother Carl learned watchmaking and repair from his dad and has worked on iconic clocks in the area, such as the Wheeler Clock in Manitou Springs and clocks at the Colorado Springs Pioneers Museum.  Jonathan went a different direction, getting a masters in theology and becoming a full-time pastor. He returned to the business when his dad began to slow down and needed some help. David Mattson died in 2010 and Jonathan and Carl now own the business.
It's a business that's thriving, even in this digital age. "We're backed up six to eight weeks on clock repair," Jonathan Mattson says.
There are a dozen people on staff, a mix of full- and part-timers. 
"A lot of my staff has been here a long time," Jonathan Mattson says. That includes Marie Westmoreland, who does watch repairs and will celebrate 29 years with the business in September.
Westmoreland learned watchmaking and repair in her native Germany; as a woman in the field, she was a rarity, she says. She moved to the Springs with her then-husband, who was in the military, and looked up clock shops in the Yellow Pages in search of work. She ended up sitting down for an interview with David Mattson at the nearby Loaf 'N Jug and got hired.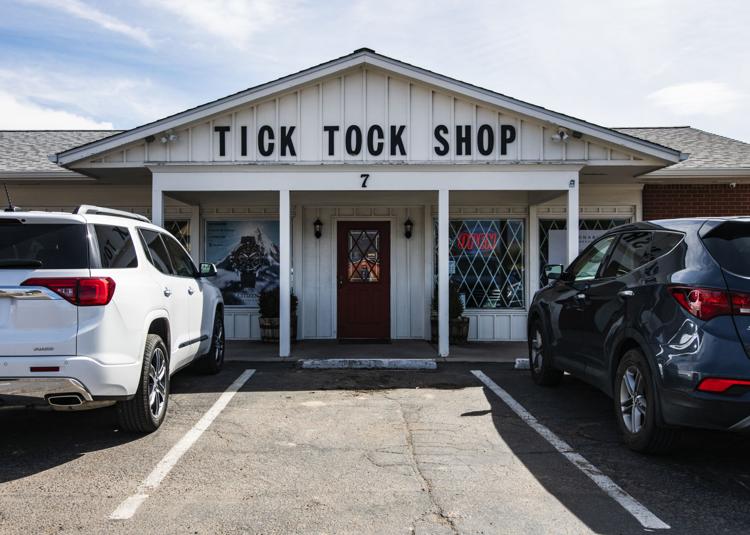 As a boss, David Mattson was "quiet but always fair," Westmoreland says. Family came first for him, she says, so he understood the home obligations Westmoreland had with three small children at the time.
She, of course, has seen timepieces change over the decades. "The more you get into the fancy stuff, the less you can really work on them."
Some people, though, cling to their favorite timepiece. Westmoreland cites one customer's "regular lady's Seiko quartz watch" that she's cleaned four times over the years rather than the person replacing it. (She notes the cleanings on the inside of the back of the watch.)
One thing that hasn't changed: "We're still pretty packed and busy," she says. 
People these days are finding their options for clock repair to be increasingly limited, Jonathan Mattson says. "A lot of guys in my dad's generation had a shop, but there's no one to take it over. ... There's a shortage of qualified watchmakers, particularly in the U.S."
Hundreds of clocks, including an expansive collection of grandfather clocks, are on display at the Tick Tock Shop. "I don't know anybody who has more clocks in Colorado," Mattson says.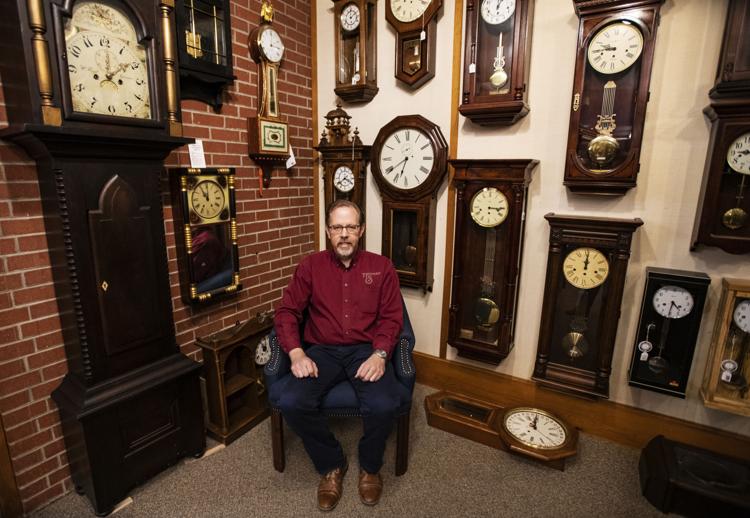 The repair staff makes house calls on grandfather clocks. "It's not something that's easy to load into your car and bring to the shop," Mattson notes.
While most people today can simply glance at their smartphone to get the time, a lot of the older clocks and watches that the Tick Tock Shop repairs come loaded with sentimental value: a grandfather's pocket watch, a watch that was a graduation gift, a clock that has been in the family for generations.
"It's a neat tie to the past and it's something that's functional going forward, too," Mattson says. "How many things from a hundred years ago do we use in our daily lives? Clocks or watches are among them. Everyone is tuned in to what time it is."