In 2020, the COVID-19 pandemic clobbered restaurants and retailers in Colorado Springs, leading to dozens of temporary and permanent closures. This past year appears to have been less devastating for businesses, even as the pandemic continues to cast a long shadow.
CLOSINGS
• Bed Bath & Beyond: The New Jersey-based home furnishings retailer, which closed several locations nationwide in 2020, shuttered more stores in 2021, including one in Colorado Springs northeast of Powers Boulevard and Barnes Road in the Barnes Marketplace shopping center. Locations in Boulder and Lone Tree also closed.
• Casual Male XL: The clothing store operated out of a free-standing retail building that's part of the Citadel Crossing shopping center, northeast of Academy Boulevard and Platte Avenue. The building, however, will be torn down by Chick-fil-A, which will build a restaurant on the site. Casual Male XL closed and no longer has a store in the Springs, its website shows.
• Chick-fil-A: A location inside The Citadel mall food court closed, apparently to make way for the chain's new restaurant at the Citadel Crossing, across Academy Boulevard from the mall.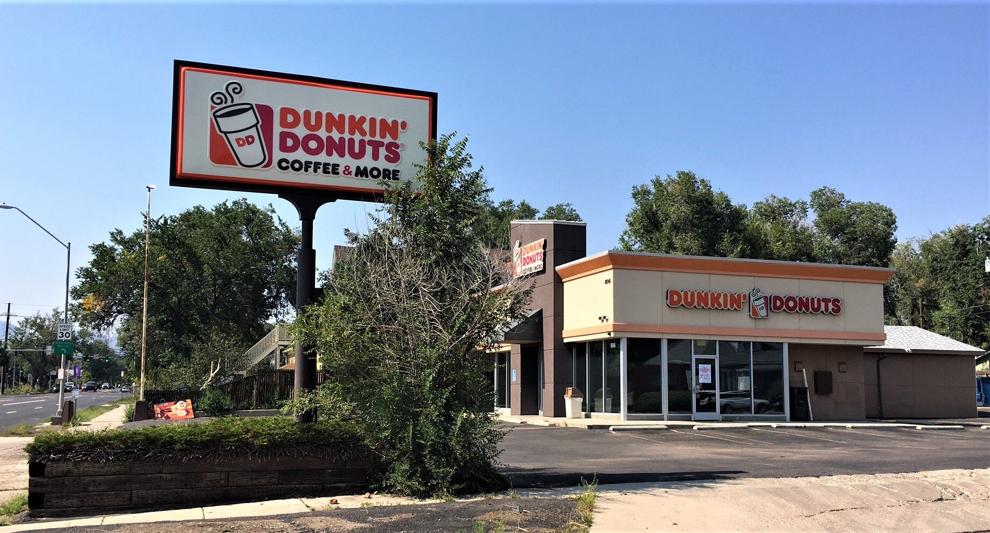 • Dunkin': A Colorado Avenue location of the doughnut and coffee chain closed after being open on the Springs' west side for more than a half-century. An Arizona franchisee initially said it closed the store temporarily because of staffing issues, but later made it permanent to consolidate locations.
• Great Harvest Bread Co: The bakery, which had multiple locations over roughly a quarter century in Colorado Springs and most recently operated in the north-side Union Town Center, was closed by its husband-and-wife franchisees. The couple had sought unsuccessfully to sell the business.
• Pendleton, LOFT and Talbots: The retailers shut their doors at the Promenade Shops at Briargate, the lifestyle shopping center southeast of Voyager and Briargate parkways.
• Pita Pit: Husband-and-wife franchisees closed the downtown Pita Pit location, known for its pita bread sandwiches and salads, because of financial and family issues. The location had been open for nearly 20 years. Other local Pita Pit locations remain open.
• Ruffrano's Hell's Kitchen: The New York-style pizza restaurant had opened a fourth location in the Rampart Village Center northeast of Union and Briargate boulevards on Colorado Springs' north side, but it closed recently. Other locations in Colorado Springs, Manitou Springs and Security remain open.