Black Forest marks Oktoberfest in eponymous, German style | Pikes Pub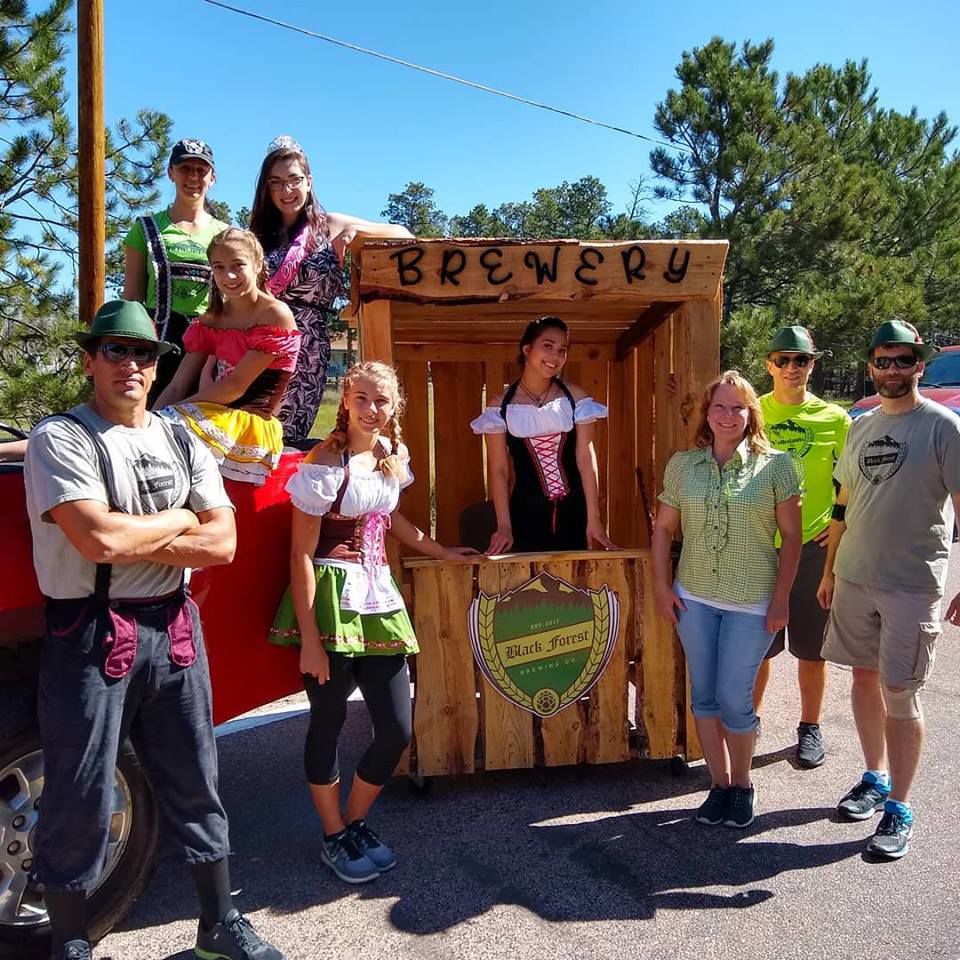 The city's northeastern Black Forest neighborhood shares more than title with its iconic German namesake.
For one, "there's the physical aspect of it," said Donovan Routsis, whose brewery, Black Forest Brewing Co., opened this year in a shopping plaza at Burgess and Black Forest roads. "We live at a higher elevation, with lots of trees."
There's also the identity — part of, yet distinct from, the greater community with which it shares municipalities.
"There's a rusticness. Many breweries have 5Ks, but often they're running on sidewalks. When we do 5Ks, we're running on dirt roads and trails," said Routsis.
"And people slow down for us. There's respect. People still honk and wave at each other."
Routsis is hoping his Oktoberfest can be for Colorado's Black Forest what it is for the neighborhood's eponymous European other.
"Eventually we'd like to see it be a major event in the Black Forest area, and another big reason to come to — and stay in — Black Forest," Routsis said.
The retired Air Force colonel discovered a love of Bavarian beer and culture during a posting in Germany. That taste was no less diminished in 2015, when he and his wife, Tara, moved to the area and opened CrossFit Rail Stop in Falcon.
Since opening the brewery in March, Routsis' business has expanded into the neighboring storefront.
"That was one of our challenges when we first opened — capacity, families coming in and not having a place to sit," he said. "When that space next to us became available, I couldn't pass it up. It added a significant amount of space for us to have people."
The addition brings the brewery even more in line with its European inspiration.
"We're calling it our Festival Hall. We put German-style tables in there, so it's real family-style, open seating," Routsis said. "It's important to stick to the concept, and have a place where people can sit and gather."
All the better to beer you with, and then some.
"The area is getting to be its own little mecca for craft beverages, so we want to encourage people to stay in the Forest, enjoy the company of your neighbor," Routsis said.
The brewery's inaugural Oktoberfest, Sept. 29, is an all-day celebration with traditional beers, foods and — fittingly — games of sudsy pseudo skill and strength, including a stein holding contest and hammerschlagen, Germany's reminder to the world why drunk people shouldn't build houses.