A roundup of what's happening this week for skiing and snowboarding around Colorado.
Where to Ski This Weekend
After nearly two months of praying for snow, the Norse god of snow, Ullr, finally heeded Coloradans' pleas. Snow started to fall in the mountains Friday and, with a few intermissions, kept falling through Tuesday. Those lucky enough to be in the central and northern mountains enjoyed up to 3 feet of fresh snow, a Christmas miracle few anticipated.
Although much of the Christmas traffic has tracked the fresh stashes of snow, most of the mountains in and north of the I-70 corridor are reporting packed powder, meaning turns over the weekend still should be smooth and buttery. If you're willing to wait in some of the longest lines of the season, head to Breckenridge, which reported 19 inches over three days and is unveiling its upgraded high-speed, six-person Falcon SuperChair on Peak 10 Thursday, or Steamboat, which recorded a whopping 33 inches.
Whether you want to ring in the new year at home, viewing the free fireworks on Pikes Peak, or dance and dine the night away, there are severa…
The rest of this week looks dry, predicted OpenSnow forecaster Joel Gratz, with maybe some light snow Saturday night.
The storm barely skimmed -- and in some cases entirely missed -- many of the southern mountains, so if you stick to the I-70 corridor and northern mountains, you're sure to find great snow and, if you're lucky, maybe even a turn or two of hidden freshies.
Those with the Epic Local Pass be advised that Vail, Beaver Creek, Whistler Blackcomb, Park City, Heavenly, Northstar and Kirkwood are restricted Dec. 26 to Dec. 31, Jan. 13 and Feb. 17 to 18.
New Year's in the Mountains
For those not sticking around Colorado Springs to watch the fireworks launched from the summit of Pikes Peak on New Year's Eve, plenty of fun is to be had in mountains.
- Those sticking around in Breckenridge can enjoy the annual Torchlight Parade 6 p.m. Sunday, when ski and ride instructors carry torches from the top of Peak 9 down to the base area. Kids ages 5 to 13 can participate in the smaller Glow Worm parade at 5:45 p.m., where they'll carry glow sticks down easier Peak 9 terrain.
The night will end with fireworks and nightlife options at the base and in downtown Breckenridge.
- Torches also will light up Monarch Mountain Sunday starting at 5:30 p.m. The event is open to the public, and the 140 torches available will be distributed on a first come, first served basis. Fireworks will follow the mountain parade.
- Aspen will wrap up its 12 Days of Aspen celebration with fireworks and a Mountain Social from 5 p.m. to 2 a.m. Sunday at St. Regis Aspen. The free event will feature a DJ, cocktails and a complimentary midnight champagne toast. Who knows, maybe Vice President Mike Pence will make an appearance at the festivities.
Backcountry Travelers Beware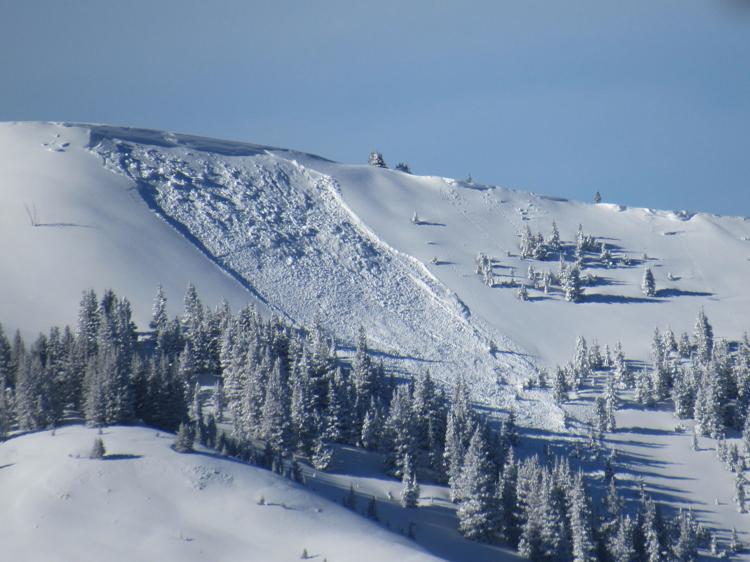 As resorts rejoice, backcountry skiers beware.
The holiday storm brought with it some serious avalanche danger to the central and northern mountains, triggering avalanches above and below treeline.
"These are dangerous times in the backcountry," wrote Colorado Avalanche Information Center forecaster Jason Konigsberg about Vail & Summit County. "We have one of the weakest snowpacks that we have had in a few years and many areas of the zone received 2 to 3 feet of snow in the last week.
"Add strong westerly winds and intense wind-loading to the mix and all the ingredients for large avalanches are in place."
CAIC issued "considerable" avalanche danger for much of Vail & Summit County, the Front Range and Steamboat & Flat Tops Wednesday, a demotion from "high" avalanche danger Tuesday.
BROOMFIELD — Vail Resorts announced this week that CEO Rob Katz and his wife, Elana Amsterdam, have decided that the initial focus for their n…
The three regions were placed under a special avalanche advisory that is expected to expire Friday morning. The advisory warned backcountry travelers to opt for conservative decision-making and cautious route-finding, since avalanches large enough to bury a person are likely on any slope "over 30 degrees."
If you choose to head to the backcountry in these areas, stick to lower angle slopes without steeper terrain above. Better yet, head south to the Sangre de Cristo or San Juan mountains, where snow is shallow but avalanche danger is low.
For more information on backcountry conditions, go to CAIC's website and click on the Forecasts tab.