Nature clearly abhors a vacuum as much as I do, especially when it comes to beer.
The handful of Colorado Springs brewing establishments that closed or relocated in recent years left behind voids that didn't last long — sometimes not even long enough for regulars to get thirsty.
Atrevida Beer managed a more-or-less seamless transition in spring 2018 after the company took over and rebranded the former Great Storm Brewing off North Nevada Avenue. Downtown, Brass Brewing Co. launched a brewery in March in remodeled digs occupied up until seven months prior by Triple S. And, in August of this year, two months after Smiling Toad Brewery moved out and began its ongoing hiatus to focus on renovations at a new and greatly expanded home on 21st Street in Old Colorado City, Happy Tap craft beer and wine bar began serving in the Toad's old "nook" off South 8th Street.
The Springs celebrates another retail rebirth Friday when Dueces Wild Brewery opens its second location in a reenvisioned spot at the end of a retail plaza at Templeton Gap and Union Boulevard.
Dueces, Part Deux, takes over space that briefly housed 1876 Ale Works, which closed in April less than two months after its grand opening.
The deliberately misspelled, veteran- owned brewery had been looking to expand, said Dueces' Bill Gillette, who launched the venture last year with business partner Richard Hysing.
"We weren't really looking at doing it this quick, maybe at doing it in a couple of years ... finding a location and building out another brewery," Gillette said. "This opportunity came up and we decided to go for it."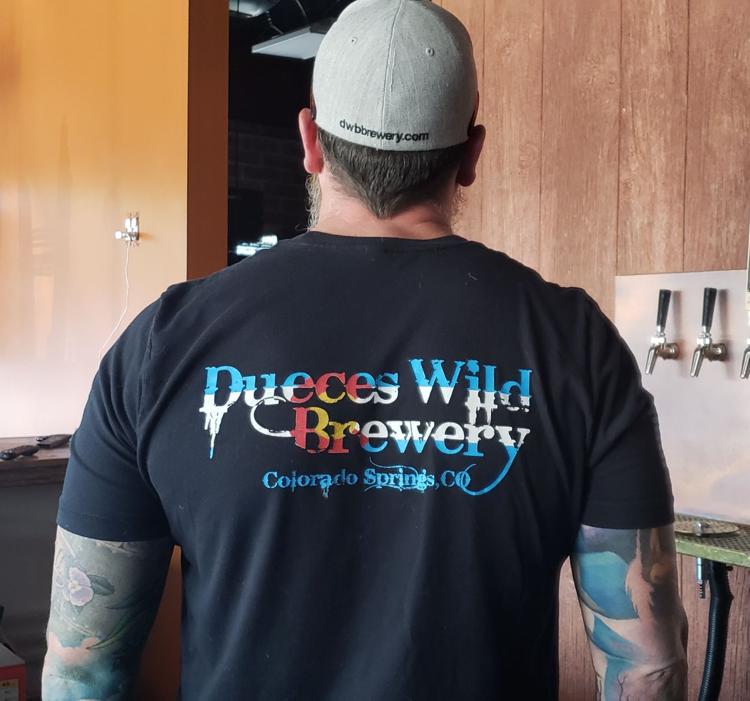 The area, he said, offers the kind of exposure his brewery doesn't have at its Peterson Road location.
"Our (original) location is kind of hidden and off the beaten path," Gillette said last week as he wrapped up finishing touches on the new taproom. "The traffic, obviously, if you look out there ... there's a lot of traffic on this corner."
The Templeton Gap expansion is a taproom only; all brewing still will be done at the east-side location, on a system that Gillette said soon will see an expanded cask and barrel-aging program but that is currently "plenty big enough" to handle the increased brewing, and style, demands.
"There's definitely going to be a lot more sours and saisons, beers that we don't currently do," Gillette said of the new location's menu. "You'll definitely be able to tell that it's Dueces, but we plan on brewing some different beers that I think would go over well here."