The subtext for Don Guillo Restaurant is Puerto Rican native cuisine, so there were some dishes unfamiliar to me. Yet judging by the packed house, albeit a small one, there were plenty of people in the know.
The chalkboard menu is in Spanish, but a small placard in English is available at the counter. If you're still not sure what to order, there are plenty of people willing to help, and the young woman taking orders offered even more specific advice.
Besides the food, which is not to be downplayed, I was impressed by what I can only describe as a happy vibe. It seemed as if everyone was smiling and the close quarters means there's a constant buzz of conversation.
Orders are placed at the counter; beverages are taken from the cooler. This is a cheerful, humble place to enjoy made-to-order food that must remind many of their island home. For me, it makes a trip something to consider, especially if Don Guillo is representative of what to expect.
Be sure to get an empanada. I had one filled with beef ($3). This perfectly shaped and crimped turnover was loosely filled with seasoned ground beef and a few diced potatoes. When fried, the dough becomes crispy and flaky, and absorbs the flavors of the filling.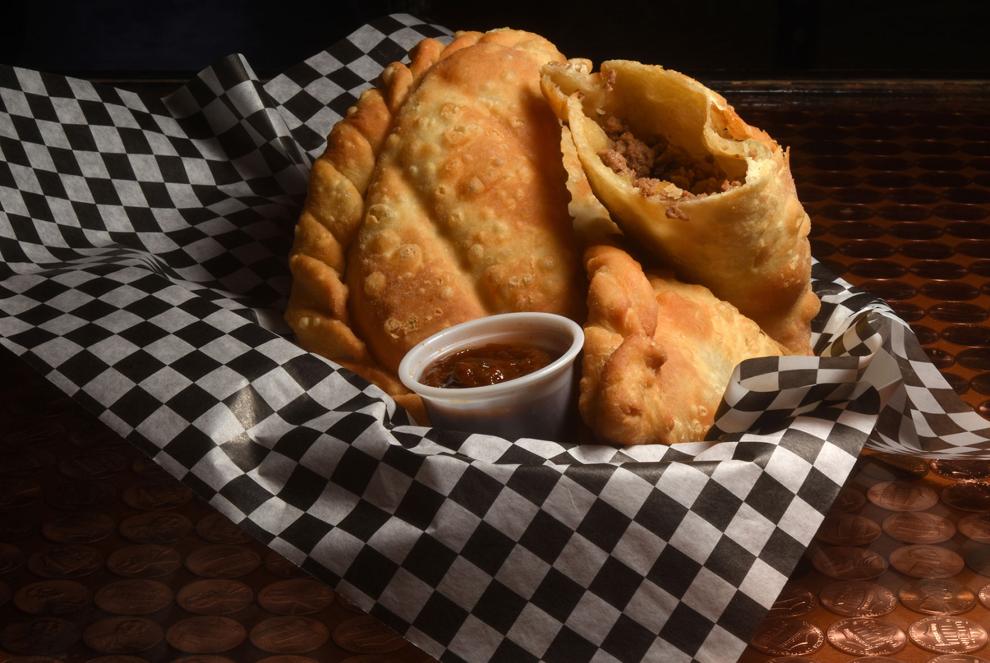 I was told the skirt steak with garlic and cilantro sauce ($15) is popular, as is the triplitos Don Guillo ($8). The latter, identified on the menu as a house specialty, is a large hoagie-style roll bulging with paper-thin slices of ham, chunks of pork and shredded chicken, then topped with crunchy shoestring potatoes. It's amazing how much meat is in this sandwich. A dark brown hot sauce, which is a little bit sweet and whole lot of heat, is served on the side. The sweetness comes from guava, and I can only guess habanero accounts for the piquancy. I was told it's the chef's creation. That would be Francisco Guillo Beauchamp.
The skirt steak is covered with a lime-green sauce with garlic and cilantro, which provides the color. The meat is grilled to medium rare and is more than enough for two to share. A choice of sides includes rice and beans, fried or green plantains, french fries or mofongo. Mo what? This softball-size mound of mashed green plantain, seasoned with garlic and herbs and with chicken broth on the side for moistening, was new to me. It's dense like a dumpling but more flavorsome. Thanks to the patience of the young woman at the counter who described it to me, I was enticed to sample this traditional Puerto Rican fare.
I felt we would have been remiss without trying rice and beans. This rendition also included some pieces of potato, so it was particularly hearty.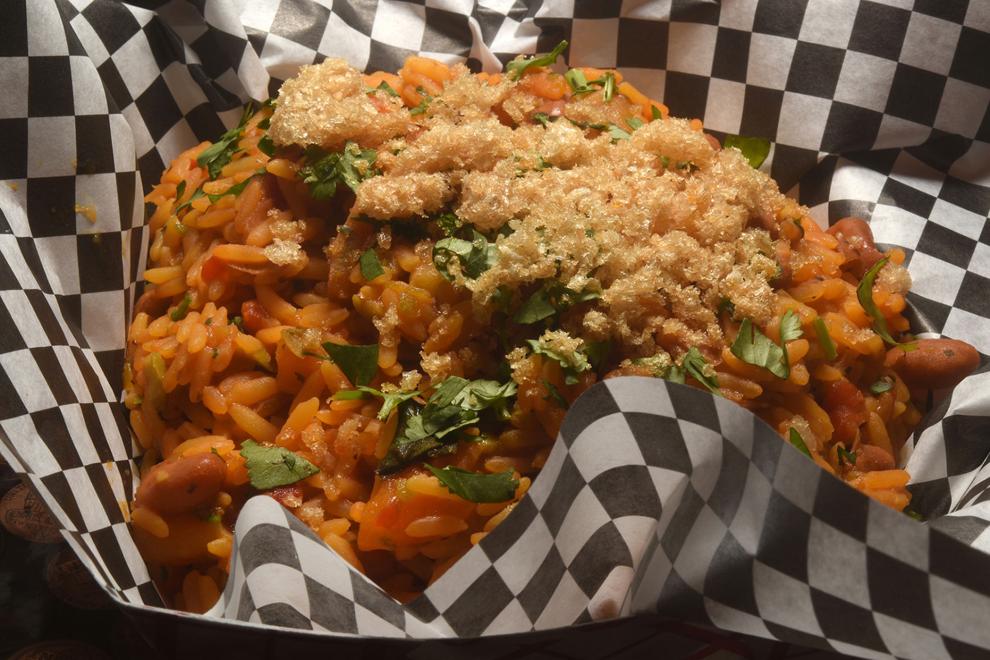 Daily specials range from lasagna to beef stew, from fried chicken with potatoes (pollo frito con papas) to smoked barbecue pork. The regular menu includes variations of pork, chicken and beef.
At first glance ,it would appear ambiance is lacking. However, after sitting a while watching people enjoy their food and those they were with, it's clear that ambiance is what you make of it. Sure, there's nothing fancy or upscale, but there is plenty of comfort and pride for those with Puerto Rican roots — and even those who simply appreciate the cuisine. Making someone feel at home isn't always as easy as it sounds, but Don Guillo and staff do it effortlessly.
Restaurant: Don Guillo
Address: 2551 Delta Drive
Contact: 939-322-5879
Restaurant character: Small, family-owned Puerto Rican restaurant
Rating total: 4.16 of 5 forks
Food: 4.25 of 5 forks
Ambiance: 3.75 of 5 forks
Service: 4.5 of 5 forks
Hours: 11 a.m. to 7 p.m. Tuesday — Saturday
Entrees: $8 to $15
Alcohol: No
Credit cards: Yes
Vegan options: Yes
Outdoor dining: No
Gluten-free options: Yes
Wi-fi: Yes
Facebook: Yes
What's online as of Jan. 29:
• No votes on Foursquare
• 4.5 of 5 stars based on 3 reviews on TripAdvisor
• No rating on Zomato
• 5 of 5 stars based on 11 reviews on Yelp
Excellent rating July 5 by El Paso County Public Health.