Throwing back to stars from decades past, grounded in current social justice movements, love lost and those oh so funky beats, Anderson .Paak's "Ventura" is a substantial next step for the burgeoning hip-hop artist.
The musical factotum — drummer, singer, rapper and writer — represents California through and through, debuting with "Venice" in 2014 and following with "Malibu," "Oxnard" and now "Ventura" in 2016, 2018 and this April, respectively. The Grammy-winning artist, who was unavailable for an interview, will play the Red Rocks Amphitheatre in Morrison on Friday, with Earl Sweatshirt and Thundercat.
He's a versatile act, apparently as comfortable rapping over club-friendly samples as fronting a bare-bones funk band (check out his work with NxWorries). He's as comfortable on the soundtrack for the blockbuster "Black Panther" as he is performing a Tiny Desk concert for National Public Radio.
"Ventura" is a finely tuned next step for .Paak, who continues along the utterly unique and soulful path he's laid for himself.
Clearly Coloradans are catching on, as the Red Rocks concert sold out in a day, said publicist Humbert Luna.
The new album starts strong with "Come Home," as .Paak pines for a lost darling, asking for a return to open arms and opening for a fast-paced, yet laid-back verse from André 3000, of Outkast fame.
"Amazing how time can run away from us," 3000 raps. "I'm no nun, you're no priest.
"But I promise, hun, you 'gon see a phenomenon/ From with me like it's Ramadan/ I don't eat like it's Comic Con/ I'm a freak for you (Yuh)"
The next track, "Make It Better," features the oldest and perhaps most seasoned soul on the album: Smokey Robinson. The same is true now as it was in 1979, the peak of Robinson's solo career: Where there's smoke, there's fire.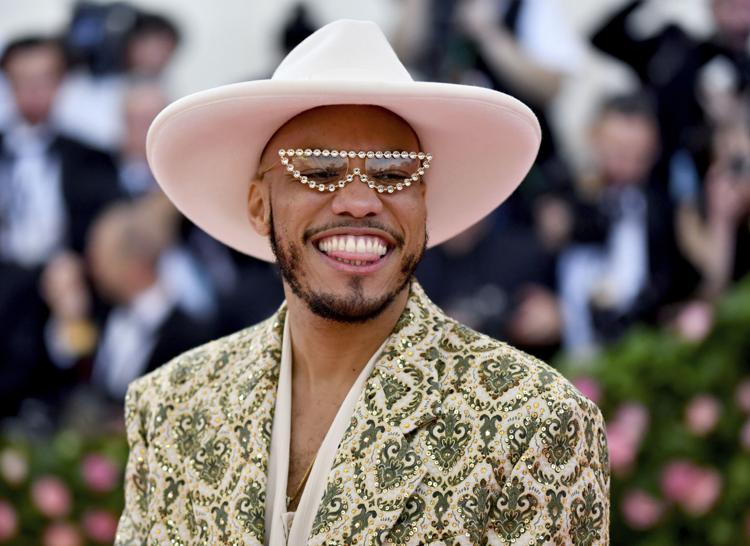 Brandy's scale work flourishes in the background of the bass-heavy "Jet Black." "And What Can We Do?" posthumously features Nate Dogg, a Regulate of G-Funk fame.
"King James" might be the most relevant and socially conscious song on the album, apparently shouting out to basketball superstar Lebron James' recent decision to launch a public school of his own in Ohio.
"Now I'm not much for games/ but I play for keeps," .Paak raps. "And we salute King James for using his chains/ To create some equal opportunities."
Another standout is "Yada Yada," with a walking baseline that provides ample room for .Paak to strut his stuff.
"My one and only, closest homie, we've carried on for days/ I wanna burn another one down, but I'll go off in a blaze," he raps. "Yeah, I need to put it out/ But I don't have the time, oh, not today."
A much shorter review of .Paak's newest album is possible, using two of the words he frequents most: "Yes Lawd."