Nearly three months had gone by without live music, the kind you see in person and not on a screen.
For some music lovers, that's a long time.
So something like this would be a welcome sight: On the suddenly buzzy sidewalks of Manitou Springs on the last weekend of May, two musicians were playing real live music.
Kiera Lynn and Mike Edmiston had missed playing their music for people in the months since the coronavirus pandemic started. And they didn't want to wait for a bar or venue to be able to host them.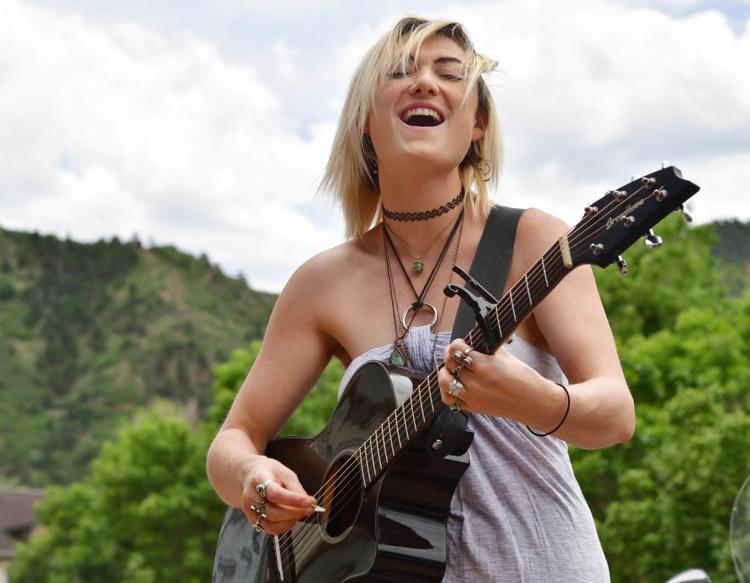 So they showed up at one of their favorite places to perform: the streets of Manitou.
For a couple of hours that Sunday afternoon, Edmiston slapped his hands against a cajon, a box-shaped drum. Lynn energetically strummed the guitar and sang, smiling when passersby stopped to dance or clap or drop a few dollars in her guitar case.
"It felt like we were musicians again," said Edmiston. "It hasn't felt like that in a while."
That feeling, Lynn said, "was contagious."
"People were dancing and just ecstatic that they got to listen to live music again," she said.
It wasn't new for these two. They got their start busking in the same area near the Penny Arcade. That's how Lynn, a Manitou native, met the recent transplant from Pennsylvania about four years ago. And before the COVID-19 crisis, they busked whenever they had time in between gigs and their full-time jobs.
Both have been part of other bands, but something about playing together felt right. So they formed a duo and called it Leo and the Lark after a Brothers Grimm tale, "The Singing, Springing Lark." Lynn said they considered the alternate title of the story, "The Lion and the Lady," for the band name.
"But I didn't want to be the damsel in distress," she said. "We wanted it to be this dynamic duo persona, like, we're each other's superheroes."
Leo and the Lark say their funky folk music is here to "soothe the ache of the universe and get your soul grooving."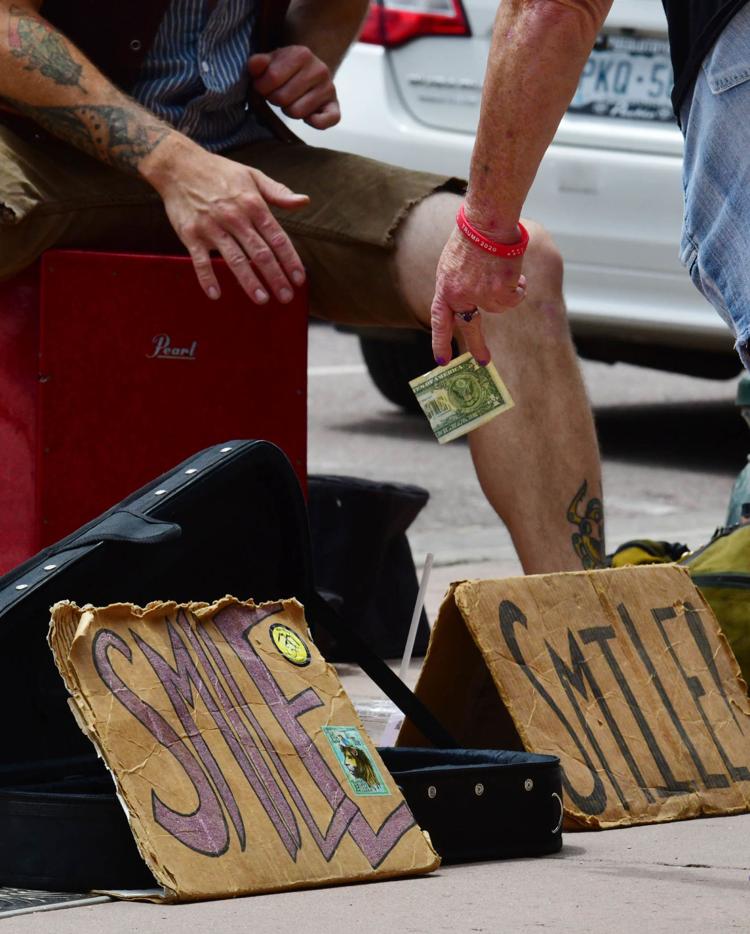 That sounds like a superpower.
The two left a cover band to start this project, where Lynn, who is 27, can sing the songs she's been writing since she was 16.
"As fun as covers are, the original music and the lyrics are a lot more important to get out there," Lynn said. "I have a lot to say."
Some of what she has to say can be summed up in one word: inveiglement.
"It comes from the idea of being trapped somewhere," Lynn explains. "And you're pushing and persevering to get out of that prison."
The word serves as the name of the duo's new album and title track.
Lynn says it applies to several aspects of her life, including the feeling of being trapped in your hometown, which for her, is Manitou Springs.
She says she doesn't feel that way anymore, after living in Oregon for several years and realizing what she missed about Manitou.
"The minute I got back to Colorado, this felt like home again," Lynn said. "It always called me back."
Since meeting Edmiston, it's also the place she hopes to grow her band's platform. The duo usually plays three times a week at Manitou bars as well as in Colorado Springs.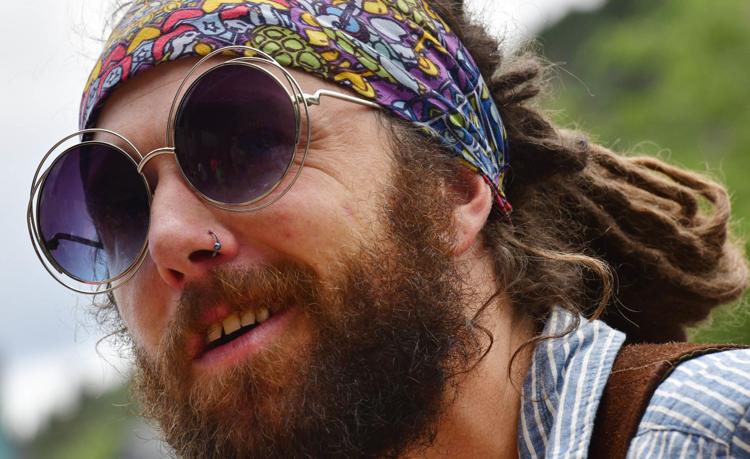 That's all on hold for now. But they still have the sidewalks.
"That's where we started playing music together," Edmiston said. "Nothing seemed to fit until Kiera."
Today, as best friends and bandmates, it's possible they appreciate playing together more than ever.
"It's fun to play together because we know each other so well," Lynn said. 'We have so much fun, we just gel."
Those in the audience, made up of those walking by, have fun watching the show.