Marv and Franci Parliament have sold their award-winning Wines of Colorado in Cascade. They owned the restaurant and wine shop 24 years.
"Running a restaurant is a tough business these days," said Marv, 81, adding he's not sure what the new owners' plans are. "It was getting to me. We're going to concentrate on our winery now."
He was referring to The Winery at Pikes Peak, 4455 Fountain Ave., Cascade, which is across the street from his former Wines of Colorado.
"We are having our wines bottled by Two Rivers Winery in Grand Junction," he said. "They use mostly grapes from Colorado, but source from California if they run short of grapes here."
The couple's son, Kelly Parliament, is the general manager and running the day-to-day business at the winery tasting room and event center. Seven wines are being produced: Cabernet sauvignon, merlot, port, Riesling, rose, chardonnay and Pikes Peak Blend. Off-season hours are 11 a.m. to 5 p.m. Wednesdays through Sundays. Details: 719-684-8000, wineryatpikespeak.com.
Come and eat, tip-free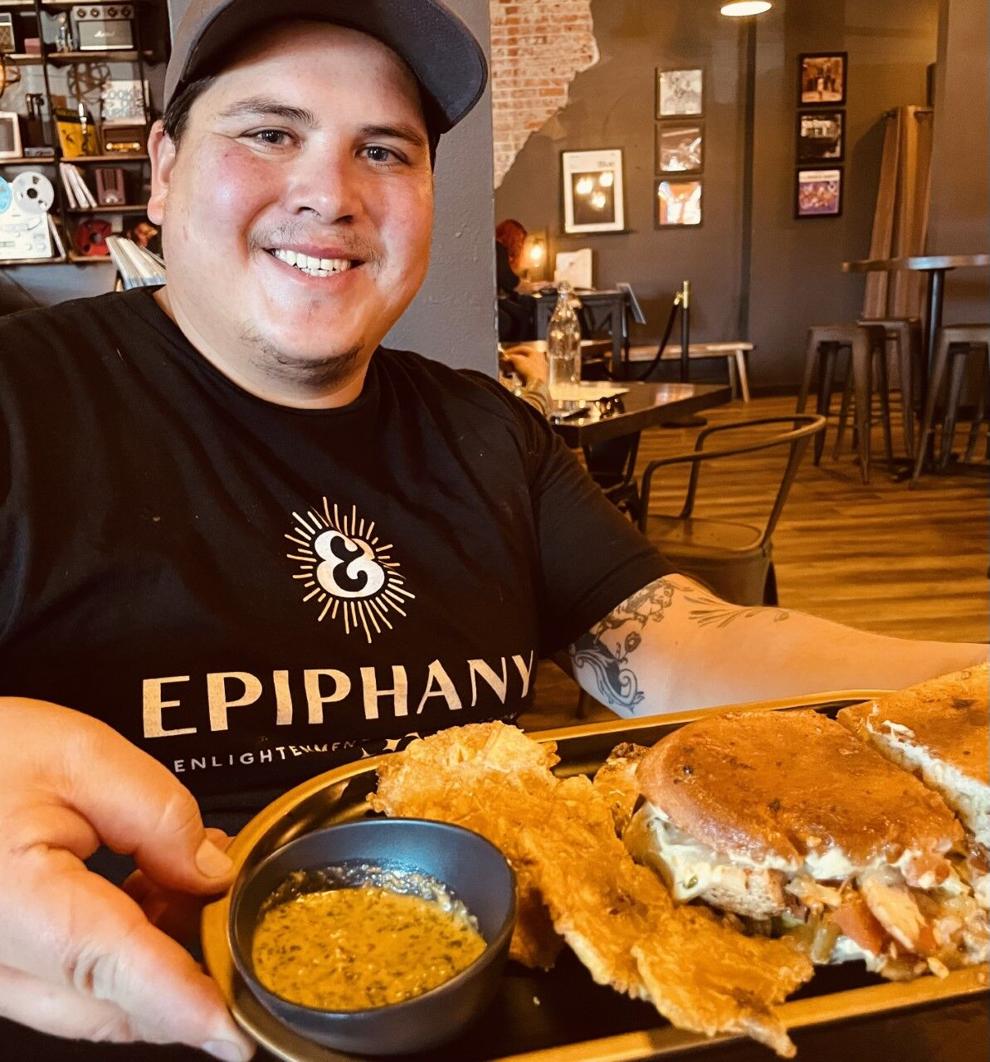 Ben Gallegos-Pardo, a managing partner and executive chef at Epiphany, 32 S. Tejon St., has introduced a larger menu of his American-Latin fusion dishes.
"The first five weeks or so of opening we had a smaller menu," he said. "Dishes are a reflection of my father's native country, Colombia, and my mother's New Mexican heritage, with other Spanish cuisines."
I tried the San Luis bocadillos ($18.25), a pressed sandwich served on Gallegos-Pardo's freshly made pan Cubano roll spread with avocado lime mayo. The filling was a mouthful of flavorful moist grilled chicken, spicy roasted green chiles and pepper jack cheese topped with lettuce and tomato.
It's served with a choice of tostone or yuca fries. I went for the tostones, which are lightly salted fried green plantains served with aji dipping sauce, a spicy Peruvian green mixture. The sandwich is definitely worthy of a repeat, but with so many other intriguing choices on the menu it would be a shame to repeat this and miss other tantalizing flavors.
When I was seated, the hostess explained that the eatery was following a no-tipping model. "Tips are included in menu prices," she said.
I was familiar with the concept and understand it as being more equitable and sustainable for employees working the front of the house and those working in the kitchen. There was an E-zine on each table that further explained the process.
"Assuming you're the kind of person who would be tipping 15 to 20% anyway, there is no actual change for you — but a big change for our staff," it said.
Bottom line, that was fine with me and I appreciated being advised ahead of seating. Good for management for thinking outside the box. Details: 719-358-7500, epiphanycos.com.
Changes aplenty
Mark Henry, executive chef at Rooster's House of Ramen, 323 N. Tejon St., has updated the eatery decor and introduced a new menu. At the same time, Allusion Speakeasy, located behind a brick wall at the back of the restaurant, has been vastly enlarged just in time for the festive season.
The main dining rooms have been given a coat of vivid blue paint on a couple of walls, with a contrasting bright orange tone on the hallway walls. A hidden brick wall in the front dining room has been exposed for a brighter look. New floor and tables complete the freshen up. The unisex bathroom got a much-needed expansion too.
The menu includes dishes like delicious-sounding Bao Buns with pork belly and Japanese cucumber salad tossed with herbs and hoisin. Restaurant hours are 11:30 a.m. to 9 p.m. Tuesdays through Thursdays, 11:30 a.m. to 9 p.m. Fridays and Saturdays, and noon to 7 p.m. Sundays. Details: 719-631-9006, facebook.com/roostershouseoframen.
Allusion Speakeasy has more than doubled seating and is holiday ready with festive decorations. The Secret Santa event runs through Dec. 31. Bring a wrapped $15 present and exchange it for another present under the Christmas tree. Reservations recommended. Hours are 5 p.m. to midnight Sundays and Tuesdays through Thursdays, and, 5 to 1 p.m. Fridays and Saturdays. Details: 605-313-4000, tableagent.com/colorado-springs/ allusion-speakeasy.
Fish for Christmas Eve
Jax Fish House & Oyster Bar, 11 S. Tejon St., is offering Feast of Seven Fishes Christmas Eve. For $85, get a five-course seafood dinner of octopus, shrimp, clams, oysters, striped bass and dessert. Dine-in only. Visit tinyurl.com/bddpcb2t for reservations.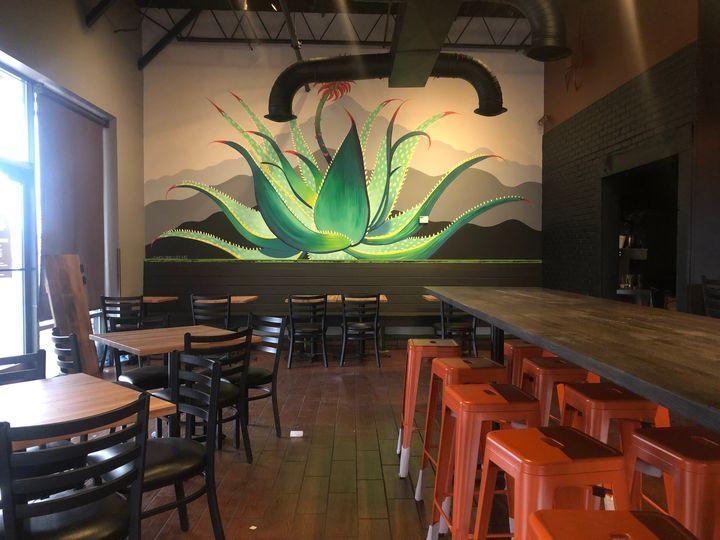 More tacos and tequila
The second T-Byrds Tacos & Tequila, has opened at 3240 Centennial Blvd., located in the former Provecho Fresh Mexican Cuisine. There's more seating in the new space where you can enjoy the same menu and drinks as the popular downtown T-Byrds, 26 E. Kiowa St. Visit facebook.com/tbyrdstacos.
Contact the writer: 636-0271.