Summer evokes thoughts of swimming pools, mountain hikes and grilling, but Hollywood still wants you in front of your television, of course.
The TV season used to be exclusive to fall to spring, but no longer. Here are 14 new and returning series to help get you through the hot summer months.
• "Luther" (Sunday, BBC America) — After a four-year hiatus, detective John Luther (Idris Elba) returns for a fifth season of Sherlock-esque crime fighting. This time, Luther is training a new recruit, played by Wunmi Mosaku ("Fantastic Beasts and Where to Find Them"). Ruth Wilson ("The Affair") returns as Luther's foil, Alice Morgan.
• "Big Little Lies" (June 9, HBO) — The Monterey Five return for a second season in this award-winning drama. Meryl Streep joins the already star-studded cast, playing the mother-in-law of Celeste (Nicole Kidman), and she's looking for answers into the death of her son.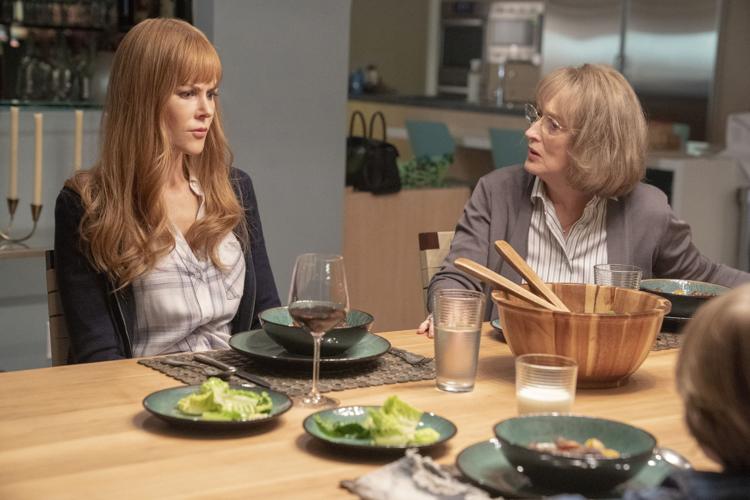 • "City on a Hill" (June 16, Showtime) — Kevin Bacon plays a corrupt FBI agent in this drama set in 1990s Boston. He forms an unlikely partnership with a straight-laced district attorney (Aldis Hodge) to bring down a group of armored car thieves.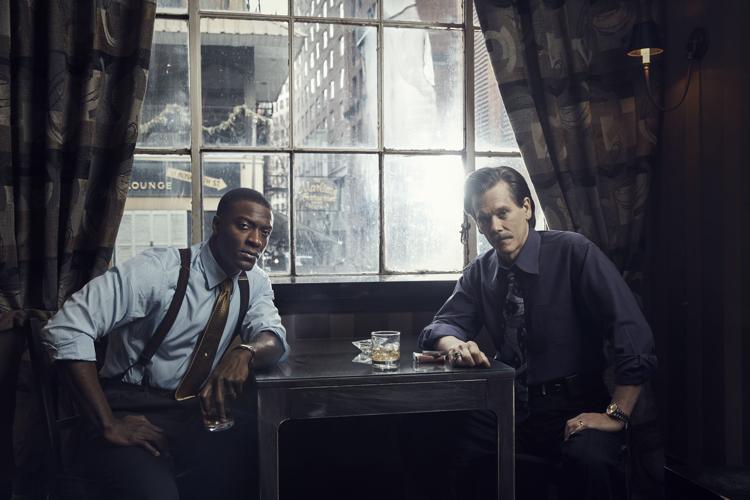 • "The Loudest Voice" (June 30, Showtime) — Russell Crowe transforms into Roger Ailes in this limited series on the life of the Fox News founder. Sienna Millers plays Ailes' wife, Elizabeth, and Seth MacFarlane portrays former Fox News PR chief Brian Lewis.
• "What Just Happened??! With Fred Savage" (June 30, Fox) — Fred Savage stars as himself, playing the host of an aftershow for a fictional TV series in this comedy, which spoofs programs such as "Talking Dead."
• "The Rook" (June 30, Starz) — Myfanwy Thomas wakes up in the rain beside London's Millennium Bridge with no memory of who she is and no way to explain the bodies splayed around her. Emma Greenwell ("The Path") and Olivia Munn ("X-Men: Apocalypse") star.
• "Stranger Things" (July 4, Netflix) — The kids from Hawkins, Ind., think they're going to have a fun and exciting Fourth of July. Unfortunately for them but lucky for us, show creators the Duffer Brothers have other plans.
• "Pearson" (July 17, USA) — Gina Torres reprises her role as Jessica Pearson in this spinoff of "Suits." The setting changes from New York to Chicago, where Pearson enters the gritty local political scene.
• "Nova: The Planets" (July 24, PBS) — This new limited series tells the story of our solar system and provides viewers with an up-close look at faraway worlds, including Saturn's 45,000-mile-wide rings and Mars' ancient waterfalls.
• "The Boys" (July 26, Amazon) — Karl Urban and Elisabeth Shue star in this irreverent show where a small group of regular people seek to expose the truth about Vought, a $1 billion corporation that professionally manages superheroes who abuse their powers for personal gain.
• "Veronica Mars" (July 26, Hulu) — After a 12-year break, Veronica Mars (Kristen Bell) is out to stop a serial killer targeting spring breakers in Neptune, Calif. Despite the crime spree, not everyone in town wants the killer to be found.
• "Pennyworth" (July 28, Epix) — Set in 1960s London, this series highlights the exploits of former British SAS soldier Alfred Pennyworth. He's the man who eventually became the most trusted confidante of Bruce Wayne/Batman.
• "Four Weddings and a Funeral" (July 31, Hulu) — Based on the 1994 film of the same name, this limited series was co-created by Mindy Kaling ("The Office"). Four friends reunite in London for a wedding that ends in turmoil, and things get even more complicated from there.
• "BH90210" (Aug. 7, Fox) — The cast of "Beverly Hills 90210" returns, playing heightened versions of themselves dealing with situations inspired by their real lives and relationshipsr. Expect a heavy dose of tongue-in-cheek story lines.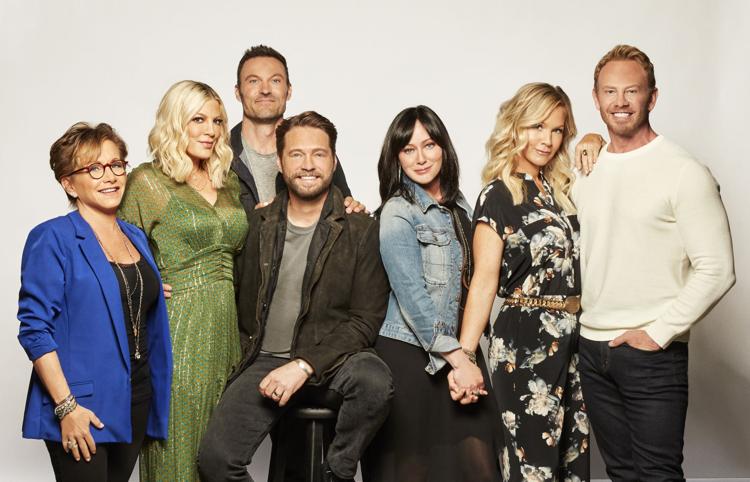 Gazette TV critic Terry Terrones is a member of the Television Critics Association and the Broadcast Television Journalists Association. You can follow him on Twitter at @terryterrones.