Just because you have to practice social distancing doesn't mean you can't quarantine and chill.
Make the most of being sequestered by catching up on TV shows that you've heard about but never had time to watch, or check out buzz-worthy series you've been meaning to look into.
Here are some suggestions to get you started.
Netflix
"Love is Blind" (One season, 11 episodes): Forget "The Bachelor," this new reality series featuring singles looking for love is much more intense. Singles date and get to know each other only by the sound of each others' voices. The first time a couple meet face to face is when they get engaged and they soon discover whether or not love is blind.
"The Office" (Nine seasons, 201 episodes): If you're working from home but miss your work friends, live vicariously through the lives of the employees at the Dunder-Mifflin Paper Co.
"Breaking Bad" (Five seasons, 62 episodes): Arguably the greatest television series of all time, the journey of teacher turned drug kingpin Walter White (Bryan Cranston) deserves multiple viewings.
"Altered Carbon" (Two seasons, 18 episodes): This unique series, based on books written by Richard K. Morgan, has clear nods to "Bladerunner" and "The Matrix" but certainly stands on its own as a sci-fi thriller.
"Sherlock" (Four seasons, 13 episodes): Benedict Cumberbatch is the quintessential Sherlock Holmes. It had a short run, but each episode carries the weight of a feature film.
"The Inbetweeners" (Three seasons, 18 episodes): This hilarious and slightly raunchy British comedy is must-see TV for any Anglophile.
Disney+
"The Mandalorian" (One season, eight episodes): This is the way that "Star Wars" TV shows are supposed to be made. Follow the journey of Mando and the biggest breakout star of 2019, Baby Yoda, as they travel across the galaxy in an epic adventure.
"Star Wars: Rebels" (Four seasons, 75 episodes): Looking for something to watch with the entire family? This animated "Star Wars" series, which tells the tale of young Jedi Ezra Bridger and his friends, offers something for both kids and adults.
"Hostile Planet" (One season, six episodes): This appropriately titled National Geographic series is hosted and narrated by Bear Grylls and takes you to six intense environments where life must adapt to survive.
"One Strange Rock" (One season, 10 episodes): Hosted by Will Smith, this docuseries find out why life as we know it exists on Earth through the perspective of the only people to leave it behind, astronauts.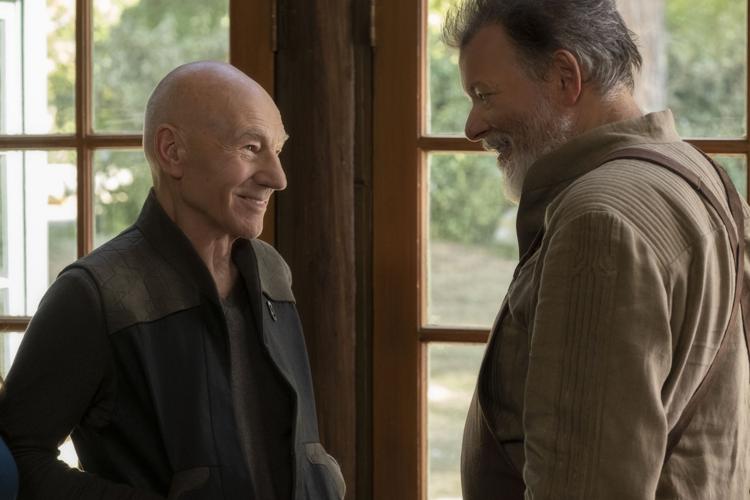 CBS All Access
"Star Trek: Picard" (One season, 10 episodes): The best captain of a starship ever (Come at me Kirk loyalists!) returns in a fantastic new series. Picard has a new crew but you'll also get to see what Seven of Nine, Riker and Troi are up to now.
"Limitless" (One season, 22 episodes): A spinoff of the memorable film of the same name starring Bradley Cooper, Jake McDorman stars as a down-on-his-luck musician who stumbles across a drug that unlocks his full potential.
"Brain Dead" (One season, 13 episodes): Mary Elizabeth Winstead is a documentary filmmaker who learns that key players in Washington, D.C., have been taken over by alien insects in this political dramedy.
Hulu
"High Fidelity" (One season, 10 episodes): Flipping the script on Nick Hornby's 1995 novel and the 2000 film starring John Cusack, Zoe Kravitz stars as a record store owner in Brooklyn who revisits past relationships through the lenses of music and pop culture.
"The Last Man on Earth" (Four seasons, 67 episodes): The words "post-apocalyptic comedy" don't sound like they should go together ,but the apocalypse makes for a thoughtful and funny setting in this series starring Colorado native Kristen Schaal and "SNL" alum Will Forte.
"Ramy" (One season, 10 episodes): Comedian Ramy Youssef stars in this series about an American millennial Muslim who struggles to find balance with his work, relationships and faith.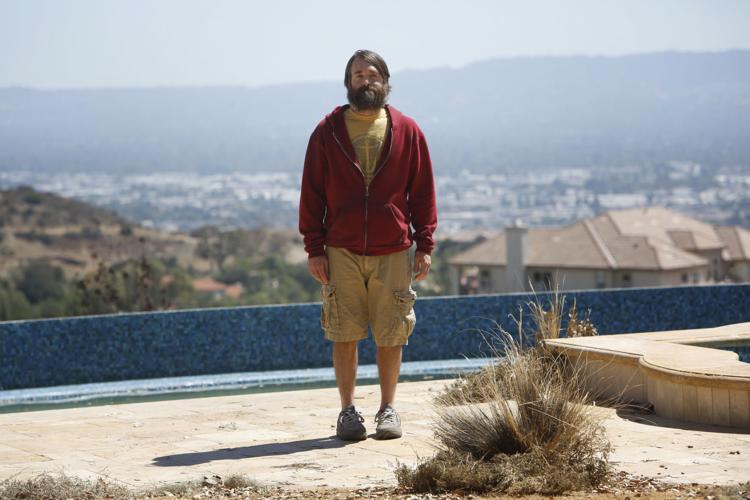 Amazon
"Hunters" (One season, 10 episodes): Al Pacino leads a band of vigilantes as they hunt down Nazis in 1970s New York City.
"Downton Abbey" (Six seasons, 52 episodes): Set in Yorkshire from 1912 to 1926, following the up-and-down lives of the Crawley family and their staff makes for riveting television.
"The Boys" (One season, eight episodes): The darker side of superheroes is an area that's been explored before, but not with nearly the intensity and thoughtfulness you'll see in "The Boys."
Apple TV+
"Little America" (One season, eight episodes): Inspired by true stories featured in Epic Magazine, this series features the funny, romantic and inspiring stories of immigrants in America.
"The Morning Show" (One season, 10 episodes): Jennifer Aniston, Reese Witherspoon and Steve Carell star in this series about the behind-the-scenes drama of a popular morning talk show rocked by scandal.
Gazette media columnist Terry Terrones is a member of the Television Critics Association and the Broadcast Television Journalists Association. You can follow him on Twitter at @terryterrones.