Every fall, TV aficionados are treated to a barrage of new programs. Some will hit it big, others will slowly fade away and many more will be so bad they'll be canceled before you know they existed.
To save you the time and effort and because I'm a nice guy, I've watched the pilots for this fall's new shows. I focused only on programs a majority of people can watch, which means shows on stations you can view even if you only have the most basic cable package or just a TV antenna (NBC, Fox, ABC, CBS, The CW).
So what's trending this fall? Female empowerment. A large number of new programs feature women in a variety of lead roles. What genre seems to have lost its luster? Military dramas. After being in vogue the past few years, there are no new ones this season.
Keep in mind, TV series evolve. Some stumble before finding their footing, others start hot then fade. But based on their pilot episodes, here are my picks for this fall's best new TV shows.
"Prodigal Son," Fox, premieres Sept. 23
What's it about: Malcolm Brleight (Tom Payne) is an expert criminal psychologist. Unfortunately for him, he knows how criminals think because he learned from a serial killer. Bright's father, Dr. Martin Whitley (Michael Sheen), murdered at least 23 people before his son, then a child, tipped off the police. Malcolm must now reach out to his jailed father to assist with a case after avoiding him for years.
Why you should watch: What if Hannibal Lecter had a family? "Prodigal Son" tries to provide the answer to that question. Sheen, who never disappoints, oozes creepiness and clearly has sinister plans. His son, played by the the almost unrecognizable Payne (He plays Jesus on "The Walking Dead."), is also a complex character with serious psychological issues of his own. This combo makes for intriguing television.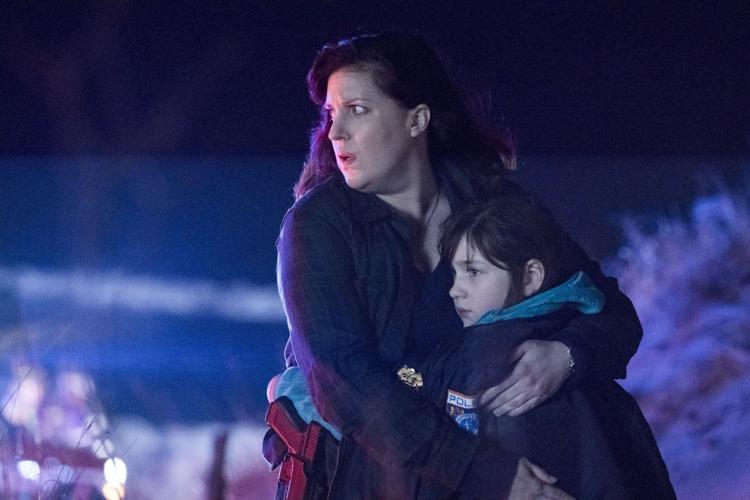 "Emergence" ABC, premieres Sept. 24
What's it about: Small-town police chief Jo Evans (Allison Tolman) responds to a plane crash that occurs after a large-scale power outage. A team from the National Transportation Safety Board is immediately on the scene and wants everyone cleared. As she's about to leave, Evans notices a small girl (Alexa Swinton) hiding near the wreck.
Why you should watch: The premiere episode doesn't waste any time, placing viewers right into the action. While the pilot does leave you with more questions than answers. Who is this girl? What kind of organization is willing to take so many risks to get her? Why can she move things like Eleven from "Stranger Things? These mysteries will encourage you to keep watching.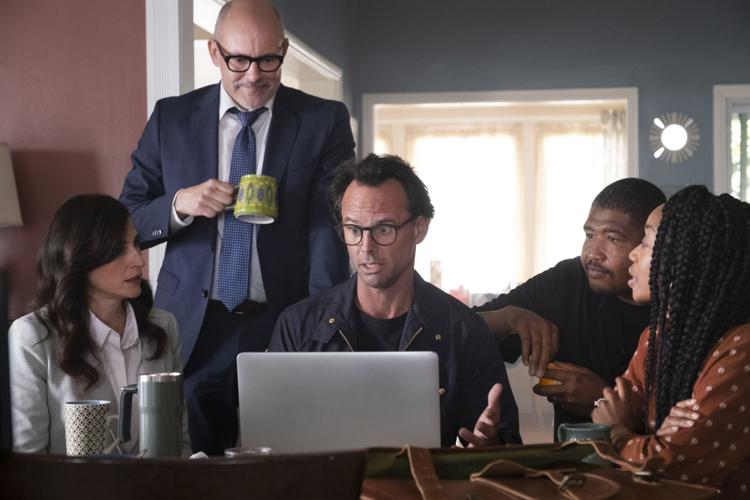 "The Unicorn" CBS, premieres Sept. 26
What's it about: A year after his wife died, Wade (Walton Goggins) is still trying to adjust. He's also discovering a weird side effect to being a widower. Much to his surprise, Wade's friends point out that he's a "unicorn." An attractive, caring man who doesn't sleep around makes him appealing to single women. Wade's friends and daughters help him adapt to the dating scene with the hope he'll find happiness once again.
Why you should watch: Honest, a doting father and a reliable friend, Wade is the kind of person you'd hope to have as a neighbor. Seeing someone like that suffer and be awkward is relatable because we've all had friends or family go through some kind of tragedy. This doesn't sound like the premise for a comedy, but Goggins' likability and his over-the-top friends keep the story light, yet substantial.
"Perfect Harmony," NBC, Sept. 26
What's it about: Former Princeton music professor Arthur Cochran (Bradley Whitford) is mourning his wife and finds himself contemplating suicide. He can't quite go through with it, however, as the church he's parked outside of while weighing his options is having choir practice and they sound terrible. Arthur barges in and uses his skills to straighten out the group, and perhaps they can help him as well.
Why you should watch: "Perfect Harmony" is "Glee" for adults. This series tackles serious subjects, with almost every character having some troublesome issue. However, the pilot addresses them with kindness and with tongue firmly in cheek. Throw in some catchy songs and a just smarmy enough and quick-witted Whitford and NBC could have a surprise hit.
"Nancy Drew" The CW, premieres Oct. 9
What's it about: The teenage detective first created in the 1930s has been updated for modern audiences. A former junior sleuth, Nancy has lost her way after her mother dies. With her college plans on hold, Nancy has given up being a private detective and works as a waitress. But her life takes a drastic turn when she and a number of friends become murder suspects.
Why you should watch: Much like "Riverdale," "Nancy Drew" takes characters from a long-running fictional universe and gives them a darker, intriguing twist. This iteration of Nancy is a lot like many others her age — intelligent and with potential but still struggling to figure out who she wants to be. Nancy is highly relatable while the murder mystery makes her story interesting.
Honorable Mention: Five other shows with potential.
"All Rise" CBS, Sept. 23 — Lola Carmichael (Simone Missick) goes from speaking in front of the bench as a lawyer to swinging a gavel as a judge in this drama that contains moments of levity.
"Stumptown," ABC, Sept. 25 — Based on the graphic novels of the same name, this series focuses on Dex Perios (Cobie Smulders), an Army veteran turned private investigator.
"Evil" CBS, Sept. 26 — Mike Colter ("Marvel's Luke Cage") and Katja Herbers ("Westworld") battle demons in this frightening drama with supernatural and psychological elements.
"Almost Family," Fox, Oct. 2 — Julia Bechley (Brittany Snow) has her life turned upside down when she learns that her father, a pioneering fertility doctor, used his own sperm to conceive nearly 100 children.
"Batwoman," The CW, Oct. 6 — Kate Kane (Ruby Rose) becomes Gotham City's newest vigilante three years after her cousin Bruce Wayne disappears. The CW's superhero hot streak continues.
Gazette media columnist Terry Terrones is a member of the Television Critics Association. You can follow him on Twitter at @terryterrones.