So many fun things to do around Colorado Springs this weekend and here are a few of our favorites - including the Wolf Ranch Fall Festival, Rock Ledge Ranch Harvest Festival, National Take a Kid Mountain Biking Day, Millibo Fun Day and a Scotty McCreery (of "American Idol" fame) concert.
THURSDAY-SUNDAY
Touching art from Memories in the Making by those with Alzheimer's disease and dementia hangs at the final stop of a months-long local traveling show through Oct. 27, East Library, 5550 N Union Blvd.
THURSDAY-SUNDAY
Think South American revelry in the colorful and exciting Viva Brazil Festival, Denver and Boulder. A gala with music and dances is Thursday at Museo De Las Americas, eventbrite.com/e/viva-brazil-gala-night-tickets-71166345455. Then Viva Brazil at 8 p.m. Friday, Boulder's Nomad Playhouse, and then at 7 p.m. Sunday with Cleo Parker Robinson Dance, Denver.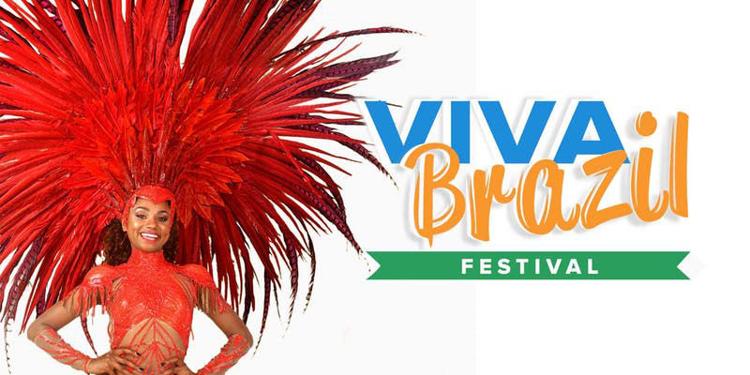 FRIDAY
Opening night reception Halloween time scary art, "Hauntedwood: Things That Go Bump in the Night" 5-8 p.m., Cottonwood Center for the Arts, 427 E. Colorado Ave. Juried show through October.
FRIDAY
A new way to experience art: "UV:UltraVision ArtExperience," with an ultraviolet 3D exhibit and ART LIVE painting, dance and piano performance "Ultra Tango." Marmalade at Smokebrush, 219 W. Colorado Ave., 8 p.m.-midnight.
FRIDAY
This audience appreciates sharing their hot flashes. It's "Menopause the Musical" at Pikes Peak Center, and a few seats are left high in the balcony. 7:30 p.m. pikespeakcenter.com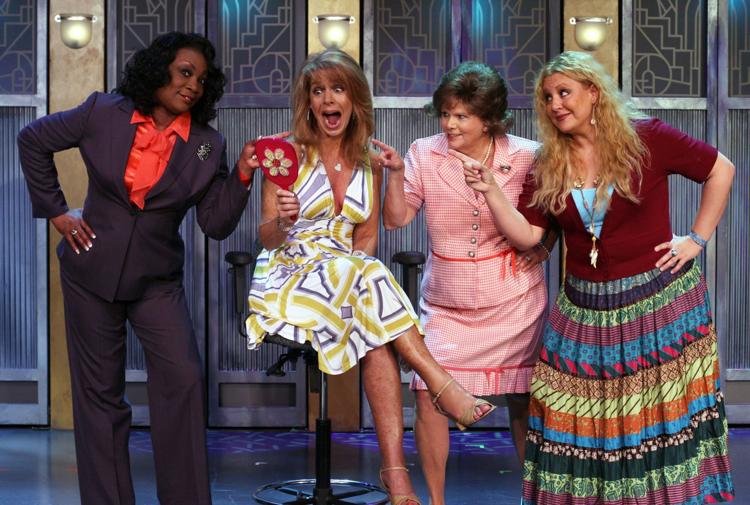 FRIDAY-SUNDAY
Opening weekend for the adventures of "Don Quixote" and Sancho Panza performed by the  Colorado Ballet, Ellie Caulkins Opera House, Denver, coloradoballet.org
SATURDAY
Celebrate autumn with turning leaves, folk art, music, a blacksmith, food vendors and a pumpkin patch at the annual Rock Ledge Ranch Harvest Festival, 10 a.m.-5 p.m. , $8, $4 for students 6-17, rockledgeranch.com
SATURDAY
Wear funny red noses and laugh a bunch during Millibo Art Theatre's free Family Fun Day, 10 a.m.-3 p.m., 1626 S. Tejon St. Learn all about the theater's fall performance season and workshops and have fun in the Big Bubble Play Extravaganza. Theater shows at 11 a.m. and 1 p.m. Call with questions, 465-6321 or at themat.org.
SATURDAY
Welcome autumn at the free Wolf Ranch Fall Festival in Stonehaven Park, 5559 Leon Young Drive, 10 a.m.-4 p.m. A pumpkin patch, food trucks, beer garden, kids' activities, Inspector Magic and music by SofaKillers Band and Redraw the Farm. 
SATURDAY
It's National Take a Kid Mountain Biking Day and Fox Run Regional Park is the perfect spot to learn. Guided trail rides, trail etiquette, agility and basic skills. All ages. Free. Bring a working bike and helmet. 9-11 a.m. Pre-registration, 520-6977.
SATURDAY
Fun for the whole community, military or not, the Flavors of Fall Festival at Iron Horse Park on Fort Carson. Gates 1 and 20 for the public, open at 1:30 p.m. 
SATURDAY
Have dinner with the firefighters. The Cascade Volunteer Fire Department chili supper fundraiser, 5-8 p.m. Tour their safety tours and there's a silent auction and petting zoo, pumpkins and firehouse chili, 8015 Severy Ave.
SATURDAY
The popular annual Tactile: A Festival for Families fiber and textile experience, 10 a.m.-4 p.m. at Manitou Art Center, 513 Manitou Ave. Make and take crafts, animals including sheep, alpacas, a yak and rabbits, and vendors. manitouartcenter.org
SATURDAY-SUNDAY
Colorado Springs Fall Home Show runs 10 a.m.-6 p.m. Saturday, 11 a.m.-4 p.m. Sunday at Colorado Springs Event Center, 3960 Palmer Park Blvd. $5, kids 16 and under free. rjpromotions.com
SATURDAY-SUNDAY
Fall fun outdoors at the Harvest Fest and Miners Pumpkin Patch, 9-4 p.m. Saturday and noon Sunday, Western Museum of Mining & Industry, 225 North Gate Blvd. Games, a straw maze, hay rides and vendors. Admission: wmmi.org
SUNDAY
So many people remember that adorable little girl, now a teen, Darci Lynne, who won "America's Got Talent" as a ventriloquist and singer. See what turned her into a show biz millionaire, with all her friends, when she plays Pikes Peak Center, 3 p.m. Tickets start at $29.75, and there are special meet and greets as well. axs.com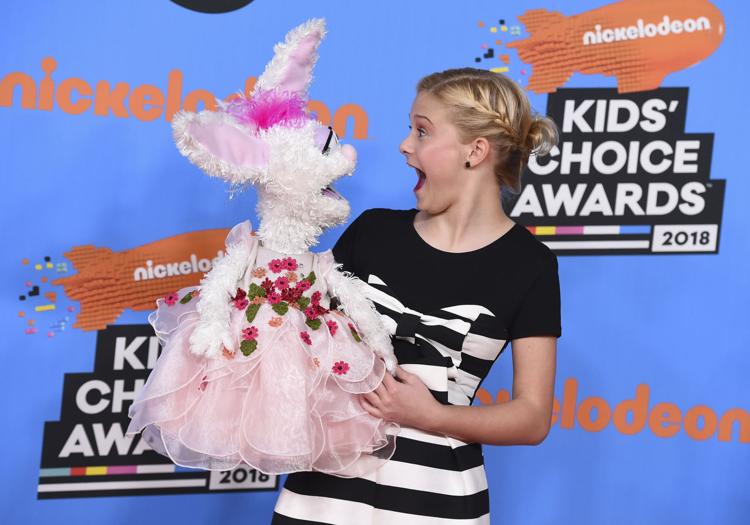 SUNDAY
He won "American Idol," and now Scotty McCreery has a platinum album, married his high school sweetheart and has played the Grand Ole Opry. He's on tour and headlining Back Road Country Fest at Weidner (Switchbacks) Field. Openers Gone West with Colbie Caillat. Gates open 2:30 p.m. Tickets $25.99, military tickets $9.99. axs.com
SUNDAY
A favorite morning in Garden of the Gods, Motorless Morning, 6 a.m. to noon. Put on your walking shoes. No motor vehicle access in the park, but parking available at Rock Ledge Ranch Historic Site and Garden of the Gods Trading Post. Or, park, have breakfast and bike into the park from Buffalo Lodge Bicycle Resort, 2 El Paso Blvd., with beers or mimosas afterwards.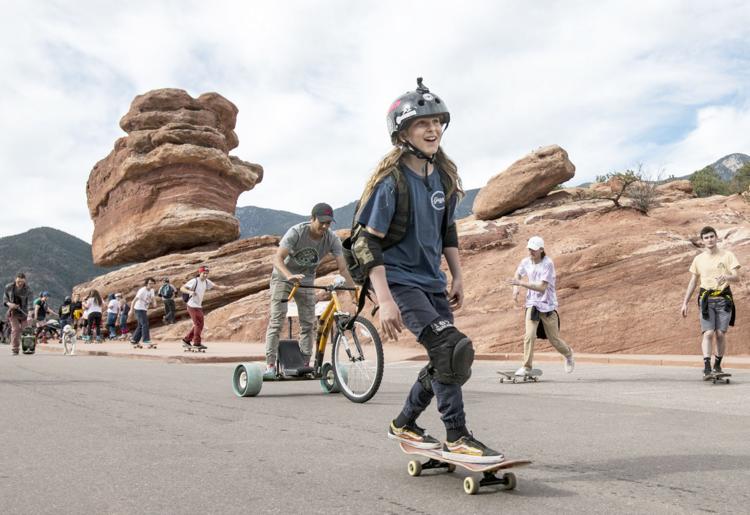 SUNDAY
They call it the fastest growing and shortest running event in Colorado, the Palmer Lake .5 Yup, a 0.5K "more fun than run" 0.31 of a mile, for everyone. With a doughnut aid station halfway and a beer, root beer or dog treat later. 10:30 a.m. shotgun start. A fundraiser for Awake Palmer Lake.
SUNDAY
Rockers Cold: Broken Human Tour, 6-11 p.m., Sunshine Studios Live. Also on the bill, Awake for Days, Glass/Helix, Letters From the Sun. 
SUNDAY
A special benefit by the Woodland Park Wind Symphony and Woodland Music Series, opens at 6 p.m. with a "Meet the Musicians" reception featuring Swing Factory Big Band. The 7 p.m. concert features guest band Melchoirshausen (Germany) Wind Band and the Wind Symphony. Proceeds go to upgrades of Ute Pass Culture Center's lighting and sound systems, 210 E. Midland Ave. $10, students $5.
SUNDAY
A fall festival with an added yard sale at the 31st annual St. Paul Catholic School and Parish festivities for the community, 11:30 a.m.-3 p.m., 1601 Mesa Ave. Beer garden, kids' activities, jousting, bands, food trucks.