Here's a look at what's happening around Colorado Springs over the next few days, including "A Christmas Carol," the Rocky Mountain Women's Film Festival and Winterfest. 
THURSDAY-SATURDAY
The holiday classic, Charles Dickens' Scrooge-the-miser tale "A Christmas Carol," performed by Academy of Community Theatre (ACT II). Ent Center, 6 p.m. nightly and a 2 p.m. Saturday matinee. Tickets $15-18.50, uccspresents.org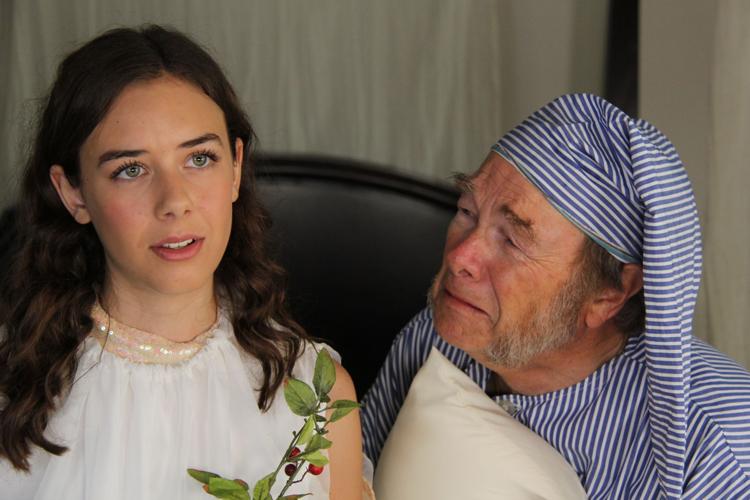 FRIDAY-SUNDAY
Opening weekend for a brutal focus on war's impacts on veterans, "Ugly Lies the Bone," Ent Center. On Sunday a HomeFront Theatre Project discussion of the play and veterans. Play runs through Nov. 24. Performances 7:30 p.m. Friday and Saturday, 2 p.m. Sunday.$7, UCCS students free, tickets, uccspresents.org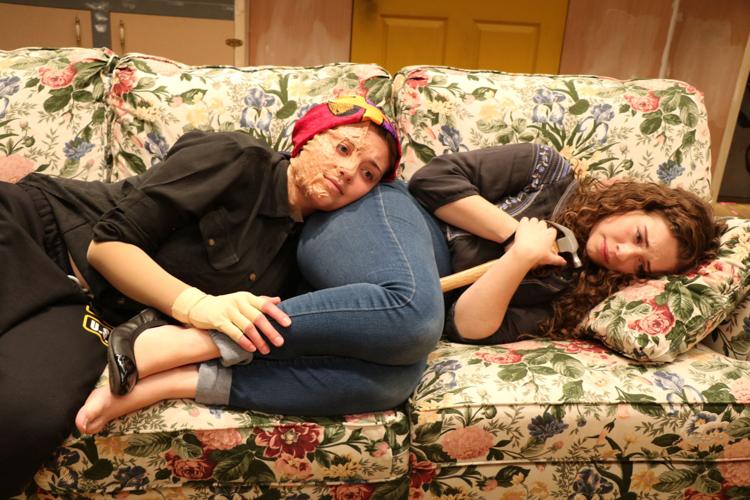 FRIDAY-SUNDAY
Perfect for all those who love film: Rocky Mountain Women's Film Festival, opening night Friday, runs through Sunday. One of the most respected women's film festivals in the country. Venues, schedules and tickets, rmwfilm.org
FRIDAY
A perfect opportunity to hear talented high school voice students, upcoming young stars, in the finals concert of the Pikes Peak Opera League-sponsored Young Voice Competition, free and open to the public, 7 p.m., Packard Hall at Colorado College, Cascade Avenue and Cache la Poudre Street. They have been participating in master classes including voice and performance.
FRIDAY
With Austin sounds, a double necked "Guit-Steel" guitar and a perfectly blocked Western hat, Junior Brown takes the stage at Stargazers Theatre. Opener Chuck Snow. Doors 7 p.m., show at 8. $20 plus ticketing fee, day of show $25 plus ticketing fee. 
SATURDAY
A full production of 150 musicians and singers performing Handel's Messiah by the Chamber Orchestra of the Springs and Colorado Springs Chorale, Charis Bible College in Woodland Park, doors at 12:30 p.m., performance at 2 p.m. $15.
SATURDAY
Piece of cake race. Nope, make that a piece of Thanksgiving pie when you finish the family Pumpkin Pie 5K/10K in Denver's City Park. Info and to register: PumpkinPie5K.com
SATURDAY
What do sweet little Bambi and her mother need to know to survive in the wild? Find out in an interactive Eleven Mile State Park game with a Colorado Parks and Wildlife Ranger in a simulated habitat, 1-3 p.m. Dinosaur Resource Center in Woodland Park. $11.50, Children 5-12, $7.50, rmdrc.com
SATURDAY
Heart-touching white holiday lights in remembrance of special people decorate the traditional Trees of Life, 5 p.m., south lawn of the Pioneers Museum, 215 S. Tejon St. The red, white and blue tree honors military and first responders. To add your own special memory light, $25 at PikesPeakHospice.org.
SATURDAY
Handmade holiday goodies to buy and half of $4-5 admissions goes to Springs Rescue Mission at Keller Williams' Winterfest, 9 a.m.-4 p.m., Norris Penrose Event Center. Handcrafted jewelry, handmade soaps and candles, baked goods and jams, handmade gifts and decor, clothing, concessions. 
SATURDAY-SUNDAY
The ultimate in trumpet solos: Pacho Flores: Espíritu Libre with the Philharmonic at Pikes Peak Center. He has performed around the globe and especially in South America, meanwhile being awarded the top prizes in major trumpet competitions. Hear pieces including Gershwin Cuban Overture, Piazzolla Invierno Porteño (The Four Seasons of Buenos Aires) and Ginastera Four Dances from the ballet Estancia,7:30 p.m. Saturday, 2:30 p.m. Sunday. Preconcert lectures an hour prior to performances. Tickets: csphilharmonic.org