FRIDAY
Learn "The Science Behind Pixar" and its movie animation, a 13,000-square-foot touring exhibition opening this weekend at the Denver Museum of Nature & Science, through April 5. More than 50 interactive elements with the beloved characters and films including Buzz Lightyear and WALL•E. 2001 Colorado Blvd.
FRIDAY
"The Goonies" lovable group of "never say die" misfits (1985) will be on the screen as the score is performed live by the Colorado Symphony in a fun concert, 7:30 p.m., Boettcher Concert Hall in Denver, tickets coloradosymphony.org.
FRIDAY
Wonderful jazz to transport you right into a Mardi Gras mode: "Take Me to the River: Celebrating the Music of New Orleans" with Big Easy musicians including Dirty Dozen Brass Band, Ivan Neville and Walter "Wolfman" Washington. Ent Center, 7 p.m., tickets at uccspresents.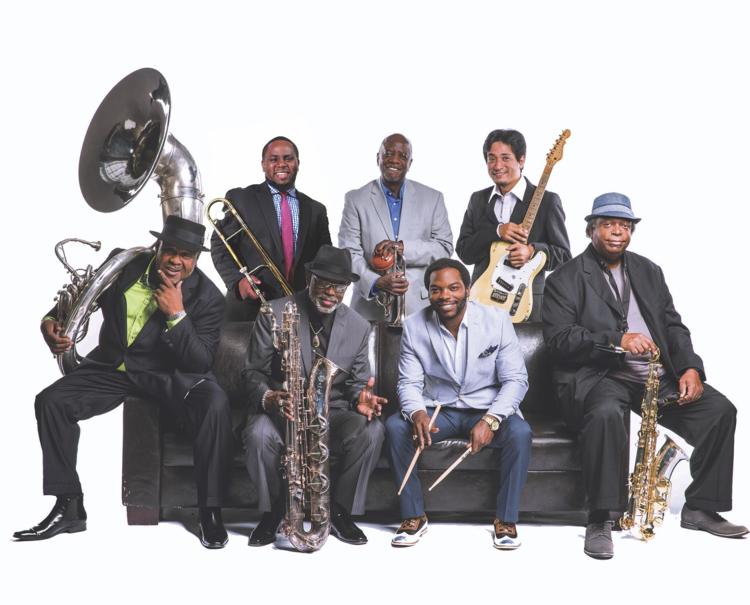 FRIDAY
All about what's on high during a day and night Sky Jubilee at East Library, 5550 N. Union Blvd. 10 a.m. through the evening and ending with yoga under the stars. Sky-themed viewing, crafts and educational opportunities.
FRIDAY-SATURDAY
A Steampunk & Wine weekend in Florence with costumes, the Salida Circus, parasol dueling, vendors, bands and a Steampunk Ball. At the repurposed Florence High School, 215 Maple St. Fundraiser for Family Crisis Services. Activities 10 a.m. until 5 p.m. both days. Florence Steampunk Society is at 111 W. Main St., 719-431-3592. 
FRIDAY-SATURDAY
Voices of Rock Radio, featuring single artists from familiar bands Journey, Kansas, Foghat and Lynyrd Skynyrd, Boot Barn Hall at Bourbon Brothers, 7:30 p.m., $15, bootbarnhall.com.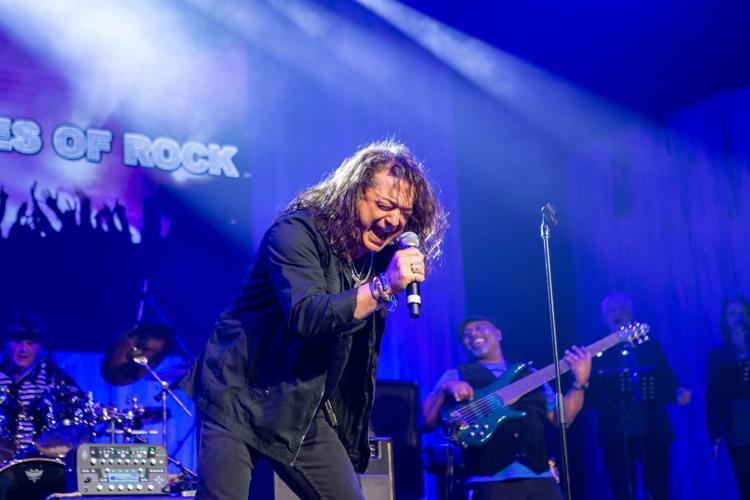 FRIDAY-SUNDAY
A whole weekend of jazz at the Antlers for the Colorado Springs Jazz Party, classes and concerts by a big lineup of artists, Sunday brunch.
FRIDAY-SUNDAY
Natural, holistic, psychics, vendors and more at the Body Mind Spirit Celebration, 1 p.m. Friday, 10 a.m. Saturday and Sunday, City Auditorium, 221 E. Kiowa St.
FRIDAY-SUNDAY
The best of fright nights in the mountains at the Telluride Horror Show film festival, films, moviemakers, horror photographers, scary music folks, authors and Hollywood directors. 
SATURDAY
Music by Americana group Thunder and Rain and a family festival with pony rides, petting zoo, food trucks and craft vendors on the lawn at Gold Hill Mesa for the Fall Harvest Festival benefit for Bear Creek Nature Center, 11 a.m.-3 p.m.
SATURDAY
The celebration continues, 100 years of the Fine Arts Center, with "The Broadmoor Art Academy and its Legacy opening, 1919-1970," 10 a.m.-2 p.m., free admission for activities, food trucks and the art of America's Mountain over the years, galleries open until 7:30 p.m. 
SATURDAY
Spend a Night at the Museum for all ages with historical figures, crafts, performances and music, 4:30-7:30 p.m., Pioneers Museum, 215 S. Tejon St. Costumes encouraged. RSVP to cspm.org
SATURDAY
Science is definitely cool, especially on Cool Science Carnival Day on the campus at UCCS, 1420 Austin Bluffs Parkway, 10 a.m. to 4 p.m. More than 80 STEAM/STEM shows and demonstrations and activities for kids, including Money Museum coin fun. Register here. The beginning of nine days and 50 events.
SATURDAY
One of the most beautiful and familiar ballets, Tchaikovsky's "Swan Lake" by the renowned Russian Ballet Theatre, 7:30 p.m., Pikes Peak Center. Think the movie "Black Swan." pikespeakcenter.com, axs.com
SATURDAY
All about the doggies at #LovePup Family Fest, a dog-rescue project of JohnJay from radio's JohnJay and Rich Show, 10 a.m.-2 p.m. Weidner Field, adoptions, pet-friendly activities and family stuff.
SATURDAY-SUNDAY
Singing & Soaring: Music and poetry of Vaughan Williams, Marc-Antoine Charpentier and Randall Thompson, with the Colorado Vocal Arts Ensemble and the Chamber Orchestra, 7 p.m. Saturday, Broadmoor Community Church, 315 Lake Ave., and 2:30 p.m. Sunday, First Christian Church, 16 E. Platte Ave. $30, youth $10.
SATURDAY-SUNDAY
Oh the hobbies you'll experience at Rocky Mountain Hobby Expo. Flying, racing, trains, crafts, STEAM, games, scrapbooking and more. Workshops, vendors, demonstrations. The Denver Mart, 451 E. 58th Ave. Free tickets and parking here.
SUNDAY
"An Evening with C.S. Lewis" starring David Payne, centered on a conversation about the people, events and works such as Narnia Chronicles that made him who he became, Sangre de Cristo Arts Center, Pueblo, 2 p.m., tickets sdc-arts.org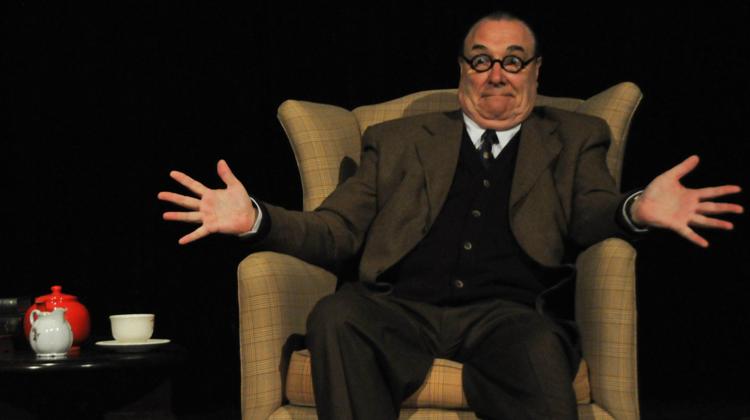 SUNDAY
Join a Garden of the Gods Adventure Series History Hike, 11:30 a.m. from the Visitor and Nature Center, and learn what structures had been there over the years. A 2.5-mile hike, so dress for the outdoors. $5, reservations required at gardenofgods.com
SUNDAY
An interesting and different sound on a Sunday night, the "trad-rock fusion" of Celtic Rock Scottish band Skerryvore, 7 p.m., doors at 6, Stargazers Theatre, $15 plus ticketing fee, $20 plus fee at the concert. stargazerstheatre.com
SUNDAY
Have a Fiesta of music with Little London Winds at Ent Center, 3 p.m., tickets $7-10, uccspresents.org
ONGOING
Theatreworks' presentation of "Arcadia" continues at the UCCS Ent Center for the Arts. uccspresents.org