FRIDAY-SUNDAY
"Count Dracula" makes a Halloween season appearance at the historic Rialto Theater, 209 W. Main St. in Florence, the next two weekends. A new adaptation by Ted Tiller. historicrialtotheater.org
FRIDAY-SUNDAY
Opening weekend for the delightful Boo at the Zoo at Cheyenne Mountain Zoo, which runs through Halloween. Boo hours 4-8:30 p.m. A lighted pumpkin patch, haunted house, Ghoulish Graveyard and Pirate Cove among other treats. And, of course, animal encounters throughout. Kiddos will trick or treat for more than 9,000 pounds of candy made from sustainable palm oil. Advance tickets $19.75, 75¢ for ages 2 and under: cmzoo.org/boo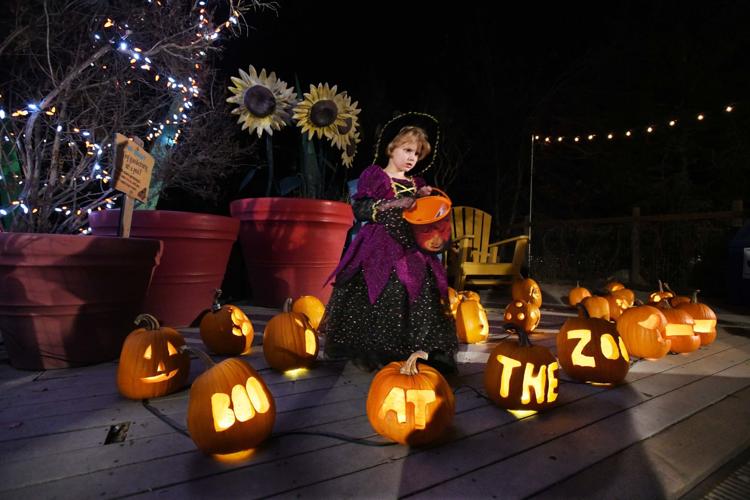 SATURDAY
Ride your racing stick horses. The team behind the highly creative, red and white Waldo Waldo 5K, which raised $250,000 for the community after the Waldo Canyon fire, has something new and fun, the Gallop 5K, an untimed stick-horse 5K through Garden of the Gods and Rock Ledge Ranch. A full festival runs along with the trot, gallop, stampede. $35 includes your steed. Schedule and registration here.
SATURDAY
It's Charlie Brown's great pumpkin in a big way, the Giant Pumpkin Festival , which has moved from Old Colorado City to Smith Farms, 8310 Blue Gill Drive, Falcon. 11 a.m.-4 p.m. An added draw, the official release of Bristol Brewery's Venetucci Pumpkin Ale. Live music, farm animals, hay rides, Giant Jumping Pillow and a corn pool. Free festival, rockyfordmelons.com.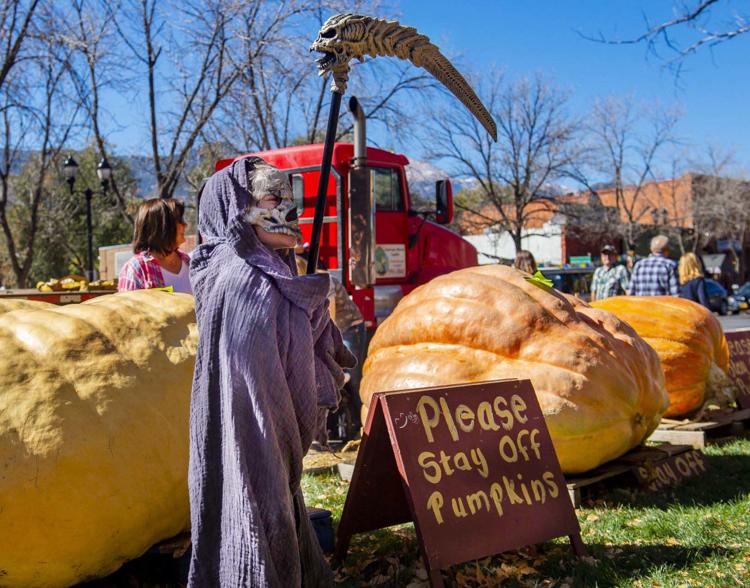 SATURDAY
Could be just the costume you've been looking for as the Fine Arts Center Theatre Company Costumes Closet is cleaned out. What a sale as the new theater season begins. 10 a.m.-5 p.m. , 30 W. Dale St. Vintage items and goodies  from this season's shows. 
SATURDAY
A free book for everyone at the Children's Literacy Center Family Fest, which features a fun stage with kids activities, selfies with Daniel Tiger from PBS, and lots of vendors. 11 a.m.-5 p.m., Chapel Hills Event Center in the mall, $5, free for the kids. 
SATURDAY
A java-laden dream come true event for everyone out there holding their daily cups. The 2019 Caffeine Crawl with driving routes around the city. Two routes have five stops, another has four. Local shops and roasters. Start times 9-10:30 a.m. Click here for tickets.
SATURDAY
A highlight of Old Colorado City's Scarecrow Days, the Harvest Festival, 10 a.m.-3 p.m..Food vendors, sidewalk sales, a decorated booth competition. 
SATURDAY
Creativity and curiosity reign at the Colorado Springs Mini Maker Faire, 10 a.m.-4 p.m., Library 21c, free. Register to win a prize.
SATURDAY
Flutist DeMarre McGill makes his local debut in this recital. A soloist with major symphonies and internationally, he earned a master's degree from The Juilliard School. 7 p.m., Chapman Foundations Recital Hall at Ent Center. Tickets uccspresents.org
SATURDAY-SUNDAY
Visit the working studios of a dozen local professional artists during Pikes Peak Studio Tour, 10 a.m.-5 p.m. And don't be surprised to find the perfect items for your holiday shopping. Video on YouTube.
SUNDAY
Pull on your favorite flannel shirt and celebrate the changing seasons at the Fall Flannel Festival, 11 a.m.-2 p.m. Sundayin the Denver Milk Market Dairy Block Alley, 1800 Wazee St. Free festival with live music, kids' activities and trick-or-treating, scarecrow art and seasonal food and drink specials. 
SUNDAY
A new place to try out: Here's the Gospel Brunch invitation from The Venue at Almagre, 2460 Montebello Square Drive. Sip a mimosa, brew or signature cocktail at 12:30 p.m,. followed by music and Slow Downz Texas Creole Food starting at 1 p.m. 
SUNDAY
It's all about "Storms," as the Pikes Peak Philharmonic opens its season with Wagner, Liszt, Saint-Saens and Dvorák, 3 p.m., Ent Center, tickets at uccspresents.org.