Alliteration at the Westside Cantina in Old Colorado City ends with Margarita Mondays and Taco Tuesdays. While the spotlight here is on tequila and tacos, I couldn't help but wonder about Wacky Wednesdays, Thirsty Thursdays or Finally Fridays.
My ideas fit in with the menu, which has a greater emphasis on the alcohol with more drinks than food options. A friend posed the question: Is this a place to drink and have something to eat as an afterthought? Or is it the other way around?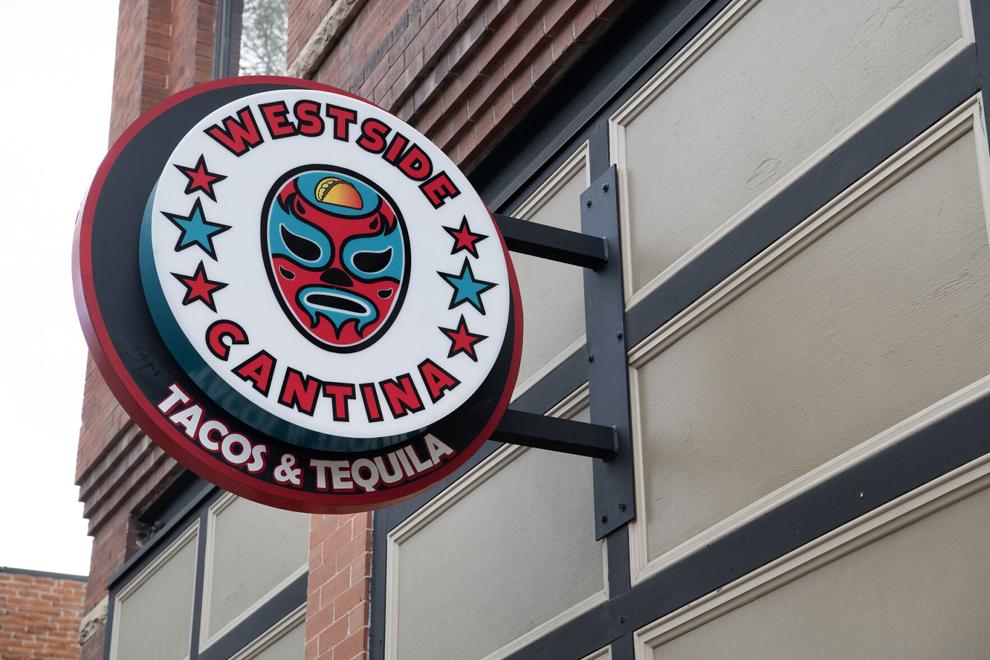 Based on the number of tacos I saw coming out of the kitchen, it appeared to be the latter, but this was a middle-of-the-week night out, so Wild Weekends might be different.
We started with queso and chips ($7).The gooey cheese infused with green chile and onions is served with seasoned baked tortilla chips. It's creamy and not overly piquant; we couldn't get enough of the queso. We ate it quickly, so it never had a chance to solidify. This would be a hit at any game day get-together.
Of the nine tacos offered, five are standard and four have fillings I'd never considered folding corn tortillas around; many are vegan and gluten-free.
Even though they're wrapped in double tortillas complete with grill marks, these are not your standard street tacos.
For example, jackfruit barbacoa ($4.50). Although it looked like shredded meat, the tropical fruit is topped with cilantro lime slaw and was much sweeter than expected.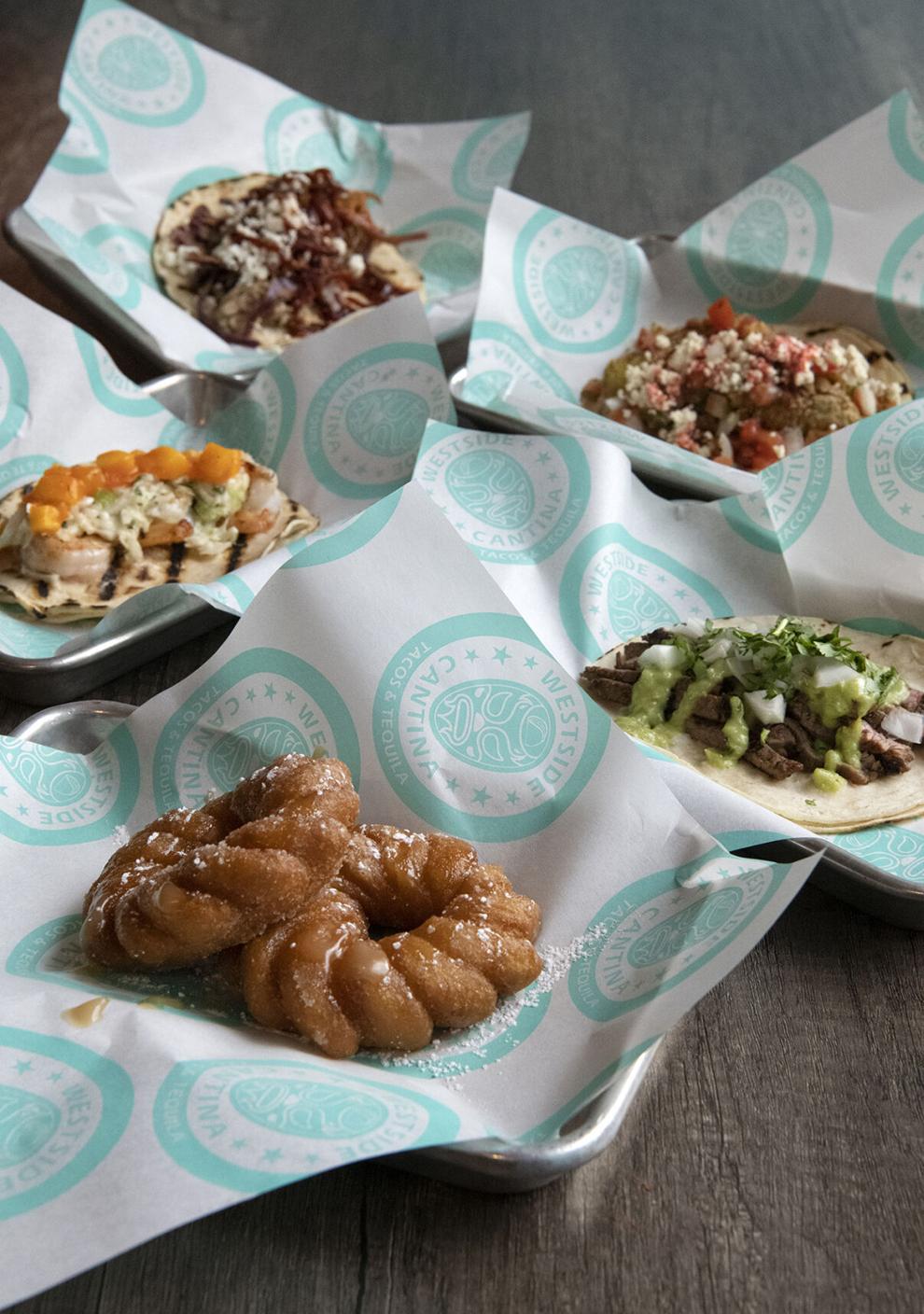 Another unexpected taco is the fried avocado ($5). This was surprisingly savory with large pieces of the lightly fried main ingredient. The result combined velvety and subtly crispy textures with pico de gallo and vegan queso fresco. This is one I would order again and again.
Chipotle portobello ($4.50) and chile lime tofu ($4.50) are the other two unusual — or, depending on perspective, creative — takes on tacos.
Our server said the steak ($5.50) and the barbecue pork carnitas ($4.50) tacos are her favorites. The former tied with the fried avocado as favorites. Steak with a tangy marinade is perhaps the most traditional with avocado and tomatillo salsa, diced onion and cilantro.
Grilled shrimp ($5), ground beef ($4) and mango mojo chicken ($4.50) round out the taco choices. Sides, $3 each , include refried beans, Spanish rice and guacamole.
Save room for the churro doughnuts ($5). Instead of stick shape, these are round, complete with holes, fried to a deep bronze color, dusted with powdered sugar and coated with a butterscotch sauce. Served two to an order, they're airy, sticky and a great way to wrap up a meal.
A lovely, well-lit outdoor dining area greets diners (and passersby) before entering the cantina. Inside, large, bright, vividly painted art suggestive of Día de los Muertos, or Day of the Dead, adorns the walls. Service was friendly.
Even without trying the various tequila options, Westside Cantina is a comfortable place to enjoy its other focus: tacos.
Westside Cantina
Description: Tacos and tequila.
Location: 2611 W. Colorado Ave.
Contact: 578-5430
Prices: $4- $10
Hours: 3 to 10 p.m. Monday- Sunday.
Details: Credit cards accepted. Alcohol. Wi-Fi. Outdoor dining
Favorite dishes: Steak tacos, queso and chips
Other: Gluten-free and vegan options available