By day, Etainia Dagda does information technology work for the New Zealand government. By night, she sculpts creatures and other oddities and creates outlandish eye candy for New Zealand's internationally renowned design competition "World of WearableArt."
Her intimidating, scarlet-scaled piece, "Vicarious," was accepted into the 2017 WOW and also will walk the runway during "Sashay" at the Colorado Springs Fine Arts Center at Colorado College. The runway show event is modeled after the WOW runway show held in Wellington, New Zealand, every September and October over the past three decades. "Sashay" is Saturday at the FAC.
"I wanted him to be love and passion and rage, what human emotions are when you think of the color red," said Dagda, who's back in her hometown of Colorado Springs for the event. "I wanted him to be armored, but at the same time exposed, like his life blood was exposed for everyone to see. He has a neutral mask on. There's all the passion and movement that's in the shape of the piece, but the face is supposed to be everybody."
At the same time "Sashay" hits the runway, the international touring exhibit of WOW will make its Colorado debut at the FAC. It features 32 designs from past years and will occupy all three segments of the El Pomar Gallery through Sept. 22.
WOW started as a small, local competition and has grown into a prestigious contest that attracts about 800 entries from people around the world. Inspired by six categories, they enter some of the most original and creative wearable art ever to grace a stage. About 100 designs are accepted into the show every year.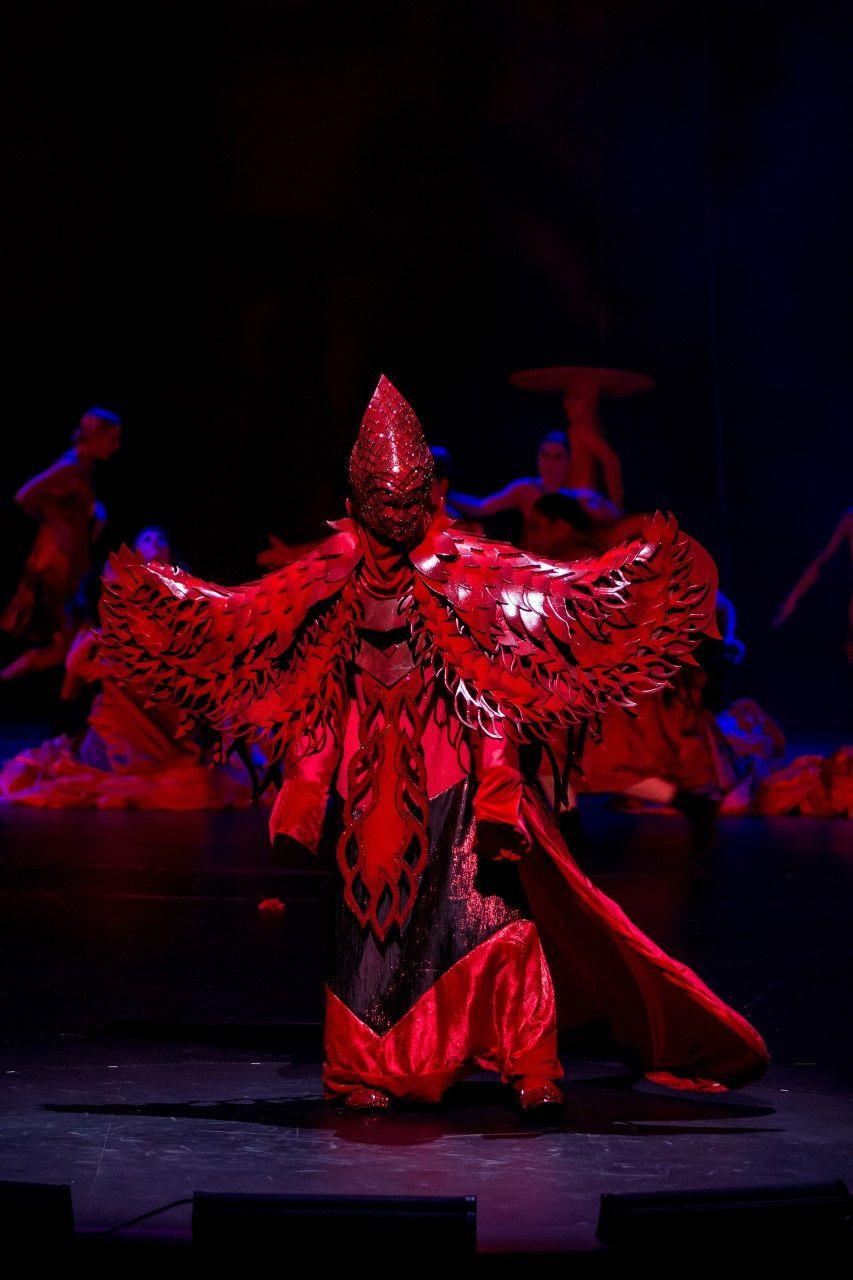 "Vicarious" is Dagda's second piece to be accepted by WOW. Her first, "Baroquodile," a baroque crocodile that appears to be carved out of marble, was a finalist in the 2016 show. She's entered the 2019 competition with "Waters of Babylon," a design based on the Babylonian water goddess Tiamat, and will find out next month if she's a finalist.
"People who submit are not necessarily fine artists, but people who are creative and have fabrication skills," said Joy Armstrong, the FAC's curator of modern and contemporary art. "This translates into a life philosophy that can be inspiring to all of us. We don't need to feel like we have to fit into any particular box or mold, just be fully expressive of who we are and celebrate diversity in our identities and the way we present ourselves."
More than 40 local and regional folks replied to the FAC's call for entries for "Sashay," which was juried by a three-person panel. The show will feature 16 designs, including one by each of the three jurors and Dagda's piece. Either the designers themselves or models will wear the creation down the runway.
"It's amazing," Dagda said about watching her designs walk the New Zealand runway during WOW. "Designers get to come to the show and awards. You can see everybody around you in the designer section and see them vibrate with joy when their piece comes out."