"100 Potions for Puerto Rico"
Friday, Oct. 5 through Oct. 25, exhibition of works by Jasmine Dillavou presented by Kreuser Gallery, 218 W. Colorado Ave. Opening reception, 5-8 p.m. Friday. Free. Refreshments and live Latin music by Valentina Kai will be provided, and a food truck will be on site. For gallery hours and info: 464-5880, goo.gl/sJZb8m. Exhibit info: 100potions forpuertorico.tumblr.com.
Something else: Artist talk, 5:30 p.m. Oct. 11, at Kreuser Gallery. Free.
There's no cure-all for the devastation that Hurricane Maria wrought on the island of Puerto Rico just over a year ago, on Sept. 20, 2017, killing thousands, wiping out roads and buildings and leveling the country's power grid. The U.S. territory continues to rebuild while the world has moved on. But one Colorado Springs artist has come up with her own "healing magic" to keep the conversation going.
Jasmine Dillavou's answer to the hurricane's devastation is "100 Potions for Puerto Rico," an exhibit that makes its debut Friday with a free reception and runs through Oct. 25 at Kreuser Gallery. Dillavou won a $2,500 Peak Arts Prize this spring that has helped fund her endeavor, crafting 100 "magical potions" to raise awareness about Hurricane Maria recovery efforts. Suggested donations of $50 per artwork will benefit the nonprofit Tainas Unidas, which delivers needed items such as food, diapers, batteries and flashlights to the hurricane survivors.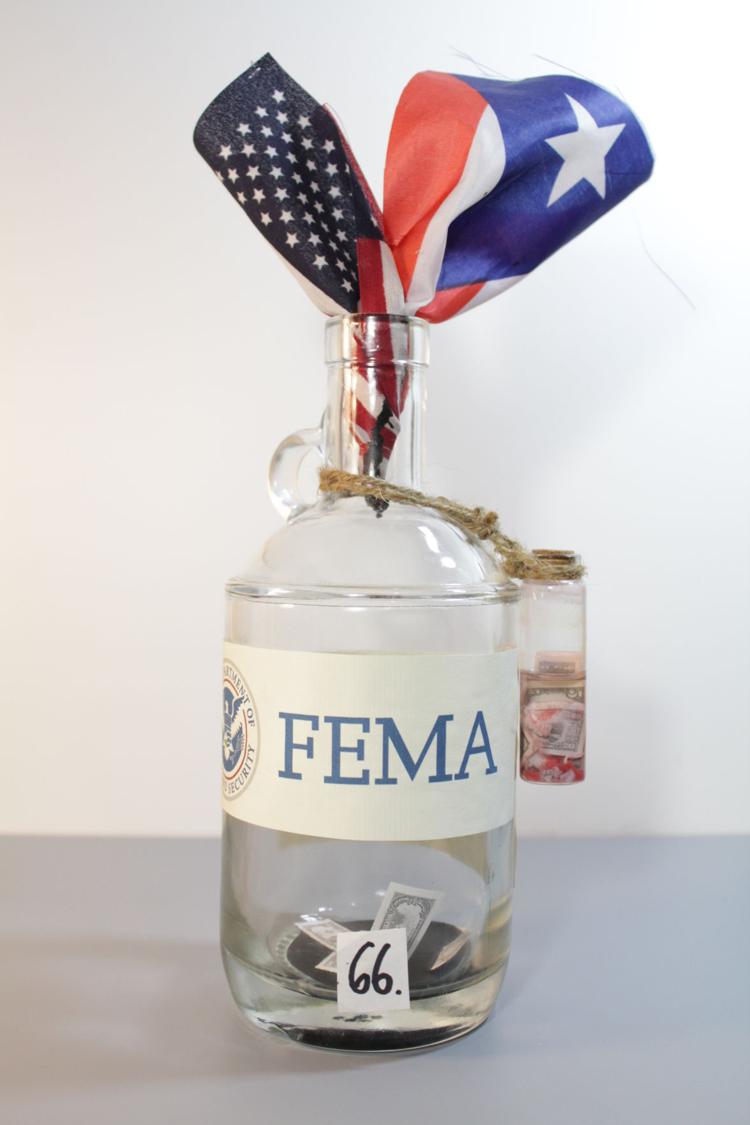 "The destruction is real, and the (U.S.) government has done very little," said Dillavou, who is of Puerto Rican descent and describes herself as a Boricua-Okie-Coloradan. "No one should be without food, water and electricity for over a year. These people living on the island are American citizens, not marginalized citizens. We have a responsibility to take care of people who are struggling, to make enough noise that it drowns out others and forces people to pay attention. We have power, as artists, to be able to do that.
"When the hurricane hit, we had so little information. People were struggling to find any way to get in contact with loved ones on the island. News came in broken waves, and there were so many mistruths. It's been just really difficult to describe that feeling of panic. That's where the birth of '100 Potions for Puerto Rico' came from," said Dillavou, 24, who earned a degree in visual and performing arts from the University of Colorado at Colorado Springs.
The 100 bottled artworks reflect the darkest traumas of the hurricane as well as the beauty, resilience and rich history of the country. The 12-inch-tall clear glass bottles were donated by Axe and The Oak Distillery. Some are filled with liquid or have an attached smaller bottle of oil. Inside are intricate scenes that incorporate dried flowers, newspaper clippings, crystals, herbs or found objects of all shapes and colors.
"I think about the word 'potion' in more of a metaphorical sense, using a vessel to create a healing narrative, an elixir," Dillavou said.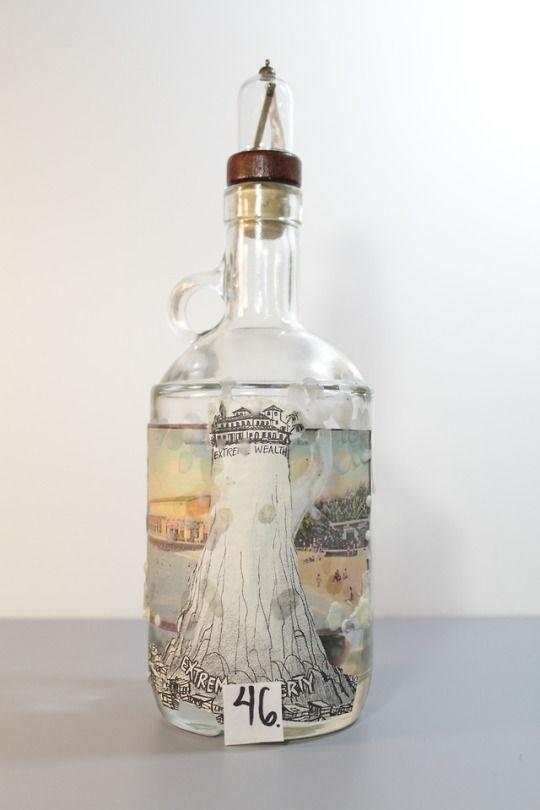 Visitors to the exhibit will receive a laminated sheet containing a brief description of each numbered bottle.
Dillavou sent 10 empty bottles to friends and family in Puerto Rico to fill as they saw fit. With mail delivery in the country still sporadic, she's gotten four of those back, and they will be part of the exhibit.
"I hope '100 Potions' will get people talking again. You get a beautiful item in return for supporting a great cause," Dillavou said.
"It's First Friday. People should come out to all the gallery openings that night, even if they have no intention of being financially involved, and ask questions. Showing up for your community is activism, and supporting artists is the best way you can get involved."