There are good breakup songs and then there are breakup songs by Julia Michaels.
You know when you avoid your favorite restaurant because your ex might be there? Or when you miss them when you try so hard not to? Or when you fall for the same kind of person (the wrong kind of person) over and over?
Michaels, it seems, has been there.
No matter the state of your broken heart, the pop singer-songwriter likely has a song that perfectly matches what you're feeling.
I've found myself processing the whole spectrum of emotions — happy about moving on, sad it's over and all the in-betweens — with her songs, which also happen to be extremely catchy. She just gets it.
How is she so good at writing breakup songs? That's essentially what I wanted to ask Michaels when I got her on the phone recently.
"I've been through a lot of them," Michaels said with a self-deprecating laugh. "I've dated some not great people."
Ahead of her show Friday at Gothic Theatre in Englewood, Michaels and I talked more about breakup songs, writing for pop stars and having "super major anxiety."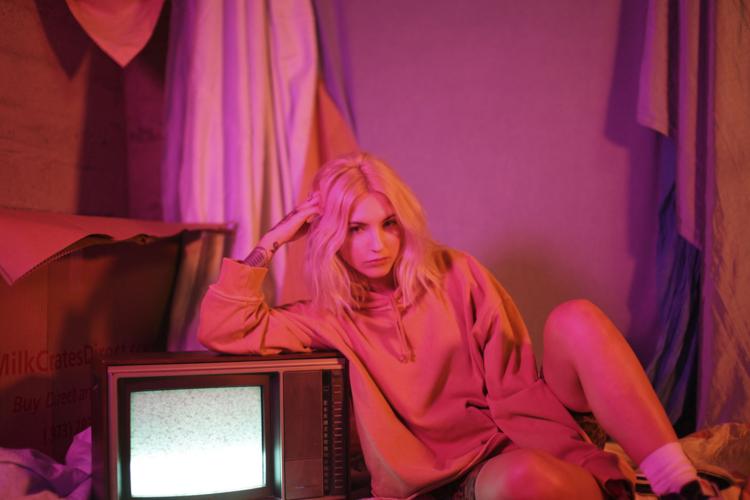 'I got issues'
Michaels started out in the music industry as a songwriter, writing songs for stars such as Ed Sheeran, Keith Urban and Britney Spears. She's behind Justin Bieber's "Sorry" and Selena Gomez's latest hit, "Lose You to Love Me."
In 2017, she wrote a song she didn't want anyone else to sing. "Issues" was her first single.
"It had so many parts of me in it that it felt too personal to give away," Michaels said. "I was like, I don't know if I can give this to somebody and trust that they'll do my own life justice. So, I didn't."
After "Issues" — the chorus of which goes, "I got issues and one of them is how bad I need you" — became a success, Michaels could no longer just write songs for other people. She had her own things to say.
On starting out
Singing her own songs meant Michaels also would have to perform them. Being on stage didn't come naturally.
"I definitely went through a phase of having panic attacks and having a bit of stage fright, running away from performances and hiding in hallways and shaking on stage and freaking out," Michaels said.
When she got on stage, she worried her music wasn't connecting with people.
"At the beginning when people don't really know your songs, they're sort of judging you and judging if they like you or not," she said. "Their arms are crossed, they're on their phones or whatever and then you're up there singing your heart out and you're like, 'Oh my gosh, these people don't give a (expletive) about me or my music."
But then she'd look into the crowd and see one person singing along.
"It was like, 'Oh, you feel this, too,'" Michaels said. "I'm going to focus on you."
Now, when she looks at all of the 2,000 or so people at her shows, they're all singing along.
"One reason my fans are so important to me is they sing with me every night," Michaels said. "Then I don't feel super alone up there."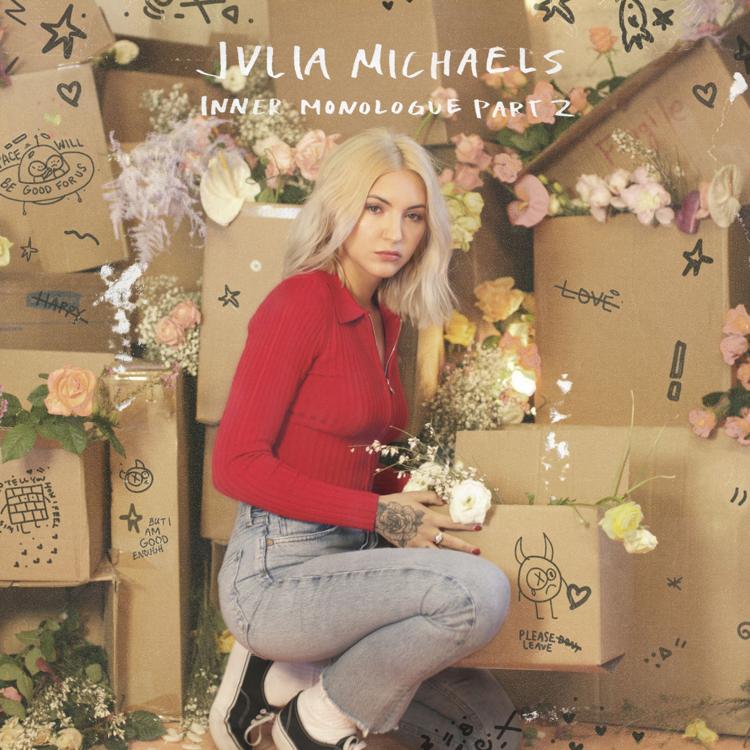 Her songwriting process
When Michaels has an idea for a song, she doesn't hesitate.
"I basically just write everything of relevance to my life," she said. "I'm not someone who writes something and waits on it for six months. I try to write everything while I'm in the moment of it and then release it as soon as I can, just so everyone knows what kind of thought process I'm going through, how I'm feeling about my body, how I'm feeling in my mental state, how I'm feeling after heartbreak or when I'm in love."
Her most recent albums, "Inner Monologue" parts one and two, sound like overhearing Michaels' most vulnerable conversations with a friend. And they sound like Michaels is sad or angry or annoyed.
Even the song "Happy" isn't about being happy. It's about desperately wanting to be happy.
"I find I write more when I'm sad than when I'm happy," she said. "When I'm happy, I don't feel the need to rush to the studio and write about it. I want to be present. When I'm sad, I want to get out of my body and not have to deal with it."
Last month, she released a beautifully crushing song called "If The World Was Ending" with JP Saxe.
They wrote it together in one day. On the day they met.
"He was reminiscing about someone he used to love," Michaels said. "He had this idea of, 'If the world was ending, could we set our differences aside and just have one more night together?'"
"I was like, 'I love that,'" she said. "It flowed out of us from there."
She has a knack for getting pop stars — from Gomez to Kelly Clarkson — to open up about their feelings.
"We just talk," she said. "We just talk through life circumstances and obstacles. We talk about anything and everything and try to piece the conversation into a song from there."
Anxiety as a superpower
Michaels isn't only open on social media about having "super major anxiety." She wrote a whole song about it.
She paired up with Gomez on the track, called "Anxiety," which opens with these words: "My friends they want to take me to the movies. I tell them to (expletive) off, I'm holding hands with my depression."
Why be so open about that?
"It's something I deal with and something that completely took over my life for a really long time," she said. "It's such a major part of my life, and I know it's a major part of a lot of people's lives, so I think there's so much strength in talking about it."
She has learned to overcome it, thanks in part to songwriting.
"Having anxiety in a weird way for me is a super power," she said. "It's a major reason why I write songs. I'm so afraid of things sometimes that I shut myself in the studio and I write about how I feel."
However she feels, her fans feel it all, too. And sometimes, that's how she gets through the day or gets ready for the next show.
"I know they're going to be shouting everything with me, that they're going to be crying with me or singing with me," she said. "I know that we're doing it together."