I've said it before and will no doubt say it again (because, see below):
I am a creature of habit.
I'm also a homebody, more so recently. Thankfully I live in a place where it feels like if my arms were just a little bit longer, I could do all my IRL craft beer transactions without leaving the couch.
Thank you, Colorado Springs.
Around 80% of Americans lived within 10 miles of a brewery back in 2014, a time when even the most remote independent beer fans in the Springs faced a shorter commute.
In the years since, as the city has expanded in leaps and bounds, especially to the east, the local brewing industry has followed along. At the same time, it's grown denser in established neighborhoods. Within a 2-mile radius of my house on the west side, there are now five brewers of craft beer.
My point is that in this city it's easy enough to quench a thirst for original, handmade brews, and feel like you're getting out, without breaking a metaphorical or actual sweat.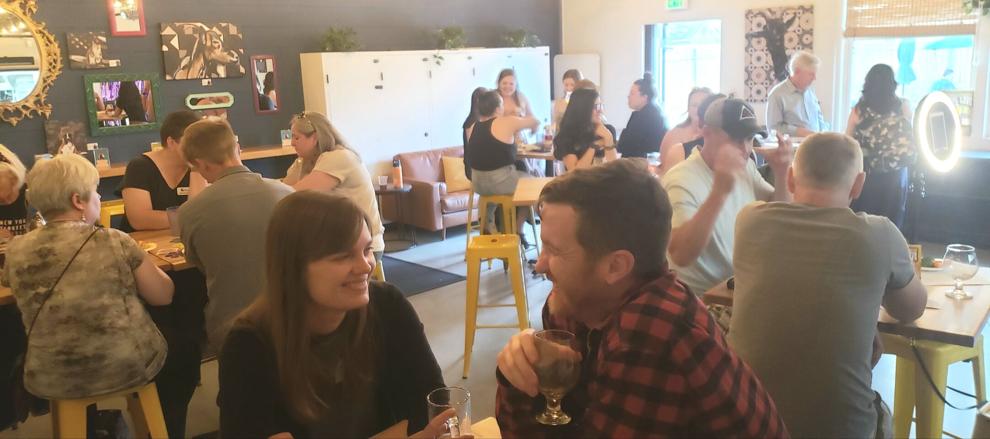 The Brewers Association bills American Craft Beer Week, May 16-22, as a "chance to drink outside your comfort zone," a tagline I think is especially prescient (but not judgy or accusatory!) in the Springs, and for yours truly.
If, like me, your habits include procrastination, here's some more good news:
The local tourism bureau's sixth annual Crafts and Drafts drink passport program has a similar goal, plus incentives and an extended deadline. Which means we can continue celebrating American Craft Beer Week through December.
The program, launched recently by Visit Colorado Springs and running until the end of the year, encourages participants to get out there and expand their libation purview (beer, wine, spirits and coffee), and dangles the chance at cool swag for those who play along.
Sign up online, visit five participating locations before the end of the year, and (while supplies last) you can earn a "FREE & groovy T-shirt," with "Summer of Local Love"-themed art.
"It's a great opportunity to try … any sort of arts-and-drink vendor here in Colorado Springs, and get discounts," said Jack Hebert, marketing coordinator for VisitCOS. "This is a fantastic way to support local businesses and try out something new."
The Crafts and Drafts launch party at Goat Patch Brewing Co. last week got me outside my (too limited) craft beer comfort zone, and for that I am grateful. I met a hazy IPA that kind of rocked my world, but I forgot to write down the name.
My advice? When you venture beyond your usual craft beer bubble, for whatever reason, make sure you take good notes.