Treat mom special with these Colorado Springs-area Mother's Day events.
Mother's Day High Tea — 10:30 a.m., 12:30 and 2:30 p.m., Miramont Castle, 9 Capitol Hill Ave., Manitou Springs, $20-$37.50. Reservations: 685-1011.
Mother's Day with the Wolves — 9-11 a.m., Colorado Wolf and Wildlife Center, 4729 Twin Rocks Road, Divide, $35, $15 for ages 6-11. Registration: 687-9742.
Mother's Day Jazz Brunch — To benefit the Colorado Springs Philharmonic, 11 a.m.-2 p.m., Pinery at the Hill, 775 W. Bijou St., $30-$55. Reservations available online.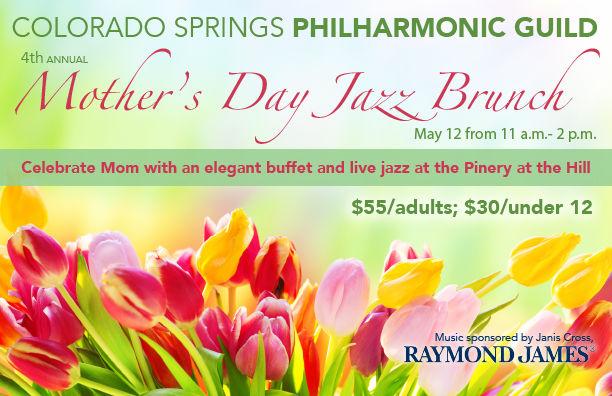 Market on Mother's Day — Unique handmade gifts, first 200 moms get a free flower, chair massage, kid's activity to create an art piece for mom and more, 11 a.m.-2 p.m., Winter Indoor Market, Cottonwood Center for the Arts, 427 E. Colorado Ave.