As someone who has moved to new cities a few times, I've found it can take time to find your groove.
And I'm not just talking about finding your way to the grocery store without Google maps, though that's a milestone worth celebrating. I'm talking about finding a feeling of home.
I remember discussing this with a new acquaintance during my first few weeks in a previous new city. She predicted it would take seven years for me to find "my people," and "my place" there.
I remember my eyes getting very wide and scared. Seven years?
RELATED:
Colorado Springs dance company to perform second outdoor show
Maybe that's true. But maybe there are ways to make that go quicker.
For me, I tend to look for things that don't feel so new to me.
Maybe it's a breakfast sandwich at a local restaurant that reminds me of an old favorite. Or a brewery where I start to recognize faces. Or a coffee place where the baristas start to know my name.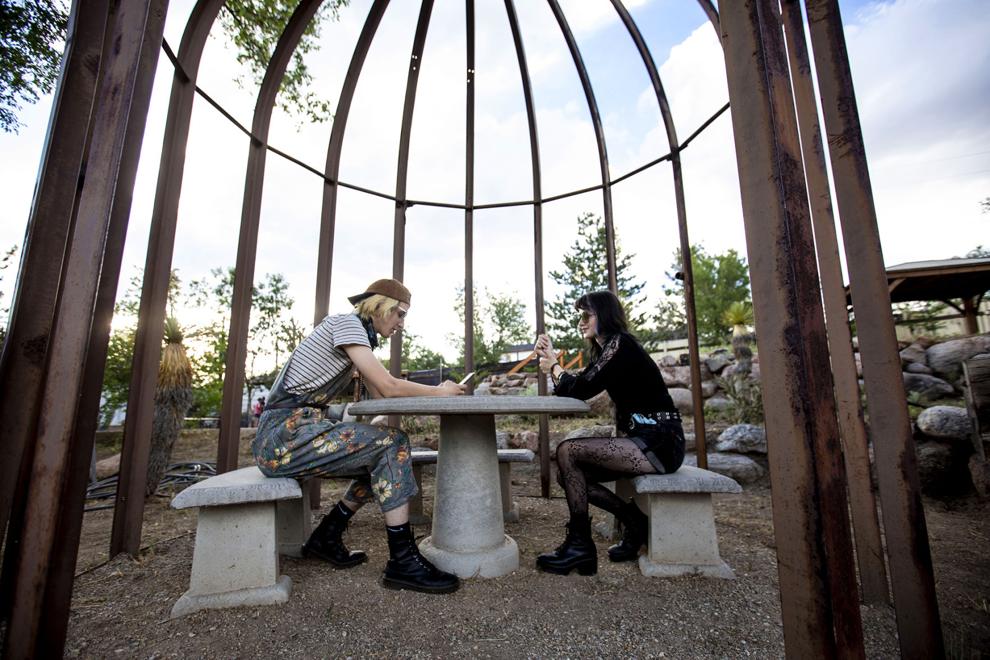 All of the sudden, you find your favorite running trail to watch the sunrise. You might find friends who drop off soup when you're sick. You find people to teach you how to rock climb or guide you through your first fourteener. You find little local treasures that start to feel like your own. You slowly find a groove.
After I moved to Colorado Springs in August 2019, there were lots of these little moments.
A big one was going to my first summer concert at Hillside Gardens. To borrow a word a lot of longtime concertgoers use for the place, it was "magical" from the first moment I walked into the plant nursery-turned-wedding venue and unlikely haven for live music.
Along with two stages of live music, there are all those little surprises in between. The reservoir full of bowling balls. The chickens in a coop. The old bus converted into a bar. All the weird places to sit and all the flowers and trees to take in. The blacksmith demonstrations. The little paths lit with lights. The violinists playing an Elvis song. All the people dancing or cheering their friends.
As Hillside's gardener told me when I interviewed her last year, it's not an easy place to describe in words.
"You should just come out to the gardens," she said. "You should really see it."
Last year, a lot of people did. These weekly concerts were some of the only options for live music amid the pandemic. So friends and I made it a weekly tradition. That's just what we did on Wednesdays. You know what helps settle you into a new place? Weekly traditions.
And this is an especially good one. It felt so needed in 2020 that Hillside kept extending the concerts past the original end date.
It feels just as needed now.
"After what has felt like a very long winter," the venue said on Facebook, concerts will return on Wednesday with music from Larry Lafferty.
"We can not wait to see all our amazing friends again and hope to make some new ones this year," the Facebook post continued. "This is going to be a great season. And are sure we all could use some sun, music and dancing!"
I'm looking forward to many live music moments this summer. I can't wait to try out new venues around Colorado Springs and beyond.
I also can't wait to return to a place that feels so familiar. That has played a part in making this new place feel not so new.