Last time there was a crowd at Lulu's Downstairs, the only option for gathering there was, yes, down the stairs, where the venue's underground bar and stage for concerts was set up.
Just seven months after the Manitou Springs spot opened, the pandemic closed its doors. The time off gave owner Marc Benning time to think.
"It was a time to pause and ask ourselves what was working and what wasn't working," he said.
That led to the thought of renovating the upstairs area, which was in a state of disarray from years of neglect and changing hands of ownership. In August, that floor opened as a smaller bar with patio seating fit for COVID-related restrictions. A month or two later, though, Benning closed the doors again "in an attempt to protect our community," he said at the time. Again, he used that time to renovate the space even more.
So as Lulu's (just the upstairs area, for now) reopened recently, it was like a grand reveal of a brand-new bar, new pizza menu and entertainment venue. And this place shows off Benning's thrifting and design prowess in every corner.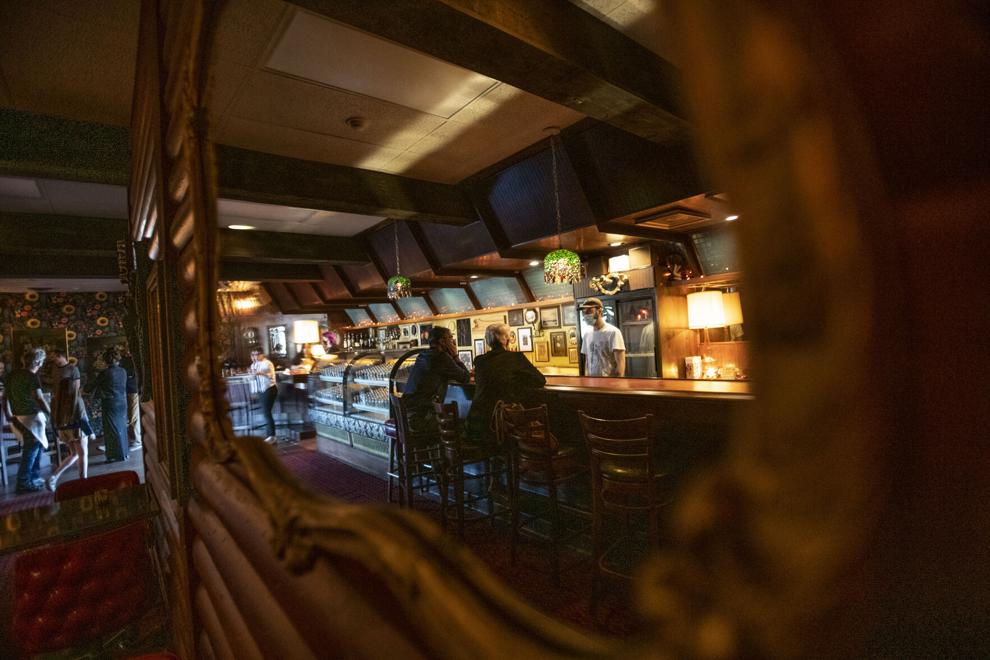 In the retro-feeling bar area, there are those familiar bright red leather chairs seen in the downstairs area. There are also dozens of calculatedly placed thrifted art pieces, the kind of stuff some people wouldn't look twice at while perusing a yard sale. Benning has always been one to collect that kind of stuff, like vintage mirrors, needlepoints of birds, clocks and abstract woodworkings. When Benning takes frequent trips to the Arc or Goodwill, he "goes super fast" and follows his gut as he fills up his cart.
"I'm kind of bold about it," he says. "I see something and it's just like, yay or nay."
It results in a bold look for Lulu's.
"I approach it like an art project," Benning said. "It's an art space and we should approach it that way."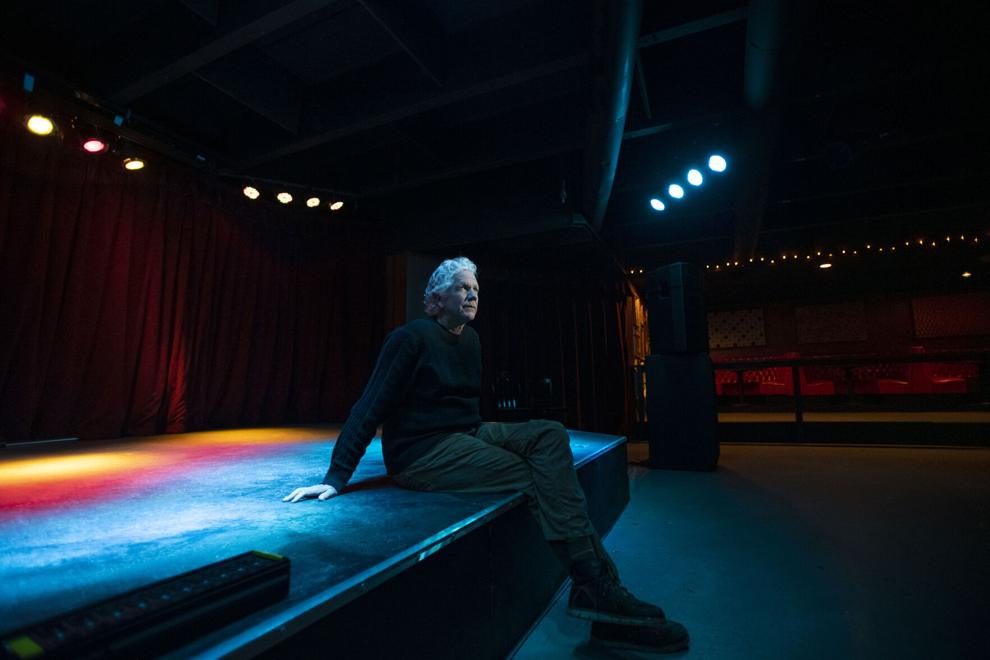 Also in the bar area is a wall of colorful flower wallpaper covered with two large pieces of framed flower art. The wallpaper covers a nearby door, as if to hide the entryway. But behind that hidden door is another music venue, with a capacity of 100 people. It gives Lulu's the opportunity, Benning says, to book musical acts that don't quite fit the downstairs venue, which has a capacity of 450 people. For now, it will host open-mic comedy nights every Thursday night. Concerts should begin there in June.
More thrift finds hang perfectly on a wall in this room, too. Some of the pieces include a holograph of two tigers fighting in the water, a wicker framed mirror and an old calculator. Somehow, it works.
Benning says he doesn't have a favorite piece.
"It's more about how they come together as a whole," he said. "It's important to me how the room feels. A sterile environment is not as much fun or as creative or thoughtful."
Benning, who grew up with an artist mom and spent decades as a touring musician, has always had an appreciation for that kind of thing. And an eye for it, which he boils down to "attention to detail."
"I've always loved bars that have character," he said. "Character takes you out of your norm. That's important at a bar, a place people spend time getting to know each other."
Oh, and there's more of the wow factor. In the greenroom, there's tiger face Gucci wallpaper. Coincidentally, it's the same wallpaper pop star Miley Cyrus put in the bathroom of her new Los Angeles home, according to a piece in Architecture Digest. Benning found it on the internet.
"It sounds more expensive than it is," he says with a laugh.
Those help Lulu's stand out in the minds of patrons and bands.
"That attention to detail goes a long way," Benning said. "We're making the same drinks as other places. But the feeling makes people want to come back. You can look around and see things you didn't last time."