Through Sept. 2: Colorado State Fair — Pueblo; coloradostatefair.com.
Aug. 30: Labor Day Weekend Kickoff with Fedora Nights — Bonacquisti Wine Co., Denver; tinyurl.com/y4fzpvl7.
Aug. 30: Labor Day Weekend BBQ Train Ride — Leadville, Colorado and Southern Railroad, Leadville; leadville-train.com.
Aug. 30-Sept. 1: Jazz Aspen Snowmass Labor Day Experience — With Sting, Portugal the Man, John Mayer and more, Aspen; tinyurl.com/y7q3o5vn.
Aug. 31: Labor Day Weekend Concert — With the Hazel Miller Band, Tabor Opera House, Leadville; taboroperahouse.net.
Aug. 31-Sept. 2: Labor Day Liftoff - Balloon Classic and Balloon Glow — Memorial Park, Colorado Springs; coloradospringslabordayliftoff.com.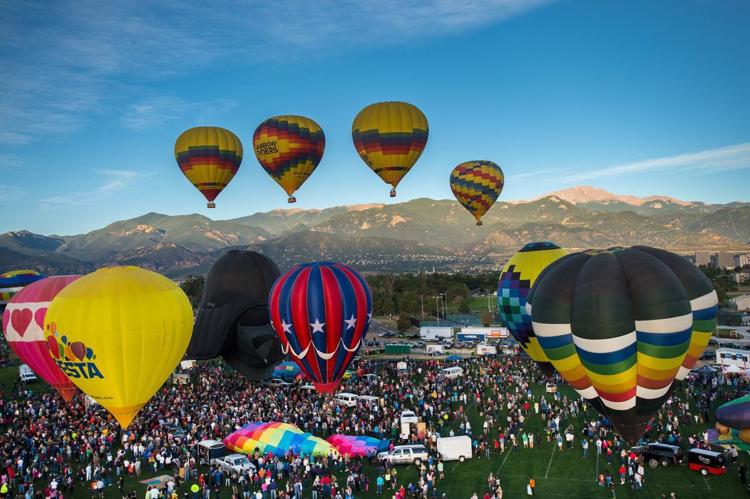 Aug. 31-Sept. 2: Taste of Colorado — With more than 50 of Coloradans' favorite restaurants, Civic Center, Denver; atasteofcolorado.com.
Aug. 31-Sept. 2: Boulder Creek Hometown Festival — Arts, crafts, vendors beer and more, Boulder; bceproductions.com.
Aug. 31-Sept. 2: Harvest Festival and Balloon Rally — Vendors, balloon launch and more, Windsor; windsorharvestfest.com.
Aug. 31-Sept. 2: Victor Celebrates the Arts — Plein air artists from around the country gather to paint on location in our historic town, Victor; victorcelebratesthearts.org.
Aug. 31-Sept. 2: Commonwheel Co-op's Labor Day Art and Craft Festival — Art, music and more, Memorial Park, Manitou Springs; commonwheel.com/festival.html.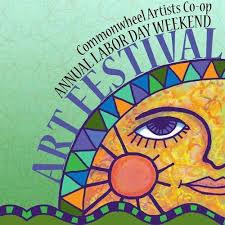 Aug. 31-Sept. 2: Gathering at the Great Divide — More than 100 artists, Breckenridge; mountainartfestivals.com.
Sept. 1: "Monu-Palooza" Festival — With local bands, 1 p.m., Front Street, Limbach Park, Monument; 649-0058.
Sept. 1: Labor Day Weekend Fireworks — Elitch Gardens Theme and Water Park, Denver; elitchgardens.com/entertainment/fireworks.
Sept. 1: Labor Day All White Attire Party — The Church Nightclub, Denver; whitepartydenver.com.
Sept. 1: Hike-in Brunch — Tennessee Pass Cookhouse, Leadville; 719-486-8114.
Sept. 1: The Official End of Summer Party — Music by 2AR, Moxy Denver Cherry Creek, Denver; tinyurl.com/y4ps6o2w.
Sept. 2: Labor Day Half Marathon — Salisbury Park, Parker; labordayhalf.com.
Sept. 2: Rocky Mountain Beer Festival Tour — Craft beer, live music and classic lawn games, Boulder; bceproductions.com/rocky-mountain-beer-festival.
Sept. 2-8: Crush Walls — Week-long expression of art and culture through graffiti art., Denver; crushwalls.org.
Closings
Banks and credit unions: Most banks and credit unions closed Monday; check with individual banks or credit unions.
Buses (Metro Transit): Buses run on Sunday schedule Monday.
Government offices: City, county, state and federal office closed Monday.
Libraries: All Pikes Peak Library District branches closed Monday.
Post Office: No mail service and office closed Monday.
Public schools: Closed Monday.
The Gazette: Office closed Monday; newspaper delivery unaffected.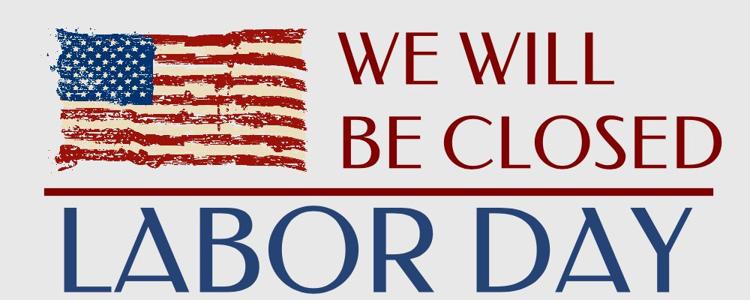 Malls: The Citadel, Chapel Hills and the Promenade Shops at Briargate open 10 a.m.-6 p.m. Monday.
Major department and grocery stores: Open regular hours Monday.
Road conditions and other information:
Colorado: 1-877-315-7623, cotrip.org
Arizona: 1-888-411-7623, az511.com
Kansas: 1-800-585-7623, ksdot.org
Nebraska: 1-800-906-9069, 511.nebraska.gov
New Mexico: 1-800-432-4269, tinyurl.com/ketyaqw
Oklahoma: 1-844-465-4997, ok.gov/odot
Texas: 1-800-452-9292, drivetexas.org
Utah: 1-866-511-8824, tinyurl.com/mqs83fu
Wyoming: 1-888-996-7623, wyoroad.info