JD McPherson didn't want to make a Christmas album.
His record label wanted him to make one, though, like pretty much all record labels want all artists to.
"Record labels want everyone to do Christmas records every year," McPherson, a retro rock 'n' roll singer- songwriter, said. "That's why you have so many people saying they hate Christmas records. Because there's so much of it."
I don't blame him. I can't say I hate Christmas records, because there are gifts such as Kacey Musgraves' "A Very Kacey Christmas." I do get tired of hearing so many versions of "Jingle Bells" on the radio for an entire month (or longer).
It's not just redundancy that irks listeners and artists.
Making Christmas albums, as McPherson said, tends to be easy and formulaic. Minimum effort is put forth, so they probably don't impress you that much, but they make OK background noise for wrapping presents.
They also tend to make a lot of money. That's why everyone from John Legend to Brett Eldredge to Loretta Lynn has released new Christmas albums, filled with old songs, within the last five years.
"It's a cash grab," McPherson said.
But McPherson happens to love Christmas. And Christmas music. Every year, on the day after Thanksgiving, he pulls out his favorite old-school holiday albums from his vinyl collection.
So, his mind started to soften to the idea, especially after hearing a Christmas album by one of his songwriting heroes, Nick Lowe, the English singer- songwriter noted for pioneering the "power pop" genre. Lowe's Christmas record, "Quality Street" came out in 2013.
"I thought, 'If he made a cool Christmas record, if he did something new, so could I,'" McPherson said.
Still, coming up with songs that might compete with the classics?
"It's a thinker and a stinker," he said.
Then, McPherson got an idea for a song.
"I thought about what's the worst, ugliest feeling at Christmas," he said. "It's when a little kid is disappointed with a gift."
After writing that song — called "Socks" — offbeat ideas started snowballing. McPherson put out his Christmas album, also called "Socks," in November 2018.
His second annual Christmas tour stops in Fort Collins (sold out) and Boulder this weekend.
If, like me, you're hungry for originality this time of year, you'll want to give McPherson's album a listen. There are no covers, no cliches and no mention of jingle bells.
"From the beginning, we said we're not going to be schmaltzy for schmaltzy sake," he said. "We're going to make a rock 'n' roll record that sounds like it could be played all year long."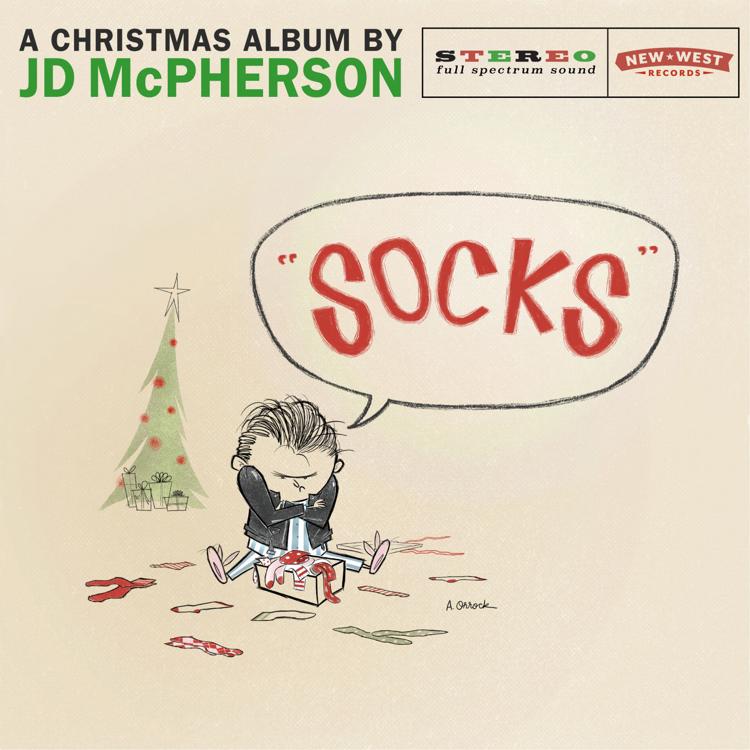 McPherson and his band bring their rockabilly sound to songs such as "Ugly Sweater Blues" and "Hey Skinny Santa," which has McPherson pleading a slim Santa Claus to get cooking — and eating — to live up to his bigger- framed image.
He teamed up with Lucie Silvas for the album closer, "Claus Vs. Claus," offering a peek inside a marital spat between Santa and Mrs. Claus.
For instance, Silvas sings, "Mister Claus, I really hope you know/You're not the only jolly elf that's running this North Pole/I fix the sled, pick up the slack, I keep the business in the black."
There are cynical moments, for sure, but this album is not at all anti-Christmas.
"This record has something to offer for fans of Christmas and Scrooges alike," McPherson said. "I have a little bit of both in me."
McPherson says "Socks" was the most fun he has ever had putting out a record.
And you can tell.
"Honestly, I'm more proud of the lyrics on this one than my other records," he said. "Trying to do something different is hard. But it's also fun."
Unlike some other new Christmas music out there, "Socks" is fun to listen to. And not just in the background.