The storefront of Dice Guys in Old Colorado City is filled to the brim with board games, cards and dice.
But beyond the overflowing games and accessories, a secret hides just past the back door.
Open it and you'll find a small hallway with an entrance at the end.
What does it hold? Roll a five or nine to find out.
Adam Stepan founded Dice Guys in 2020 and a few months later opened The Fifty-Niner — a speakeasy in the back room of the board game store. He had just moved from Austin, Texas, and was looking for a space where people could play games and also enjoy good food and drinks.
He describes the spot as "the thing that you've always wanted that didn't exist."
"My friends and I wanted to go have good drinks, have good food, play games — but those things always seem to exist in separate vacuums," he said. "You could go to a game store, and they had some plastic tables set up and you could play games there, but there was no food and drink. And if it was, it was kind of a glorified snack bar."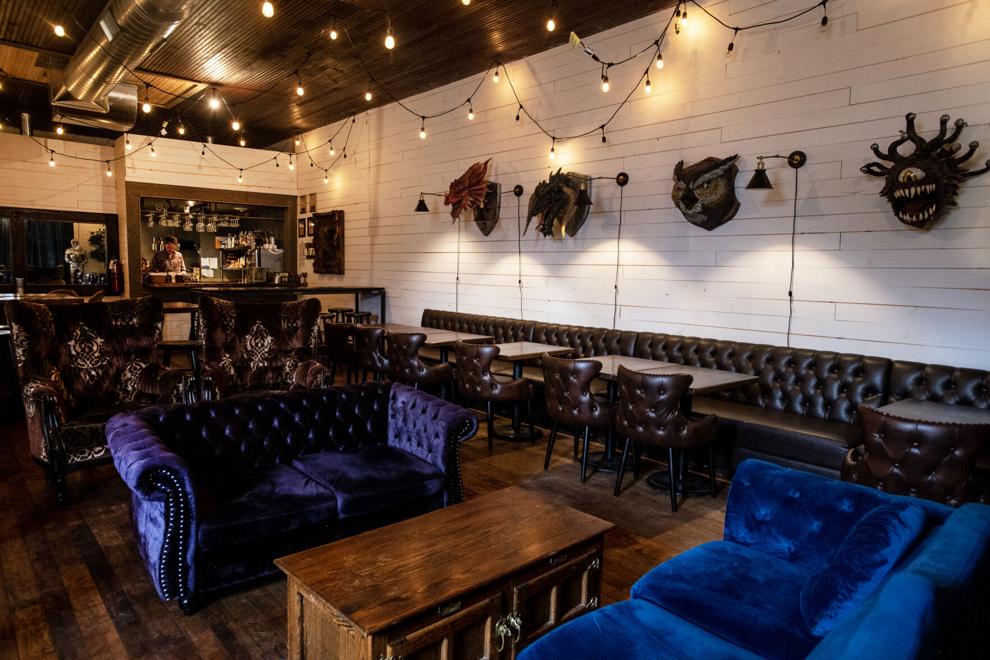 The storefront is completely open, as opposed to a façade that many speakeasies operate behind. In fact, it's one of the largest game stores in the state per revenue, Stepan said.
The store offers variations of board games, as well as stacks and stacks of cards for customizable games like Magic, The Gathering, Pokémon and Yu-Gi-Oh.
"We don't sell any video games. It's all board games or card games," he said. "Our focus is a lot of the longtail of games. So you can go to some of these big box stores and you can get Settlers of Catan or Ticket to Ride, maybe one or two versions. We have 13 versions of Catan, we have nine different versions of Ticket to Ride."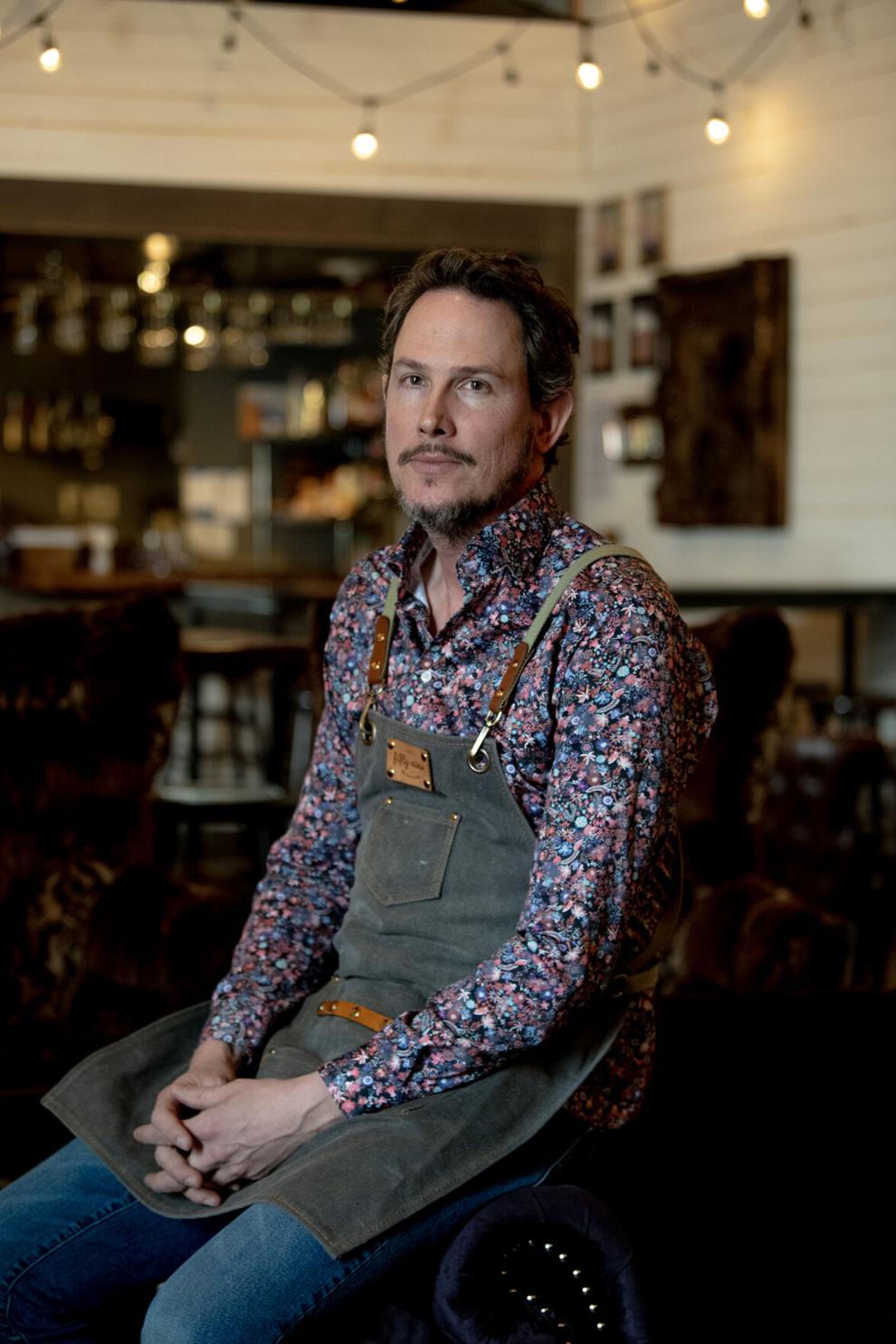 You can even try out some of the games in the back.
"One of the great things about the bar is that we have 200 board games back here that people can play," he said. "So people a lot of times get introduced to things that they've never seen before or heard of."
Outside of board games and cards, just as the store name implies, dice are a hot item, Stepan said. They sell everything from basic acrylic dice to custom metal dice.
"There's people that come back here, they play a game for the first time, and then they leave. And on their way out, they pick up a copy of it from the game store," he said.
As far as finding the hidden hangout behind the store, Stepan likes to keep the mystery alive. When it first opened, clientele grew by word of mouth.
"I think part of the fun of it is the elusiveness and having to find it out for yourself. So we kind of leave that up to them," he said. "It has made for some very slow, organic growth, because everybody loves a hidden bar, but nobody knows it exists."
Sometimes, people will see the bar, but not know how to access it.
"It's still pretty humorous, because you'll see them like peering through the window back here, like 'I know it's here. I just can't find out how to get in there.' So it's a little quest," he said.
The concept of a speakeasy-type space came to Stepan after becoming bored with crowded, loud bars.
"I combined these two things that I think not only I, but other people wanted," he said. "I kind of fell out of love with bars when I was past my 20s, and speakeasies helped me sort of get back into the idea of hanging out in a bar."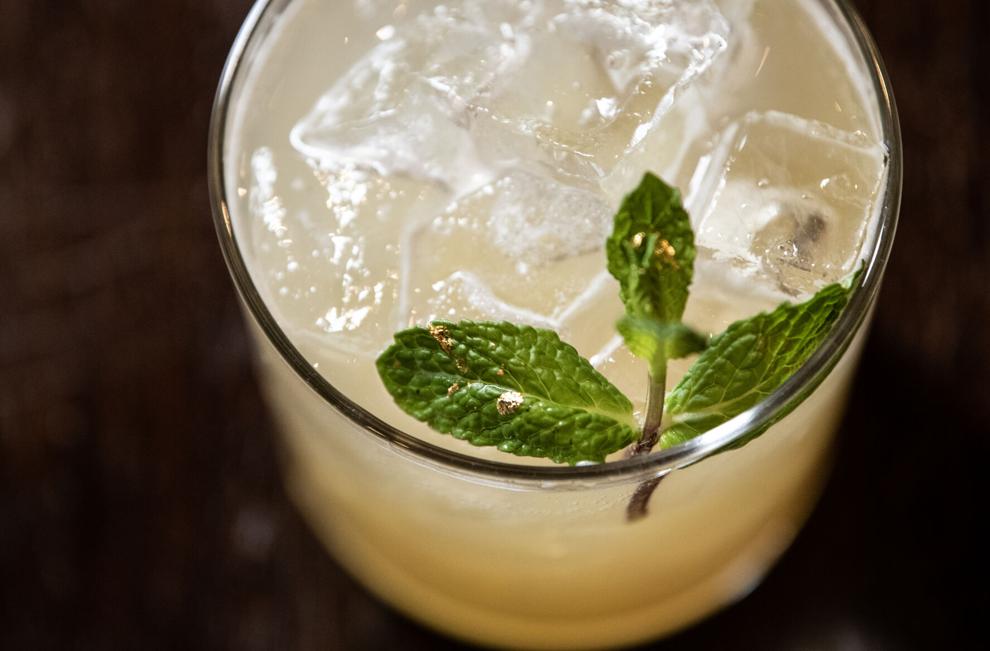 The space is open to people of all ages because its a restaurant, Stepan said, but does require those who are underage to be accompanied by an adult.
"I kind of joke a lot of the times when people will ask what the demographic is here, and I say there isn't one," he said.
The bar interior resembles a folk tavern, with mythical creature busts along the walls, warm lighting and comfortable velvet couches. It's all crafted intentionally, Stepan said.
"Everything there, the cocktails, the decorations, the interior decor, it was all very intentional, and beautiful and subtle and tasteful," he said.
The drink menu is made up of a handful of fantasy-themed cocktails, beer and wine, as well as a selection of mocktails. Take "The Saltire," for example, a drink named after the only Scottish superhero. Or the "Fifty-Niner," the bar's signature drink the comes with a gold flake — a nod to the 1859 gold miners who flocked to Old Colorado City. As for food, you can choose from charcuterie boards to paninis to fresh-baked pizzas.
However, it's not a full bar. In fact, you won't even find a shot glass here, Stepan joked.
"If you're only going to have one or two drinks, you want them to taste good. So, I find myself that this isn't really a watering hole," he said. "You won't find a shot glass here, not to say we haven't used espresso cups at times for celebrations."
The atmosphere can vary depending on the night, Stepan said. On weeknights, it's usually a bit quieter, while weekends can get louder.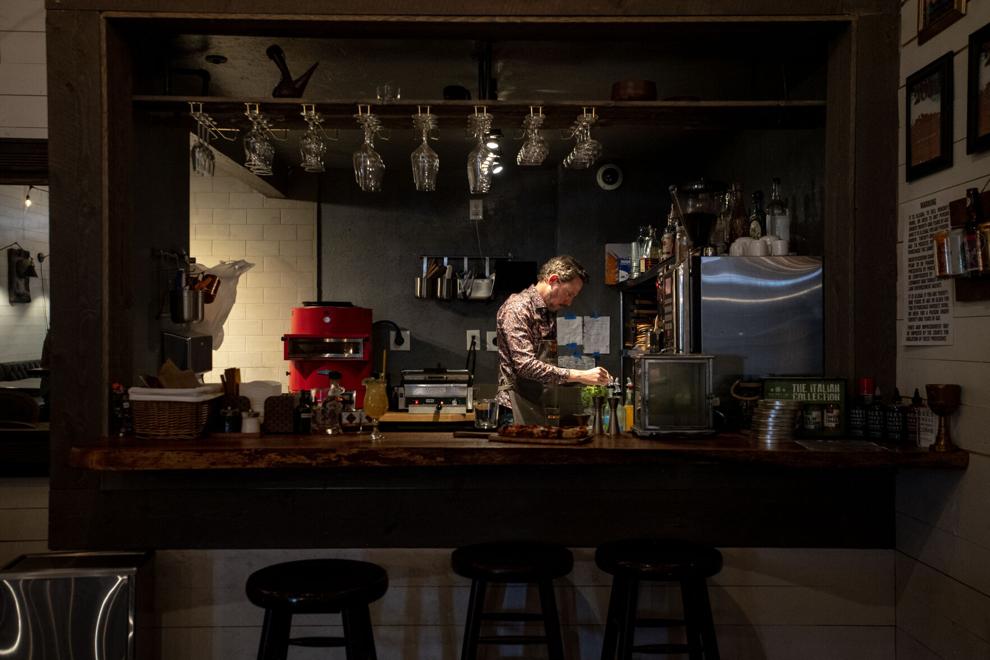 "It's an interesting sort of movement of volume in here, depending on what day you're in here," Stepan said. "The vibe here can go from like, the quietest place that you've ever been with people on dates, talking very quietly, playing games very quietly, to a group of like 14 people playing a party game screaming at each other."
When creating the Fifty-Niner, Stepan envisioned a place where you could bring a first date.
"We've had first dates, second dates, 400th dates, anniversaries, bachelor parties, bachelorette parties, so many celebrations, and it's really neat to see that sort of vision come to fruition," Stepan said.
But his main goal: create a space where you can enjoy the company of friends and play some games.
"There's a lot of thought put into someone being able to come here, put away their phone and get on a game with their friends, or just be able to hang out with people," he said.