An open-air beer garden has opened in downtown Colorado Springs. The Garden, 401 S. Nevada Ave., is the inspiration of Julie Nasser, who missed the beer gardens she loved when she lived in New Jersey.
"I think this is the first beer garden downtown," she said. "We have rotating local beer and wine, locally distilled spirits and signature cocktails."
The place seems to be an instant hit. On opening day May 26, a line of people waiting for a table quickly formed. The space is furnished with wooden community tables, seats at the bar and a few lounge areas with couches and armchairs. Menus, ordering and payments are paperless with a phone photo of a QR code. And the space is dog-friendly.
RELATED:
Let the good times roll: Longtime Colorado Springs eatery reopens at new location
Find our breweries in this year's Best of the Springs
Colorado Springs woman launches Black Girl Salsa
"Lush Farm to Fork food truck has a permanent place here," Nasser said. "Then we have another guest food truck that rotates weekly."
Edward Salazar, owner-chef of Lush, set the food bar high with the first menu coming from his mobile kitchen. Think sous vide lamb with Sawatch smoked gouda farro or fried pork belly in pork shank broth, with spring peas, Microvora farm oyster mushrooms and pea tendrils. The finishing touch is a sous vide poached egg. Other dishes were equally gourmet and sounded delicious.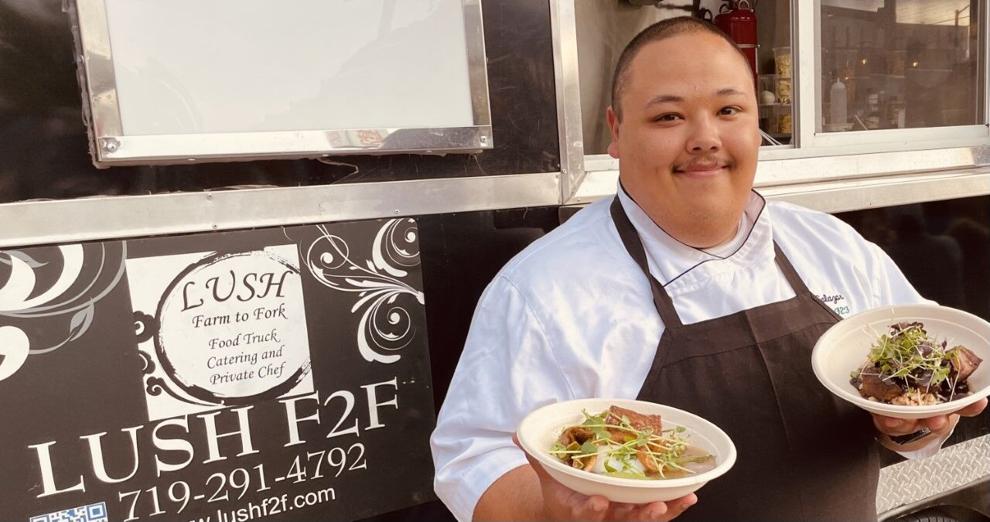 "We have yoga daily from 9:30 to 10:30 a.m.," Nasser said. "Our friends at Anya Yoga teach. Just bring a mat or use one of ours. Payment is a donation of what you want to or can pay. All donations go to the Anya instructors."
After working out, relax with a cup of joe.
"We are partnering with Loyal Coffee to offer nitro cold brew on draft and seasonal drip coffee every morning after yoga," she said.
Truck and bar hours are 11 a.m. to 11 p.m. daily. Details: 434-5738, facebook.com/thegardencos. ⁠