Keep a close eye on your pic-a-nic basket. Yogi Bear has a new home just north of Colorado Springs.
Jellystone Park in Larkspur, which opened on Memorial Day weekend after several years of construction, has been completely redeveloped during an extensive expansion that more than doubled the resort's original size. The most obvious improvement is a new 40,000-square-foot waterpark called Yogi Bear's WaterZone, which can be clearly seen from passersby while driving on I-25.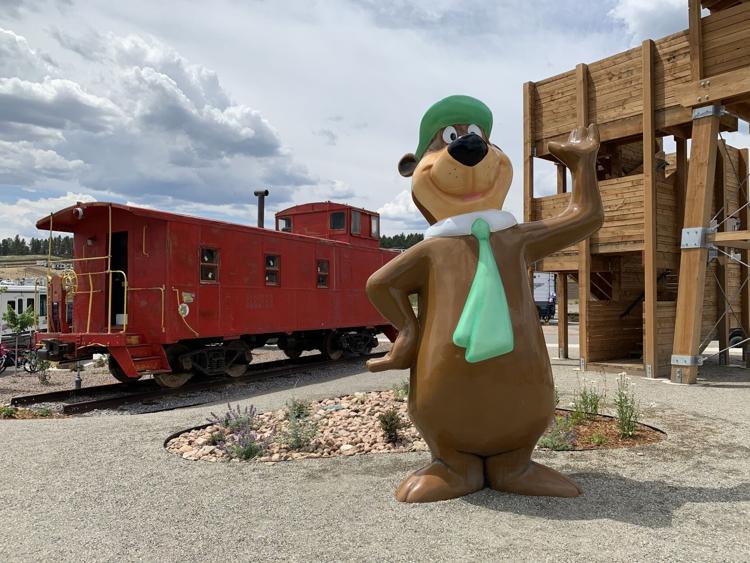 "The new Jellystone is really a premiere family destination," said general manager Eric Wood.
"With exciting entertainment, a variety of amenities and a range of lodging options, we are a one-stop shop where everyone in the family will be engaged and have fun."
Jellystone is designed as a family-friendly camping resort with a Yogi Bear theme. The park offers several types of lodging, from fully furnished cabins to facilities for tents and RVs.
On 100 acres sit 89 vacation rentals and 255 RV sites. Each RV site is 44 feet long and comes with its own full hookup. They also have picnic tables and propane fire pits.
There are three dining options on site, each offering something unique. Campfire Canteen is a full-service restaurant offering breakfast, lunch and dinner. Cartoon Cafe offers classic American favorites and the Pic-A-Nic Basket, in the waterpark, offers grab-and-go options. Due to COVID-19 restrictions, inside dining isn't available, but staff will deliver your food to wherever you're staying on the property.
When not swimming or eating, kids and adults can play miniature golf, check out the sports courts, visit the playground, hit the fitness center, try out mini bowling or work on arts and crafts.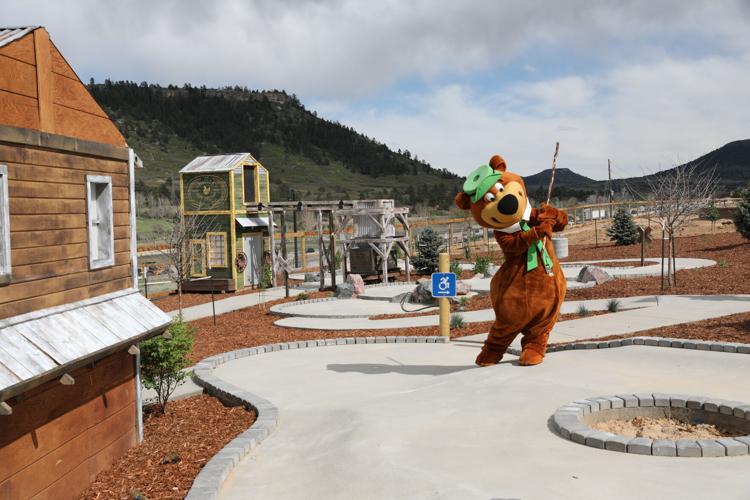 As you might expect, the Yogi Bear brand is all over Jellystone Park. When you enter, you might drive on Boo Boo Boulevard or Pic-A-Nic Parkway. Park cabins, which all have fire pits and, of course, picnic tables, are named after Ranger Smith and Cindy and Yogi Bear and are large enough to accommodate up to six people.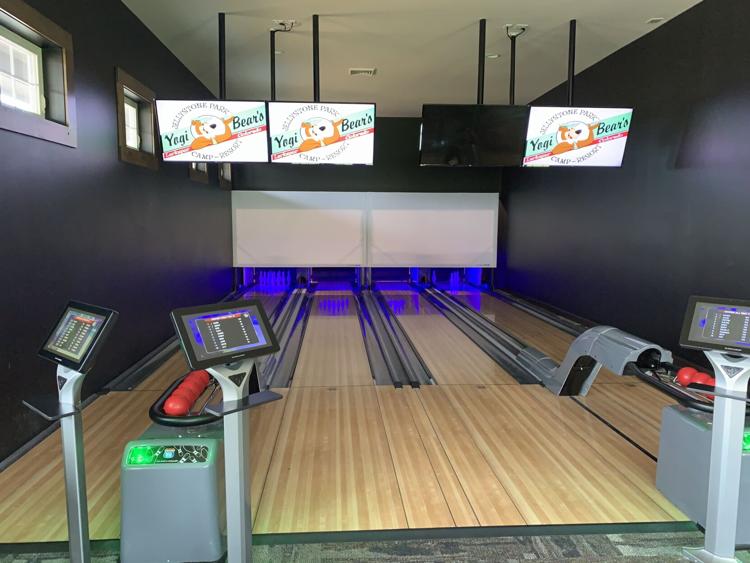 Sure to be a highlight for the kids is getting to meet Yogi and his friends. Yogi, Cindy, Boo Boo and Ranger Smith participate in live shows, raise and lower the flag each day and love to have their picture taken. Depending on the day, you might also get to do yoga with Yogi, go gem mining with Boo Boo, make s'mores with Yogi or have Cindy, Yogi or Boo Boo deliver doughnuts in the morning to your cabin or RV site.
With the coronavirus restricting travel and preventing many from making longterm plans, the park staff believe they have a lot to offer families looking for a break from the monotony of summer. Wood estimates that a large majority of the guests at the park are from Colorado.
"We're not located far off into the mountains, so this is an easy getaway," Wood said.
"You can get here quickly for a quick weekend, there are a number of amenities here and you're not going to run out of things to do. It's also a great place to come to if you're making short term vacation plans and want to get to a place quickly."
Jellystone Park at Larkspur will be open until Oct. 18. Visit JellystoneLarkspur.com or call 844-665-1570 for information or to make a reservation.