For years, Wooglin's Deli & Café was like an extension of Colorado College, even though, officially, it wasn't.
In its current suburban location, I saw nobody with a textbook. But while the address and vibe have changed, the menu is much the same: sandwiches, salads, soups, quesadillas, quiche, hand-pressed hamburgers, an array of desserts and more. Differences include a larger outdoor dining area and a bright interior.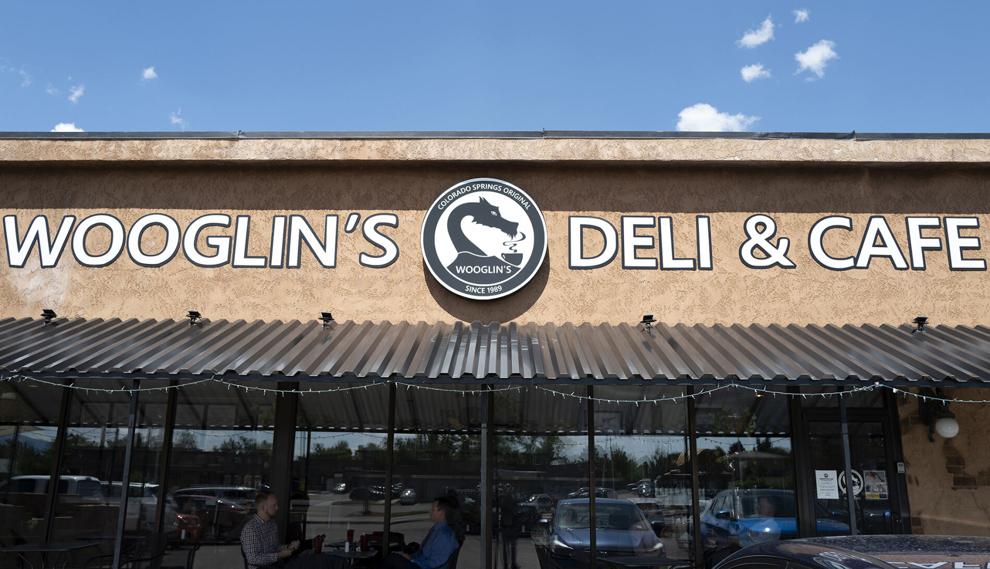 According to the very friendly person taking orders at the counter and handing out numbers (still the same routine), there's now a larger kitchen to accommodate more baking. All of the baked goods, including breads, are made in house.
Midday in the middle of the week, the line was almost out the door. The counter person was not daunted. She patiently answered questions — including mine — without making anyone feel rushed even as the line continued to grow.
Given the number ahead of us, I expected our food to be a long time coming to the table. The wait was less than the time standing in line.
Wooglin's quiche ($11.79) has long been a cafe hallmark. For breakfast it comes with home-style potatoes; at lunch it's served with a choice of soup or salad.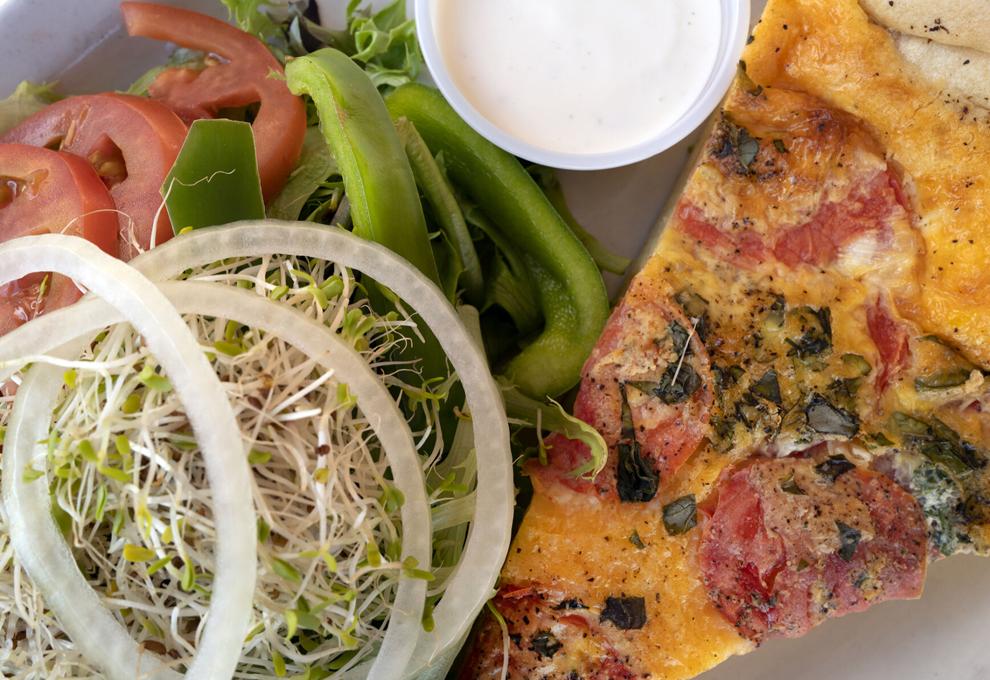 This is no dainty piece of egg pie. The flavor of the day was tomato and basil. Caramelized cheddar cheese blanketed the top of the thick slice. I enjoyed the airy filling with sliced tomatoes but wanted a little more basil. As quiches go, it has a lot of eye appeal thanks to its size and golden ring of crust. However, the rim was brittle and, disappointingly, not flaky.
The side salad is a meal in itself. It's mixed greens with baby carrots, snap peas, tomatoes, other colorful veggies and sprouts.
Sandwiches are popular. The variety is impressive — and don't forget those homemade breads. These include walnut wheat, French, rye and white. The hamburger buns are also made in house. Sandwich choices range from turkey club to grilled Reuben, from chicken salad to French dip and much more. There is also a "build-your-own-sandwich" alternative. Wraps and bagel melts round out the possibilities.
The bagel tuna melt ($9.99) is just what you'd expect: a toasted bagel piled high with house-made tuna salad and topped with tomato slices and melted cheddar. It's served with chips, potato salad or vegetables with ranch dressing.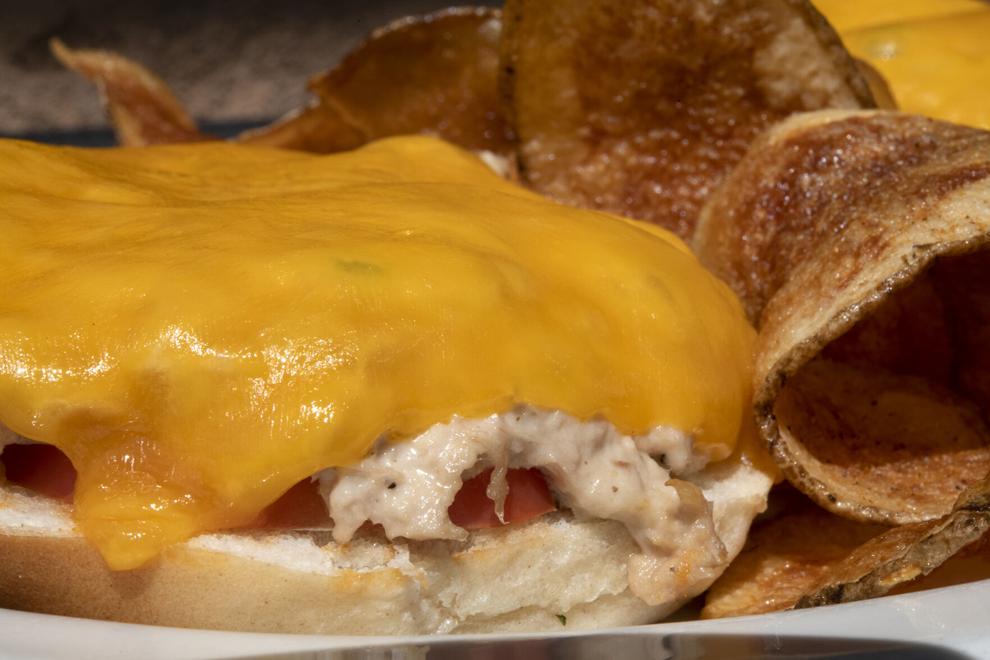 We passed on the sides, opting for a bowl of potato cheddar soup ($3). Instead, we were served cream of mushroom. We could have returned it, as I'm confident things would have been made right, but we ended up eating some of it anyway. For potato soup it was a bust, but as the 'shroom variety it was creamy and earthy.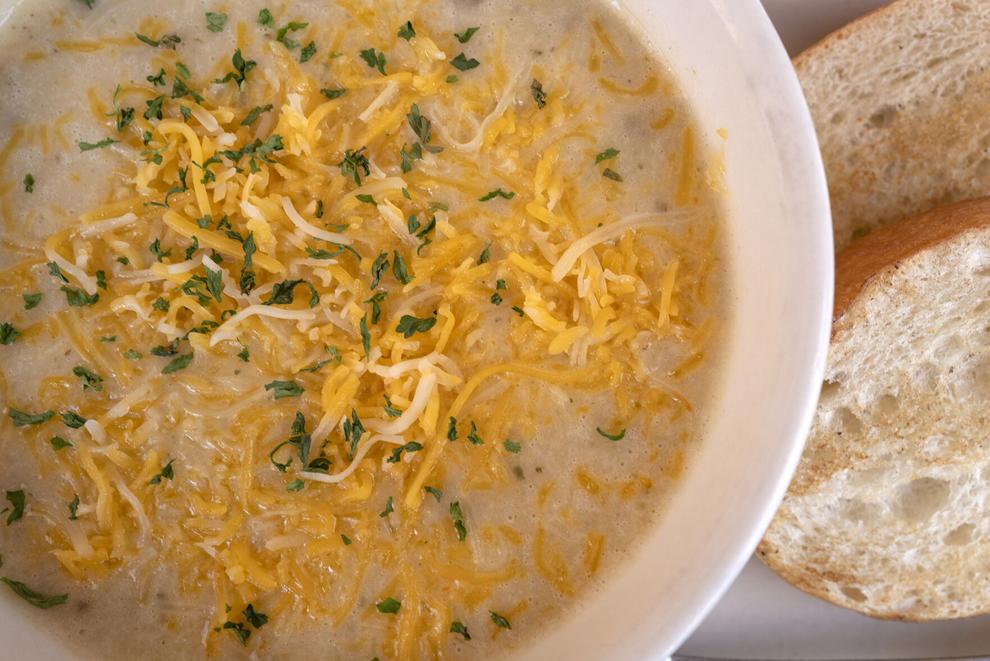 The baked goods were too tempting to ignore, so I decided on a lemon bar ($3.50). This was thinner than I'm used to, but with just the right amount of tartness to keep it from being overly- sweet.
Wooglin's has been around since 1989 and in its current spot for more than two years. Its following was never limited to CC, as confirmed by its new location.
Wooglin's Deli & Cafe
Description: Casual, friendly deli
Location: 4750 Barnes Road
Contact: 719-578-9443; wooglinsdeli.com
Prices: $7.99 to $11.79
Hours: 7 a.m.-8 p.m. Tuesday through Saturday; 8 a.m.-3 p.m. Sunday (closed Monday)
Details: Credit cards accepted. Alcohol. Wi-Fi. Outdoor seating.
Favorite dishes: Tomato quiche, house salad, baked goods
Other: Gluten-free and vegan options available.