Black Forest Bistro is a cross between a diner and a fine dining restaurant. It shouldn't make sense, but it does.
For those making the trek to the bistro, there are a few things to be prepared for. It's only open Thursday, Friday and Saturday. It's noisy. Entrees are not cheap.
And the food is worth all the above.
The bistro is rustic: stone fireplace, knotty-wood paneling and Mason jar water glasses. This isn't exactly the decor that comes to mind when thinking about a bistro, but the emphasis here is on the food. Sure, the ambiance is cozy and the service is friendly, but don't expect fine bone china and a new set of flatware between courses. Otherwise, you'll be disappointed. The entrees, on the other hand, exceed expectations, so enjoy.
Because Black Forest Bistro is only open three evenings a week, reservations are recommended. If the weather cooperates, consider dining al fresco. It could be quieter, or you might have to contend with traffic sounds from Shoup Road near Black Forest Road. Inside, it's lively. Music was barely noticeable in the bar and conversations at tables, ours at least, required speaking louder than usual indoor voices. It was loud, but everyone appeared to be happy, which says a lot.
The menu is not extensive, but it is varied: seafood, pasta, chicken, pork chops, a lamb special and Korean sticky street noodles with bulgogi steak ($21). This is identified as the bistro's "Food Network's Award-Winning Bulgogi Steak." Although it seems out of place, this is something not to miss.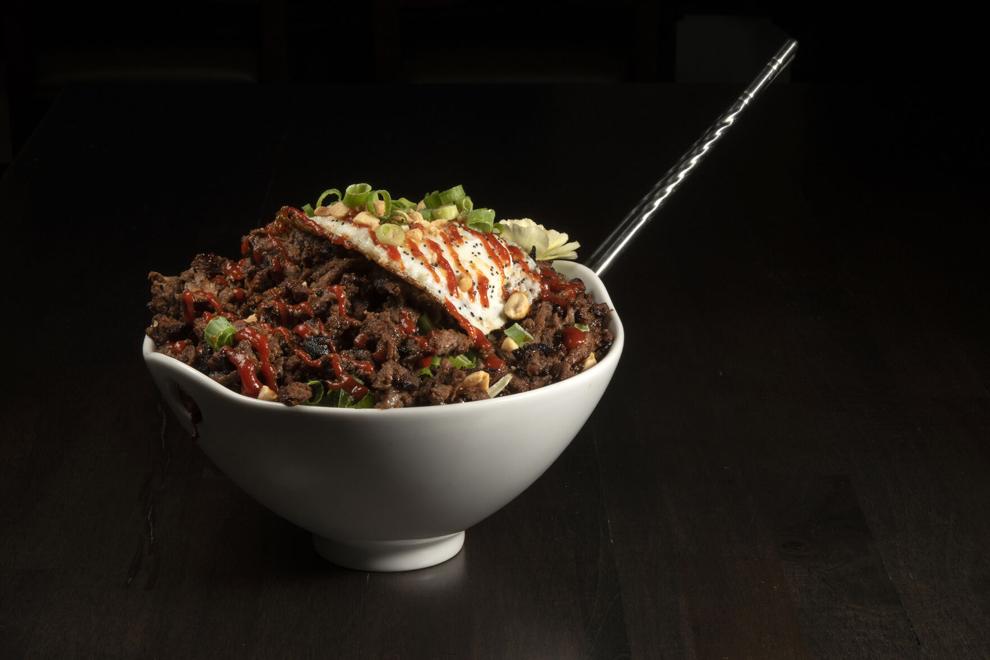 A generous serving of thinly sliced tender pieces of marinated beef is topped with a fried egg drizzled with Sriracha sauce. This covers a bowl filled with rice noodles, sliced cabbage, diced green onions and peanuts sprinkled throughout. The different textures further enhance the dish. The soy sauce-based marinade provides salty and sweet characteristics. Rest assured the meat-to-noodle-ratio is impressive. It's not simply a few pieces of meat on an overabundance of noodles.
The miso-glazed mahi mahi ($28) is colorful. thanks to the sweet mango chutney topped with a nasturtium flower and asparagus spears. It, too, is served over sticky street rice noodles. The flakey mild fish and mango (a fruit that to me always suggests a combination of pineapple, orange and peach in a single bite) should also be a contender for some kind of cooking award.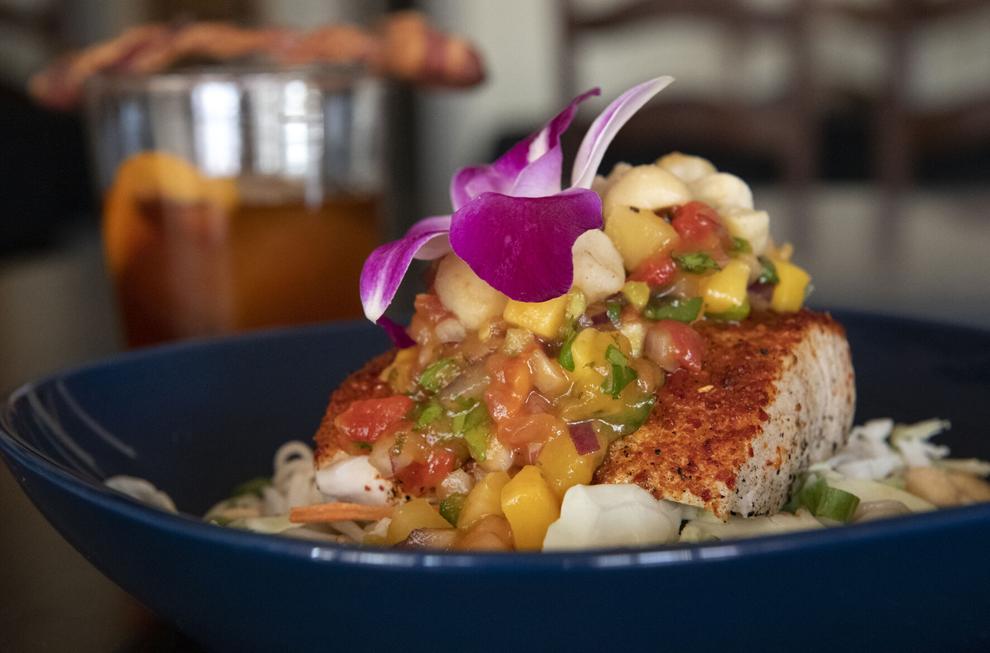 Less visually appealing, but just as exquisite in flavor is the lobster ravioli ($30). Round, coaster-size pillows of pasta are stuffed with lobster pieces and bathed in rich, creamy, slightly sweet lobster bisque. The only thing missing was hard-crusted bread to soak up the sauce. I didn't want to leave any of it.
Nightly specials are featured, and a handful of starters are on the menu. Except for the ravioli, our orders were beautifully plated, although technically everything came in a bowl. Each serving was more than ample, and we savored every bite. This meant, unfortunately, we did not save room for dessert.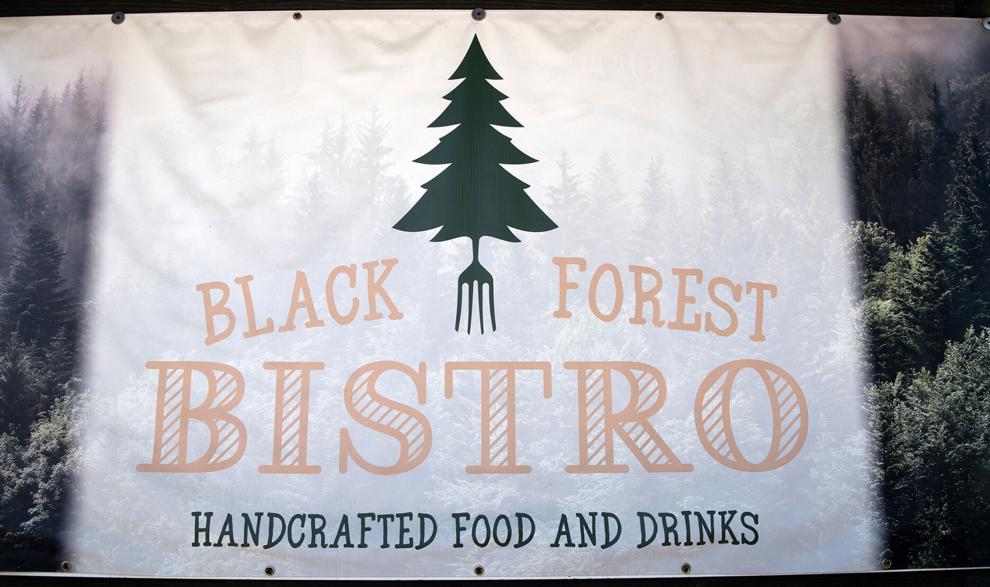 Black Forest Bistro
Description: Upscale dining in a rustic setting
Location: 6750 Shoup Road
Contact: 459-7884; blackforestbistro.com
Prices: $21 to $40
Hours: 5 to 8 p.m. Thursday, Friday and Saturday
Details: Credit cards accepted. Full bar. Outdoor seating. Wi-Fi. Reservations recommended.
Favorite dishes: Korean bulgogi steak with sticky street noodles
Other: Gluten-free options available