The only things missing from Motif Jazz Cafe are an exterior staircase to a basement and a bouncer peering through a peephole to determine who gets in. Motif is more jazz bar than speakeasy, more restaurant than pub. In short, it's a fun place to catch live jazz in a comfortable space with exceptional food.
The menu, which changes frequently, reflects the talent of a chef who isn't afraid to show creativity and take risks. One month might feature traditional bar fare such as bison sliders or comfort food such as macaroni and cheese. My recent visit highlighted south of the border flavors, some more subtle than others.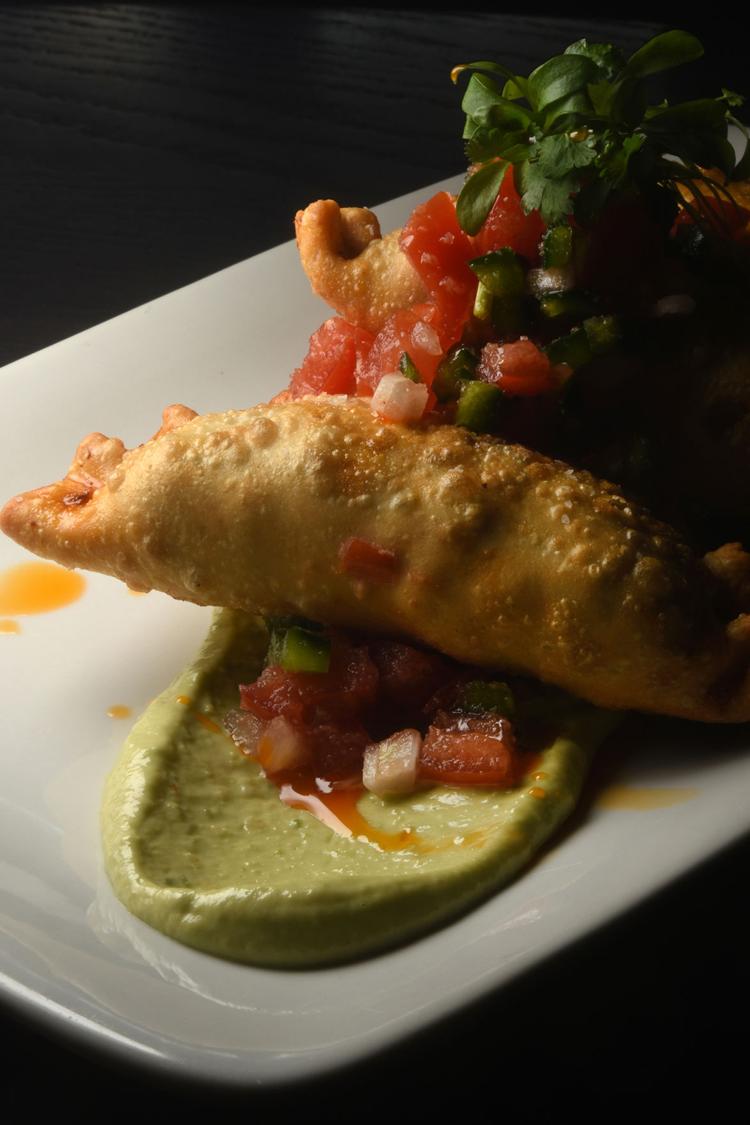 We began with an order of smoked chicken empanadas ($15). Four halves of baked turnovers filled with chicken, black beans and corn were plated with pico de gallo and avocado cream. Golden, flaky crust provided the perfect host for the hearty stuffing. This could be a stand-alone meal for one, but it's easy to share as a "prelude," or appetizer.
A friend at a nearby table ordered the poached shrimp, also a prelude ($17). Swimming in a lime and crab nage, or broth, served with roasted tomatoes, chile oil and micro cilantro, the dish was proclaimed excellent. Her only criticism was the lack of bread to sop up the juices or, at least, a spoon so as not to miss a drop. From my vantage point, the rock shrimp looked like scallops. And based on her reaction, I'm sorry manners prevailed; I didn't lean over to sample for myself.
The number of preludes, at five, is one more than the available entrees. We ordered two of the four: arroz con pollo ($17) and anchote salmon ($22). The salmon shared the plate with kabocha squash, which looks a lot like the butternut variety but is slightly sweeter. Nonetheless, the well-seasoned salmon was cooked to perfection and sat on a bed of nutty red quinoa. The same lime and crab nage was used in this dish but not to the extent that the food was awash in liquid. Even though it's good to share, this was the entrée I wish I had had all to myself.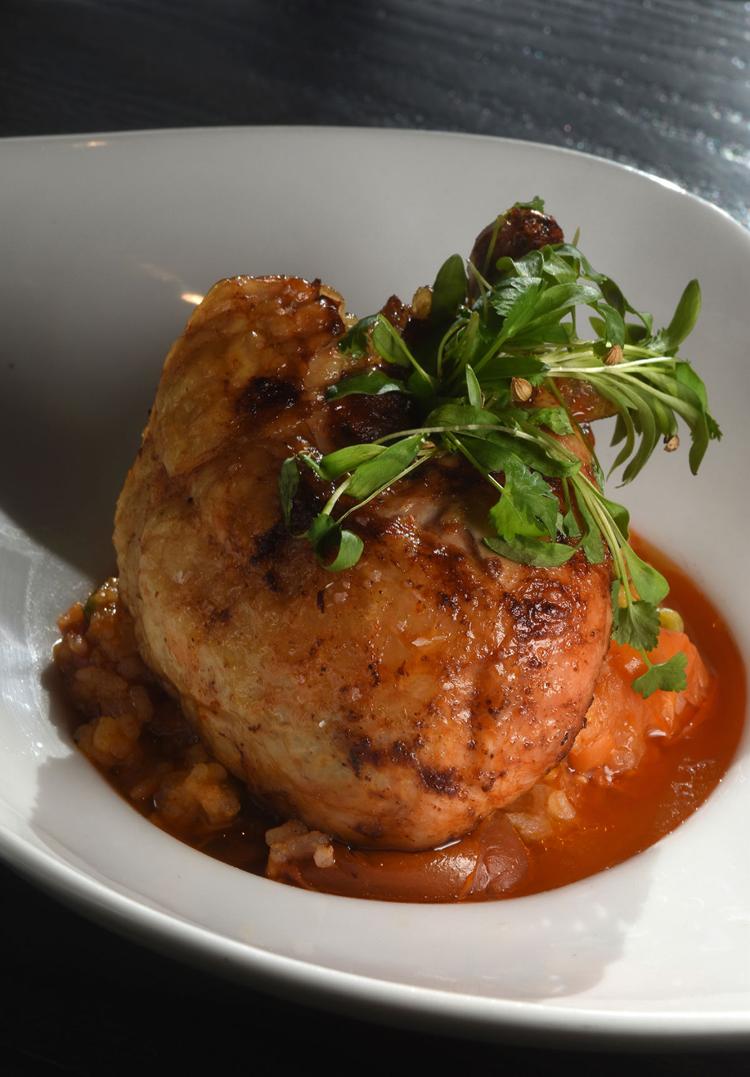 Conversely, the arroz con pollo was easy to divvy up. The roasted chicken was juicy with a small amount of crispy skin to add further flavor and texture. The rice, however, was over-spiced. The menu, if read carefully, provided plenty of clues regarding the degree of potency: "Fire-roasted chili tomato water … smoked chili rice." The chicken literally paled in comparison. The stewed tomatoes did help tone down the piquancy of the rice, just not quite enough.
The food, live music and imaginative drinks from the bar all contribute to the overall ambiance and Motif's appeal. It helps that the acoustics lend themselves to maintaining conversations while listening to the band. Purists might be appalled by the pear-infused bourbon with a not-too-sweet house-made pecan syrup, but kudos to the mixologist who crafted this Old-Fashioned ($13).
There is no cover charge, but there is a $13 minimum per person. Motif is only open three nights a week. Reservations are recommended as tables do not turn over much, particularly if the musical group has a following. I'll be at Motif as a food groupie.