You can't turn on country radio without hearing songs about girls breaking hearts or girls knockin' boots.
But you might hear 10 (or more) songs in a row about women before you hear one by a woman.
The tense conversation around this reality — women not getting equal play on mainstream country radio — has picked up steam in recent months, as top female artists such as Maren Morris have called out the country music establishment.
When her single, appropriately titled "Girl," reached No. 1 on Billboard's country airplay chart in July, it had been 17 months since the last woman, Kelsea Ballerini, claimed that spot.
In radio's Top 50 for the week of Aug. 19, as compiled by industry newsletter Country Aircheck, only nine songs were from women or female-fronted bands. Two made the Top 10, including Carrie Underwood's "Southbound" and Runaway June's "I Can Buy My Own Drinks."
Morris isn't having it, saying in one interview, "There are a lot of gatekeepers that just do not give the time of day to a new female artist that they would do to a new male artist."
She has used her voice, currently one of the genre's loudest, to make sure up-and-coming female artists aren't ignored. One example is newcomer Tenille Townes, who has already been around Nashville long enough to see the lack of female representation.
"It's definitely a real thing," Townes says. "To be honest, it's incredibly motivating to me to work hard to be the best I can be."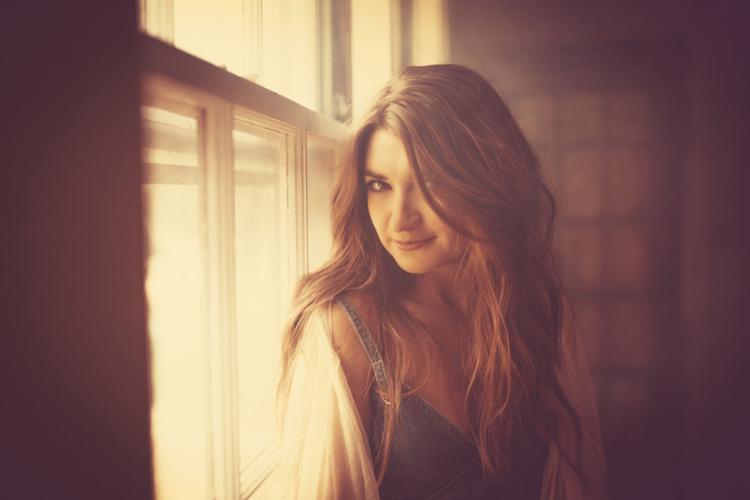 From one guy to the next guy
Country radio hasn't always been this male dominated, but it had been right before Deana Carter released her 1996 album titled "Did I Shave My Legs For This," which included the now classic hit "Strawberry Wine."
It remains one of the best-selling albums of all time from a female country artist. It was also groundbreaking. Carter co-produced the record, which was unheard of for a female artist at the time.
"Some of my singles from that record are still getting play, 20 years later," Carter said.
She's thankful for the legacy of her songs. But the fact they are still being played on the radio also makes this true: "I'm one of the few women that's still getting some airplay."
Townes and Carter talked to The Gazette ahead of next weekend's Seven Peaks Music Festival in Buena Vista. Morris is also on the lineup.
Carter's beloved genre has changed since the '90s. She said she doesn't care for much of today's popular country music, often called "bro country" and identified by lyrics about driving trucks and drinking beer.
"I honestly took some time away from listening to the radio, because it was the same old thing," she said. "I couldn't tell one guy from the next guy from the next guy from the next guy."
While she's looking to hear more female voices, she's also looking to hear more songs inspired by what's actually happening in the world today. "What I think they're missing out on is real artistry across the board and real songs," she said. "The labels are just churning out the same cookie cutter sound over and over."
The newer songs she has heard by women tend not to be so cookie cutter.
"The girls are making a lot more art, in my opinion," Carter says. "That's what is going to pay off."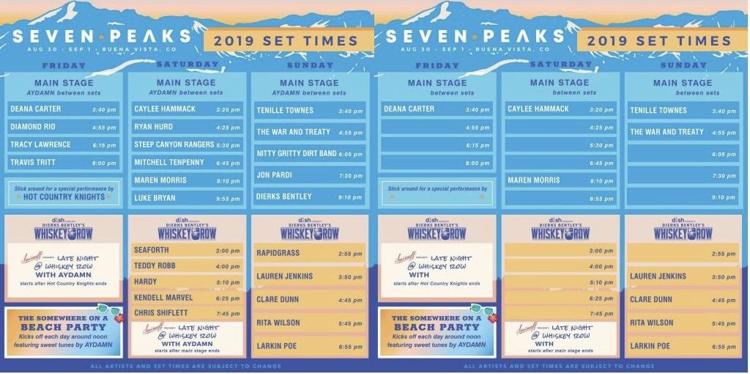 Encouraging each other
Like Morris and Carter, Townes offers an alternative to bro country via songs such as "Somebody's Daughter," which the singer wrote after seeing a homeless woman standing near a stoplight in Nashville. Townes couldn't look away.
"It was one of those moments where you wonder what happened to her, what her name is and what her story is and what kind of things happened to bring us together at that intersection that day," she says. "That's how I like to write, from an observant perspective."
The song has been streamed more than 10 million times on Spotify, and Townes recently got together with Americana powerhouse Brandi Carlile to record a version of "Somebody's Daughter." Their collaboration was part of Cracker Barrel Old Country Store's "Five Decades, One Voice" series, aimed at lifting up women in country music. The two also covered "Delta Dawn" with Tanya Tucker.
"I was losing my mind," Townes said of sharing a room with her idols. "Brandi is such an encourager. She's got a way of making you feel like you're doing the right thing."
That sort of encouragement isn't coming from all directions. For over two years, the social media account Book More Women — its name acting as a call to action — has shared photos of what some of the biggest festival lineups would look like without male performers. Spoiler alert: Many lineups would be nearly empty.
Together, the posts make this point: Festival organizers are by and large booking way more male acts than female acts. Headliners are usually male.
The upcoming Seven Peaks Music Festival, curated by Dierks Bentley and Live Nation, doesn't stack up based on Book More Women's standards. Of the 27 acts on the lineup, only nine are female.
To fight that course, Morris has exclusively brought female openers such as Townes on her worldwide "Girl" tour, telling Harper's Bazaar: "If radio is not going to play these girls, then I'm going to bring them out on the road with me."
"I really feel like she's such a great leader in this season we're in," Townes says of the "My Church" singer. "I feel really excited about this sisterhood of amazing artists that are coming up right now and the way they're putting out their music out and lifting up their voices."
Carter and Townes aren't sure how to change what the radio plays or who is booked at festivals. They're hopeful that change is coming.
"There is some really cool, different music coming out of this" Carter said, referencing names such as Carlile and Kacey Musgraves and Lucie Silvas. "That always happens when things get stale. I think we're going to see it cycle back.
"We have to keep encouraging artists that are really artists so they don't give up," she added. "And that's guys or girls."
They know that simply making good music will play a part. "More than anything, the focus should be on making killer music and doing a killer show," Carter said. "The best revenge is to go out and play amazing."
'Shania, can I sing with you?'
When Townes was growing up in Canada, she fell in love with country music by listening to the radio in the backseat of her mother's car.
Back then, there were plenty of female voices and Townes looked up to each one.
"That's what lit a fire in me," she said. "I thought, 'That could be me.'"
She worries about today's young girls not hearing themselves in songs on the radio.
When she was 9, Townes went to a Shania Twain concert and brought along a handmade sign, decorated with glitter, reading, "Shania, can I sing with you?"
Late in the show, Twain reached out and pulled Townes up on stage.
She remembers thinking, "Is this real life? Because if it is, this is what I want to do."
That was the first time a female country star lifted her up. Now, several of her role models are telling her to keep going.
Townes isn't headlining arenas yet. If she ever does, she says she'll pull a little girl up on stage. And they'll sing a song together.