Debi Candelora spends a lot of her days hiking. Or, as she likes to say, trancing around the woods.
She usually has a mission. She's hunting for things other people might trip over, ignore or pick up to make a fire: pieces of wood.
She's looking, or "shopping," she might say, for unusual pieces to transform into sculptures.
"It's not every stick you come across," Candelora said. "But once you know what you're looking for, they jump out at you."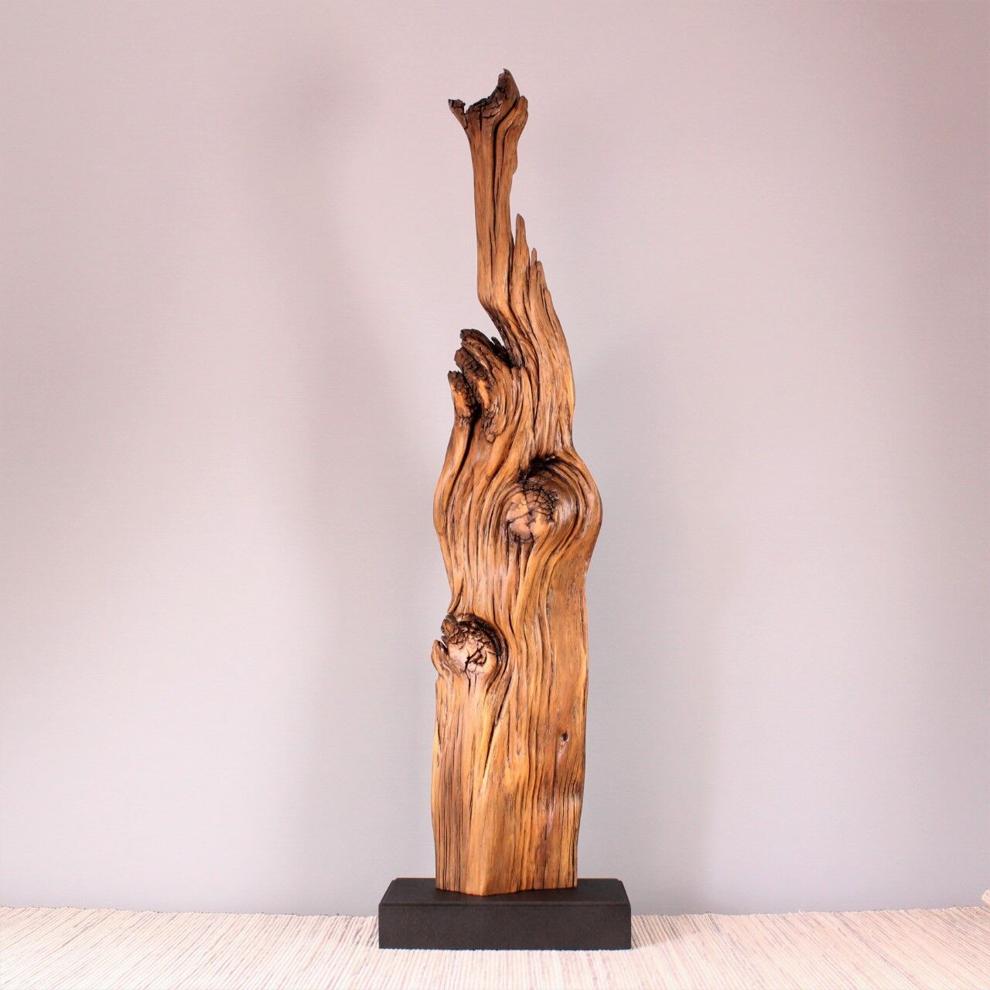 It's the kind of life Candelora, who is 66, dreamed of having as a little girl when she first visited Colorado.
"The mountains looked like the most dramatic thing in the world," she said. "That's when I decided this is where I wanted to live. It just took me a while to get here.
Candelora and her husband made the move 12 years ago from New Jersey.
"One day, I said, 'I'm retired and the kids are gone. Let's go,' " she said. "Finally it was time to be selfish and get out here."
They settled on a house in Bellevue, where they have 13 acres in the foothills and a paved road into town.
"We have the best of both worlds," Candelora says. The land around her house has been plenty inspiring. It's where she takes long walks or rides her horses. It's where she started taking pictures of pieces of wood that stuck out to her. She has boxes of the pictures.
Then Candelora started wondering if she could turn the scraps into sculptures, like she'd taught herself to do with clay.
Sculpting came into Candelora's life as a silver lining. She was diagnosed with Lyme disease, which required her to retire early — at the age of 35 — from her engineering job with AT&T. It also gave her symptoms that change from day to day. On the days that Candelora struggled to do basic math, which was especially frustrating for the engineer, she decided to try making things with her hands.
"I owe all my sculpting to Lyme disease," she said. "I was never artistic before. It's like that side of my brain just opened up."
Here, she's taken that even further. She started Colorado Forest Sculpture (bluehorsesculpture.com), selling a range of her mounted pieces. They range from $40 to more than $1,000.
For each sculpture sold, she plants a tree.
With each sculpture, Candelora seems to make the found objects shine. Some show intricate pieces of wood that look almost like ocean waves frozen into place. Some show off the texture of wood that's been left to rot. Her motto is to "let nature speak."
"I think people like them because you bring a little bit of the outdoors indoors," she said.
After Candelora brings home as many pieces as she can carry, the wood gets cleaned up and ready to be trimmed and shaped. Using chisels, knives and sandpaper, Candelora transforms the wood.
"When I get started, I don't have any clue what I'm doing," she said. "It's like the wood is telling me what to do."
The work reminds her of being outside, among the pine trees and listening to the wind. "When I see the mountains, I just feel love," she said. "I feel the same way about wood."
On days when her symptoms are worse than others, she goes outside anyway.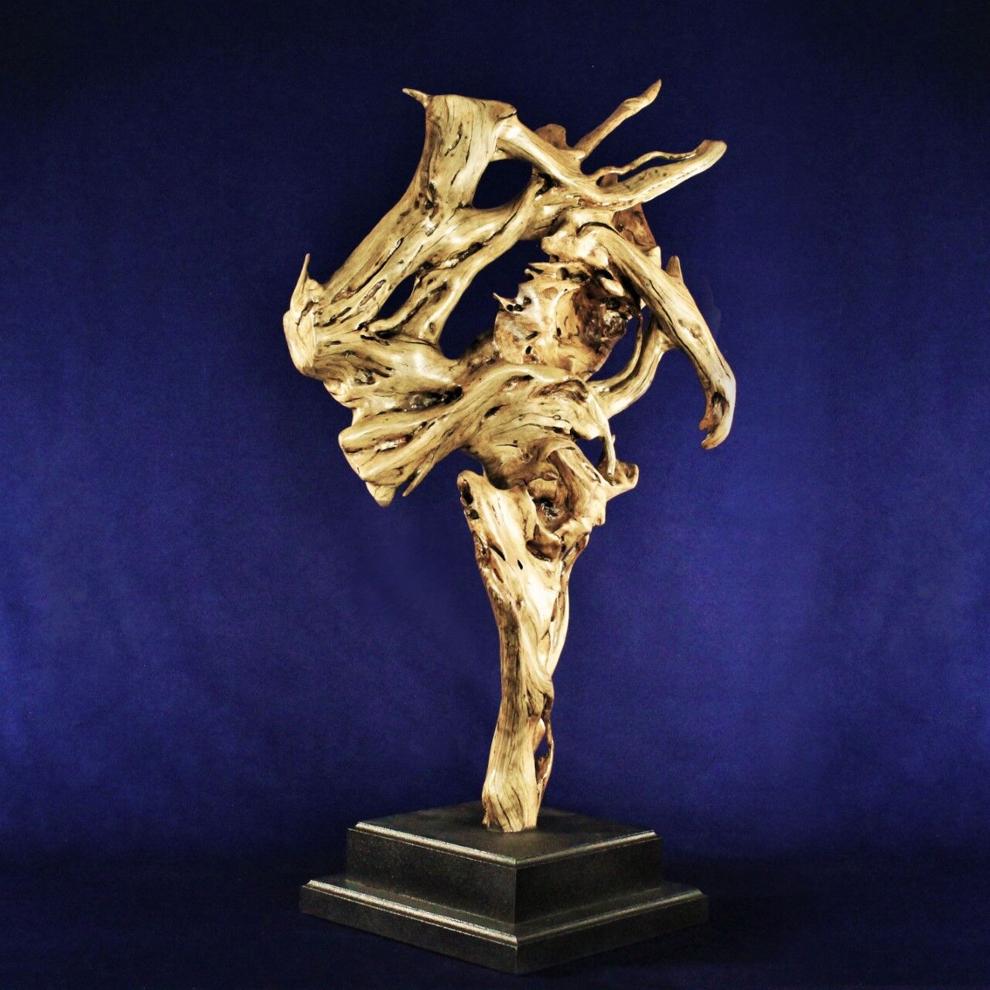 "When I'm not feeling well, it makes me feel better to go outside," she said. "It's a feeling of peace. It's like, for a little while, everything is OK and the world is a great place."
And whether she's really looking, a piece of wood or two usually catches her eye. It's probably a piece of wood someone else would walk right by.
"That's part of what I want to do," she said. "I hope people who see my stuff will see more of the beauty that's out there."