Solsage Food Truck is the place to shop for foodie holiday baskets. Co-owner and chef Nick Yatsko with co-owner Bria Naylor focus on homemade sausages. And they are all about partnering with other small local food companies to create their foodie gift boxes.
"We want to be local and sustainable," Naylor said, "We buy most of our meat from Ranch Foods Direct. We also recently started using Colonel Mustard's mustard as well as getting cheese from Springside Cheese Shop."
There are three gift boxes available: Gourmet Charcuterie meat and cheese with mustard ($49.99), Summer Sausage Variety ($39.99) and Summer Sausage four-pack ($33.99). Their four summer sausage flavors from which to select are original, green chile & cheddar, hot chile and cheddar. Single 1-pound logs, not in a gift box, cost $8.99.
Pick up at their commissary kitchen, 6628 Delmonico Drive, 8 to 10 a.m. Sundays, 3 to 6 p.m. Mondays and Tuesdays. Details: 719-301-9401, solsagefoodtruck.com/shop.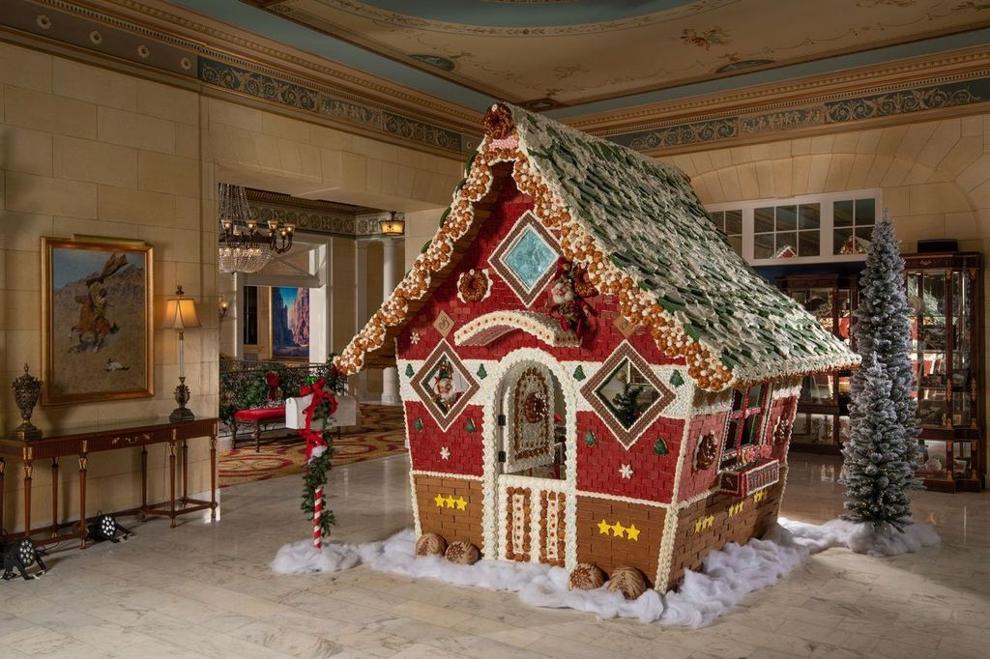 Home sweet home
The Broadmoor, 1 Lake Ave., has this year's gingerbread creation on display in the resort's main building mezzanine after 4 p.m. Fridays through Sundays, which will be there for all to enjoy through New Year's Day.
This year David Patterson, executive pastry chef, and his crew built an almost life-size Gingerbread Chateau. It's roughly 10 feet tall, 12 feet wide and 8 feet deep. It took 10 pastry chefs about 288 hours to complete the construction.
"The pastry team begins the production of the gingerbread baked goods and chocolate for the display in early November and take turns working on it in shifts," Patterson said in a press release.
Viewing the Gingerbread Chateau may inspire you to create your own sweet house. That's where Lazy Dog Eat, Drink, 7605 N. Academy Blvd., can help. They are continuing their partnership with Habitat for Humanity. When you buy the restaurant's gingerbread house kits, 100% of the proceeds go to building homes for families in our communities.
Cost is $6.95 at the restaurant or online while supply lasts. Visit tinyurl.com/2p9x683x.
Soul sister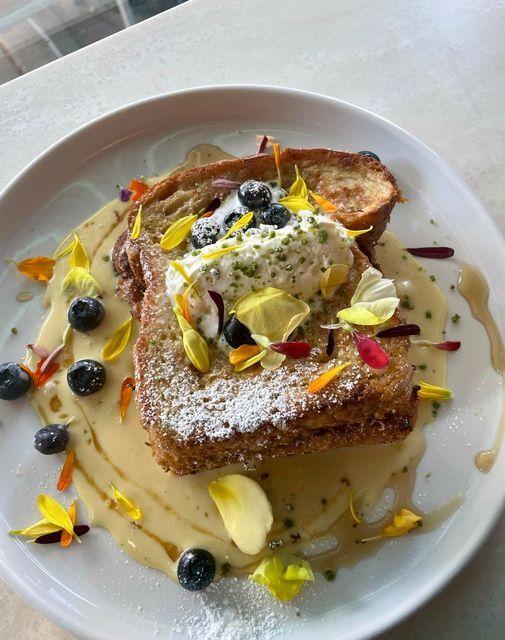 Jax Fish House & Oyster Bar, 11 S. Tejon St., is offering its Soul Brunch, 10 a.m. to 2 p.m. Saturdays and Sundays. You'll be treated to soul tunes while lingering over a delicious meal. Think lobster deviled eggs, key lime French toast and three kinds of eggs Benedicts, from crab cake to squash & kale — plus the famous full Jax raw bar.
Don't forget the bloody marys. Here you can find choose-your-own-adventure mimosas and bloody marys, as well as Irish coffee and other cocktails. Details: 719-357-4554, tinyurl.com/ycxnbteu.
Santa does fondue
The Melting Pot, 30 E. Pikes Peak Ave., will have its Fondue with Santa from noon to 9 p.m. Saturday. Santa will be there to meet and greet children, hand out gifts and pose for pictures.
For each parent who orders a $39 fondue, you will get one complimentary kid meal per parent. The eatery will be open through December at noon to 9 p.m. daily. Walk-ins welcome. Details: (719) 385-0300, tinyurl.com/y2spa5nf.
Sweet treats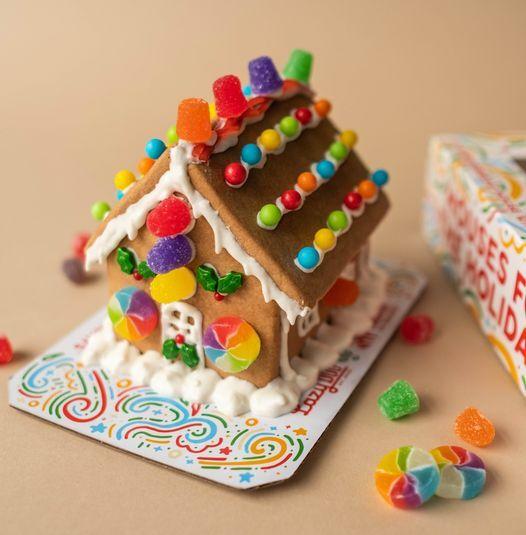 Sweet Addict Bakery has opened a second location at 5928 Stetson Hills Blvd.; hours are 9 a.m. to 5 p.m. Wednesdays through Sundays.
Find holiday goodies here or at the other location at 2609 W. Colorado Ave., (7 a.m. to 4 p.m. Mondays through Fridays, 9 a.m. to 5 p.m. Saturdays and Sundays).
Owner Deidre Peak also operates Crafted Colorado, located downtown at 327 N. Tejon St.
For more information, visit sweetaddictbakery.com.
Contact the writer: 636-0271