Nissa Wecks and her husband, Mike Buth, opened Moxie — Fresh Kitchen and Craft Cocktails in January 2018. Thirteen months later, the eatery focused on plant-based foods and drinks is set to close.
The business at 925 S. 8th St. instead will become a second location for Ola Juice Bar.
"We are closing Moxie at the end of February and converting it to another outlet for Ola," Wecks said. "We will reopen in mid-March as a new Ola with the same foundation as the original juice bar."
Wecks is encouraging customers with gift cards for Moxie to make an effort to use the cards this month.
"We want to honor all the gift cards for our 8th Street location," she said. "The two business have different point-of-sale software, and the Ola system may not honor the Moxie cards. It would be best if customers use cards in February."
Moxie hours are 11 a.m. to 9 p.m. Tuesdays through Thursdays, 11 a.m. to 10 p.m. Fridays and Saturdays, and 11 a.m. to 9 p.m. Sundays. Details: 465-3595, livemoxie.co.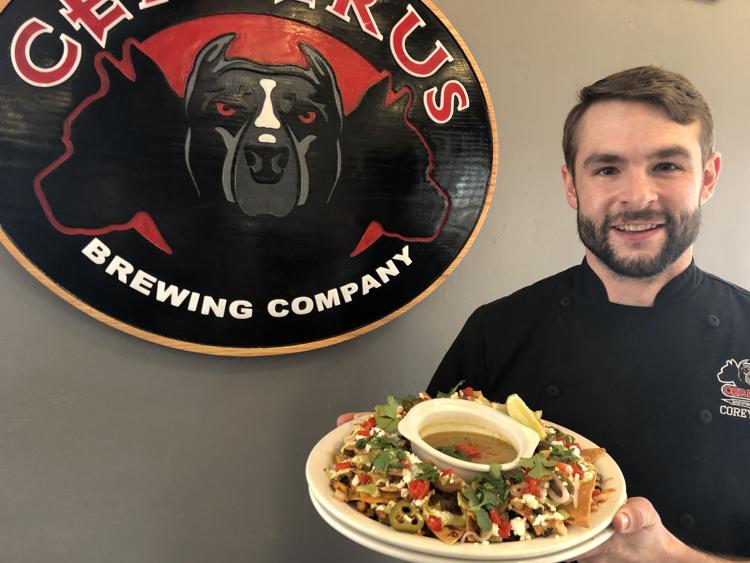 A change at Cerberus
Corey Hoff has stepped into the executive chef position at Cerberus Brewing Co., 702 W. Colorado Ave. Hoff replaces Mark LeFebvre, who moved back to his hometown of Missoula, Mont.
"Colorado Springs was nothing short of great," LeFebvre wrote in an email. "I'm looking forward to the next chapter in my career, having the opportunity to take my craft back home."
LeFebvre plans to open his own restaurant in late spring.
In the meantime, Hoff, who trained under LeFebvre, has introduced some items on the Cerberus menu. He shows his culinary skills with mole chicken nachos ($15), a massive plate of corn chips layered with green chili, cheddar cheese, black beans, hominy, pickled jalapenos and shallots, queso fresco and drizzled with tequila lime aioli.
Not to worry, many of LeFebvre's signature dishes have not been touched, such as the Colorado lamb sliders and smoked brisket grilled cheese sandwich.
Hours are 11 a.m. to 10 p.m. Sundays through Thursdays and 11 a.m. to 11 p.m. Fridays and Saturdays. Details: 636-2337, cerberusbrewingco.com.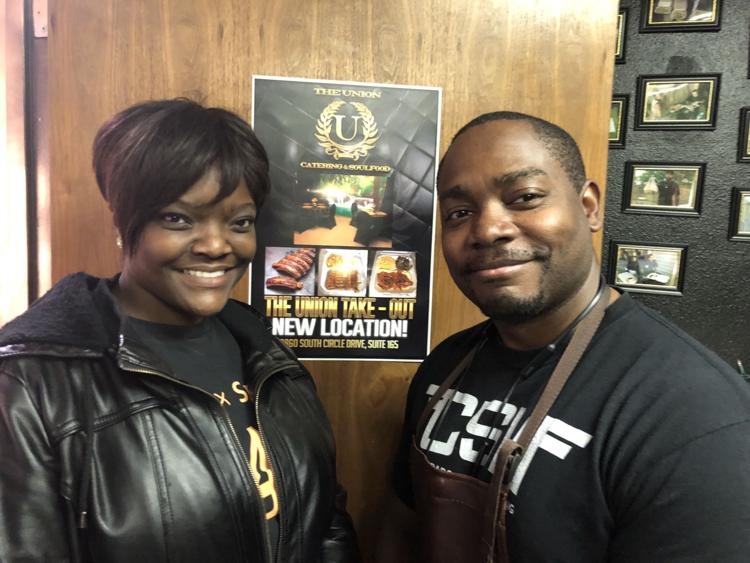 New digs
Union Catering, Soul Food and Take-Out, owned by Lamar and Nedra Taylor, has moved beyond a mobile food truck, setting up shop in suite 165 in the Cheyenne Mountain East office building at 2860 S. Circle Drive. The location only has two tables, so takeout is the best option. Details: 354-6631, tinyurl.com/ycpxr2vx.
'KRDO Table Talk'
Guests on the "KRDO Table Talk" radio show on 105.5 FM, 1240 AM and 92.5 FM at 1 p.m. Saturday:
• Raina Seabaugh, owner of Little Monkey Bizness, 1015 Kelly Johnson Blvd., talks about her company, which provides a setting that allows children to exercise by having fun. The play areas feature slides, jungle gyms, an inflatable obstacle course and more. With all the play comes appetites, so Seabaugh offers a selection of healthy snacks, juices and Seattle's Best espresso coffee for adults. The business opens at 9 a.m. daily and closes at 6 p.m. Mondays, Tuesdays and Thursdays, 8 p.m. Wednesdays and Fridays, noon Saturdays, and 4 p.m. Sundays. Details: 428-2888, coloradosprings.monkey bizness.com.
• Todd Baldwin, president of Red Leg Brewing Co., talks about new headquarters for the brewery, at 3210 Arrowswest Drive, near where Garden of the Gods Road meets 30th Street. The facility will not only serve as the new brewery and taproom but will also host an outdoor food hall and market.
• Lamar and Nedra Taylor, owners of Union Catering, Soul Food and Take-Out, 2860 S. Circle Drive, talk about their new location.
• Elizabeth Youngquest, with the Wine Festival of Colorado Springs, March 6-9, talks about the event, featuring "The Wines of Portugal." There will be a winemakers' luncheon, seminars, grand tasting and the gourmet wine dinner. Prices vary. Details: 577-4556, tinyurl.com/ybnnvczb.
Contact the writer: 636-0271.
contact the writer: 636-0271.