The actor heads to Hollywood seeking fame and fortune trope often doesn't have a fairy-tale ending.
Some hopefuls pay their dues for years in the service industry. Others finally give up and head home, perhaps with one role in a tiny, never-seen indie flick on their IMDB.com page.
Only rarely does success immediately imprint itself upon an aspiring star. Shaylaren Hilton is one such rarity. The Colorado Springs native and Cheyenne Mountain High School graduate moved to the City of Angels immediately following graduation a few years ago and has been rewarded for her big leap into the unknown.
When her move is labeled brave, you can feel the actor's shrug over the phone from across the country.
"That's what people say," Hilton says. "It seemed like a no-brainer. I've always wanted to be an entertainer since I was born."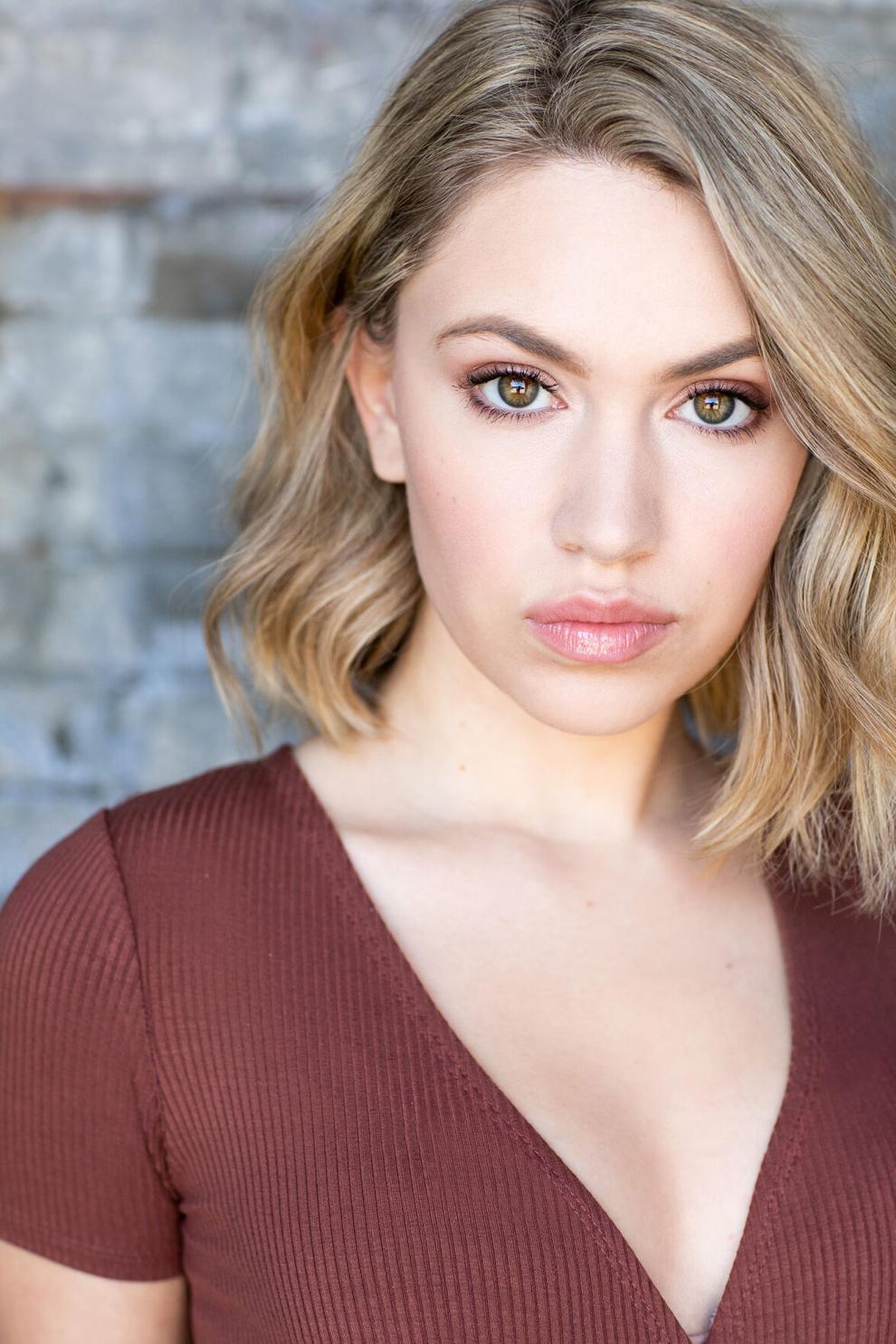 Her resume is packed with projects, including a supporting role in the recent "Beaus of Holly," a holiday movie that ran on ION TV. She shot it over a week in August in Idaho Springs.
The experience came with a bit of extra drama on the side, in the form of altitude sickness. Even though she's a Colorado girl, she'd been in L.A. long enough that coming home to film was brutal on her body. But there was no way she was letting her first feature film experience slip away.
"Before I filmed, I was on oxygen and had an IV in my arm," she says. "I didn't sleep at all. I was throwing up. I was very ill. At one point, they were about to have a production assistant play my role. The medic wouldn't let me get up. So I lied and said I'm feeling so much better."
And the roles keep coming. In September, she shot her first lead role in a film titled "Cheerleader Hit Squad." The name could change, but it'll air at some point on Lifetime. This was a much better-feeling experience for Hilton, though the virus inhibited the actors from doing in-person dance rehearsals.
"We had to be in our small apartments learning dance routines," she says. "There's thing called movie magic. Let's hope it turns out OK."
And since October, she's starred on a Disney+ TV show, though she's not allowed to name it. The job runs through January.
RELATED:
- Modern-day Western film shot entirely in Cripple Creek, Victor set for release
- Colorado Springs author behind popular Milford-Haven series
- Call of the Wild' director is a Colorado Springs native
Why is her star rising so quickly when others spend years trying to break into the industry?
"I don't know," she says. "I do know I've known this is what I was made to do. My parents raised me right where it's never been a question of if it's going to happen, but when. Maybe it's confidence knowing this is right where I'm supposed to be, doing the right thing."
One of those parents? Susan Wheelan, director of El Paso County Public Health. She and her husband knew there was no stopping their daughter when she proclaimed she was moving to L.A. post-high school to perform.
"I've seen progress all along the way, whether it's in school or acting or making relationships and connections and her finding her stride and path out there," Wheelan says.
"She's been very confident in all she is. A lot is unknown, but she's done a great job blazing a path for herself and making progress."
Hilton came to acting in a roundabout way. Though she started doing plays in elementary school, nabbing the role of Molly in the musical "Annie" in eighth grade, her life was consumed by competitive figure skating.
She spent much of her time at the Olympic Training Center. Looking back, she realizes her skating career began after seeing the 2005 movie "Ice Princess."
"Growing up in Colorado, nobody knows how to get into the (film and TV) industry," Hilton says. "Little me thought you became an ice skater and that's how you got in a movie."
It worked, in that roundabout way. After an injury forced her to quit skating after five years, she was able to focus on acting.
"There were always comments about how she can dazzle a crowd," remembers her mom about her daughter's skating performances. "That's where her comfort zone is."
Apparently so. Two months after moving to L.A., Hilton signed with a manager and agent, every actor's dream, but had a "slow" first year in Hollywood, she says. She was accepted into The Groundlings, one of the country's leading improv training programs, and booked a few short films with Jay Shetty, an author and life coach who creates inspirational videos for Facebook. Those alone get tens of millions of views. And now she's starring in films.
Hilton isn't sure where her career will wind from here, though her five-year goal is to land a leading lady role on a CW series, something reminiscent of "Gossip Girl," "The Carrie Diaries" or "The Vampire Diaries."
"I love the industry so much," she says. "It does get stressful. You get so many no's before you get a yes. When you get the role, you know it was meant for you."
Contact the writer: 636-0270