When Scott Jennings, founder of Cheba Hut Toasted Subs, opened his first sub store in Tempe, Ariz., he was going for "a cool place to work," he said.
That was in 1998. The concept, touted as a cure for the munchies, has since expanded beyond Arizona, with locations in California, Oregon, New Mexico, Nevada, Wisconsin and Colorado. The 12th shop in Colorado and the first in Colorado Springs opened Aug. 22 at 3171 N. Chestnut St.
What's the key to Jennings' success?
"I'm a foodie and didn't want to be mainstream," he said. "It was 1998 and I wanted to lighten up people's views and stress freedom of speech. Obviously, I smoked weed and created a menu using names based on the marijuana culture. We don't sell any THC chemical. Just the best sandwiches on the planet."
Bread is the basis for the sandwiches combined with freshly made sauces, high quality meats and fresh ingredients.
"Bread is the Holy Grail," he said. "If it's more than two hours old it's dead and we use it for something else. We have our baguette dough made by Vie de France in Denver."
Each Cheba Hut has a unique personality expressed in huge, colorful wall murals and secret stash menus.
"Since this is our 12th store in Colorado and it's near Garden of the Gods, our artist went with 12 mythological gods," Jennings said. "Each store has a couple of sandwiches they have created for the secret stash. One offered here is the Fillmore Fire, which is a spicy chicken invention."
In addition to sandwiches, there are salads and munchies including a Rice Krispy bar. There's a full bar, because, "We are a busy sandwich shop during the day and a neighborhood bar at night," Jennings said.
Hours are 10 a.m. to midnight daily. Details: 354-4548, facebook.com/ ChebaHutColoradoSprings.
---
More Food & Dining News:
Local chefs score wins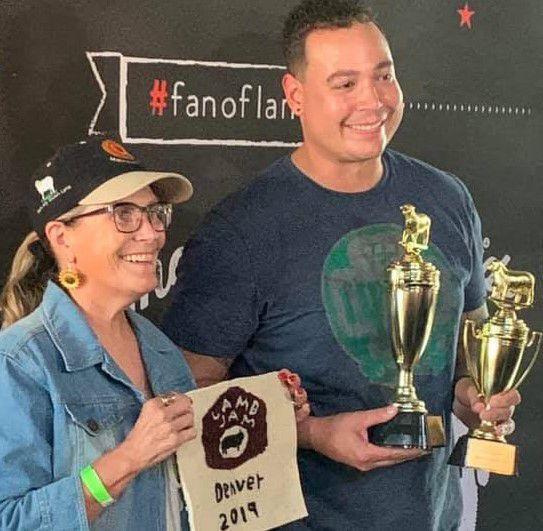 A few local chefs entered cooking contests outside of Colorado Springs to show off the talent and notable food to be had here:
• Brother Luck, owner of Four by Brother Luck and Lucky Dumpling, created a Southwestern lamb taco with mole for Lamb Jam Global Flavors Tour in Denver's Mile High Station on Aug. 25. He won trophies as the winner of the Latin category and Best of Show.
"The lamb was from farmer Mary Miller at Triple M Bar Ranch," he said.
In a Facebook posting, he said, "I haven't cooked at Mile High Station since being on 'Restaurant Wars' and it's nice to walk away with a win finally. Thank you to the farmers who raised these animals and all of our team who worked so hard on this dish."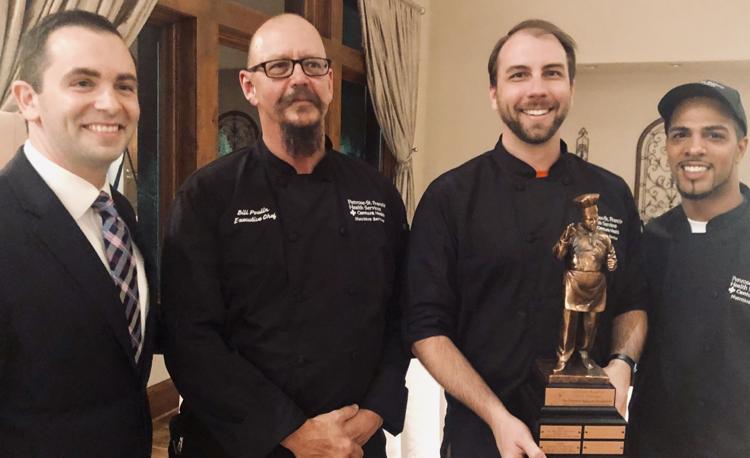 •The culinary team at Penrose-St. Francis Hospital, for the second time in two years, took home the traveling trophy at the Colorado Hospital Chef's Challenge at Cielo at Castle Pines on Aug. 24. The event benefits The Children's Treehouse Foundation's work with children of adult cancer patients. The culinary team included chefs Bill Poulin, Brian Knutson and Mark Mills.
Grapes please
Jeff Stultz, the winemaker at The Winery at Holy Cross Abbey, 3011 E. Colorado 50 in Canon City, is accepting grapes from Fremont County and surrounding areas 9 a.m. to 3 p.m. Mondays through Fridays and 10 a.m. to 3 p.m. Saturdays through September. The fruit will be crushed and made into this year's Wild Canon Harvest wine. Growers are paid 50 cents per pound, or $1,000 per ton. Details: 276-5191, abbeywinery.com.