Edward Salazar is the new executive chef at Taste restaurant in the Fine Arts Center.
Taste restaurant at the Colorado Springs Fine Arts Center at Colorado College has a new executive chef.
Edward Salazar has worked in kitchens at The Broadmoor, Cheyenne Mountain Resort and Glen Eyrie over the past 10 years. He completed the culinary arts program at Pikes Peak Community College.
The dishes he prepared for the pre-theater menu for the FAC's "Barnum" production was spot on. The French onion soup was rich and brothy. The circus peanut shrimp entree was his take on pad Thai. He had created a tasty dish of noodles tossed and ample crustaceans bathed with spicy creamy peanut sauce.
In addition to pre-theater dining, the eatery at 30 W. Dale St. is open for lunch from 11 a.m. to 2 p.m. Thursdays through Saturdays. Details: 634-5583, fac.coloradocollege.edu.
Deli news
Pomodor's Deli Market, 3012 W. Colorado Ave., is a new place to get your grinder and gyro fix. Owner Bill Farkas has transformed the former Fatboys Pizza into a deli, where he offers a wide selection of Boar's Head cold cuts and cheeses. Sandwiches and paninis range from $7.99 for the pesto (grilled chicken, roasted red peppers and pesto) to $9.99 for the Italian (prosciutto, ham, salami, tomato, onion, green peppers, black olives and cheese). House pasta salad comes with the sandwiches.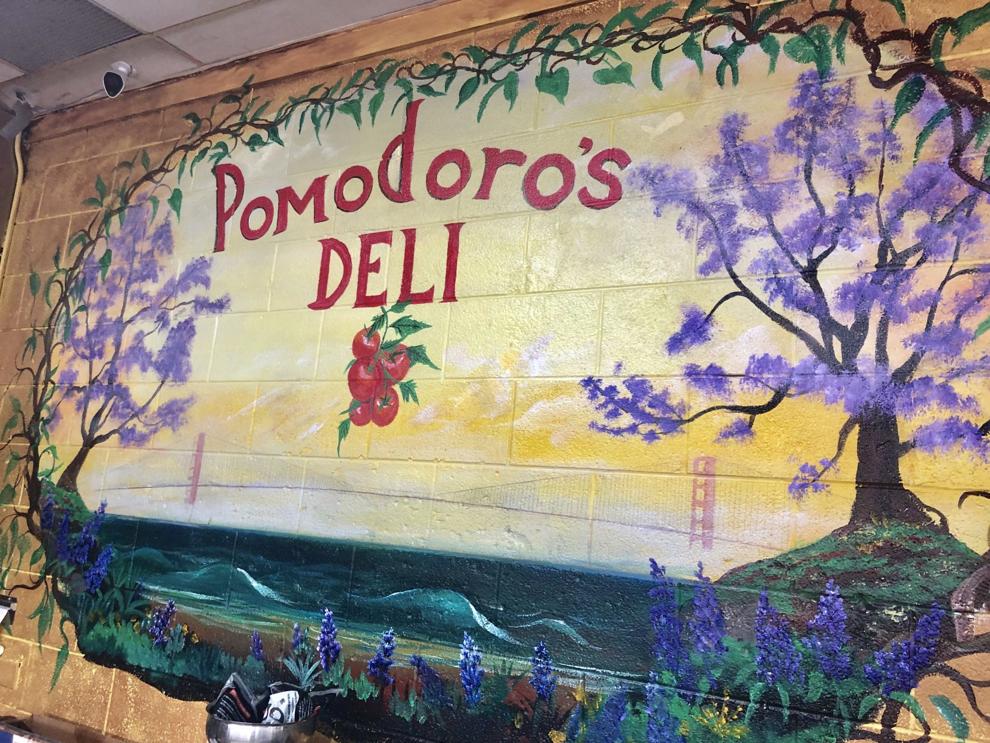 Hours are 9 a.m. to 5 p.m. Mondays through Saturdays. Details: 418-3488, pomodorodeli.com
Comfort food
Midtown Grill, 333 S. Tejon St., has won my heart with its pot roast sandwich ($12.95). It's pure luscious comfort with every bite of slow-cooked beef with jus, topped with Swiss and white cheddar cheeses between sourdough bread. The sandwich gets toasted nice and crisp on the griddle. There's a choice of sides, but you'd be a fool to pass up the sidewinder fries.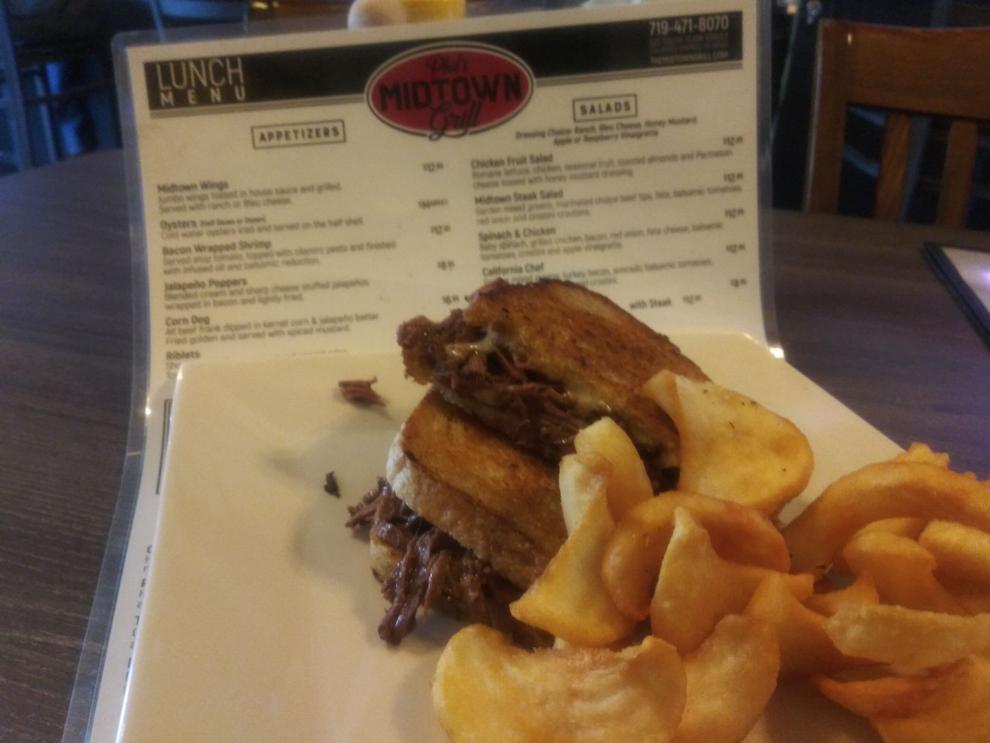 Bonus (while they last): If you spend $25, you might be rewarded with a wooden nickel worth $5 off your next purchase at the eatery.
"I gotta grip of these I had made 10 years ago," owner Phil Duhon posted on Facebook. "Found them in a drawer. My find is your gain."
Hours are 11 a.m. to 2 a.m. Mondays through Saturdays, 11 a.m. to midnight Sundays. Details: 471-8070, themidtowngrill.com.
Chef advisers
FoodMaven, which finds pathways for food lost due to oversupply or cosmetic imperfection and local food without effective distribution channels, is developing a Chef Advisory Board. Tim Ma, a Washington D.C.- based chef, and Brother Luck, owner of Four by Brother Luck, are the first chefs to join the board. The plan is to target five to six more chefs from different regions.
The Chef Advisory Board mission is to support the food system to a more enlightened and sustainable system. "Who better to help this movement than a group of thought-leading chefs who care about where their food comes from and how it is grown?" said Patrick Bultema, FoodMaven founder and chief executive officer. "This Advisory Board will have a big impact on FoodMaven's mission."
Ma, known as a food-waste crusader, owns American Son in D.C's Eaton Hotel, where his menu features vegetable-focused dishes using seasonal produce from local zero-waste farms, certified organic and chemical-free farms, and Eaton's rooftop garden. He is named one of the top influencers for 2019 Grist 50 for his public awareness speaking on food waste.
Luck is well known locally as a television contestant on "Top Chef," winner of an episode of "Beat Bobby Flay" and an appearance on "Chopped." He is a champion of sourcing high-quality ingredients and using sustainable practices at his eatery.
"It's important to me to know where the food I serve is coming from, I want to know the story behind it," he said in a news release. "Working with FoodMaven has been an invaluable connection to local growers and ranchers, and I'm honored to be part of their mission to make an impact in our community."
Contact the writer: 636-0271.