Jeff Zearfoss and his wife, Melissa Howard, owners of The Carter Payne, 320 S. Weber St., kept themselves more than busy during the COVID-19 shutdown. They were busy sprucing up the interior of their anchor Local Relic Artisanal Ales tasting room and expanding food and drink options in the space. A grand reopening was on June 6.
Here's what to expect:
First up, Brent Beavers, who has operated his Immerse Cuisine here since 2018, has refreshed his menu with dishes like smoked butter mushrooms, featuring gourmet fungi from a local grower, and seared sesame poke bowl. He has also dreamed up a fun menu of egg dishes being served at his newest concept, BDF — Breakfast for Dinner, one of the new additions at the tasting room.
"Breakfast is great any time of day," he said. "This was a fun menu to come up with. It leans on and draws from many cultures to explore different ideas of what is for breakfast."
An example is the Middle Eastern shakshuka, a tomato sauce-based stew with North African spices served over brown rice and topped with a soft cooked egg. The trendy dish is served with a large piece of sourdough pebble bread for soaking up the delicious juices. Pebble bread is baked on hot stones.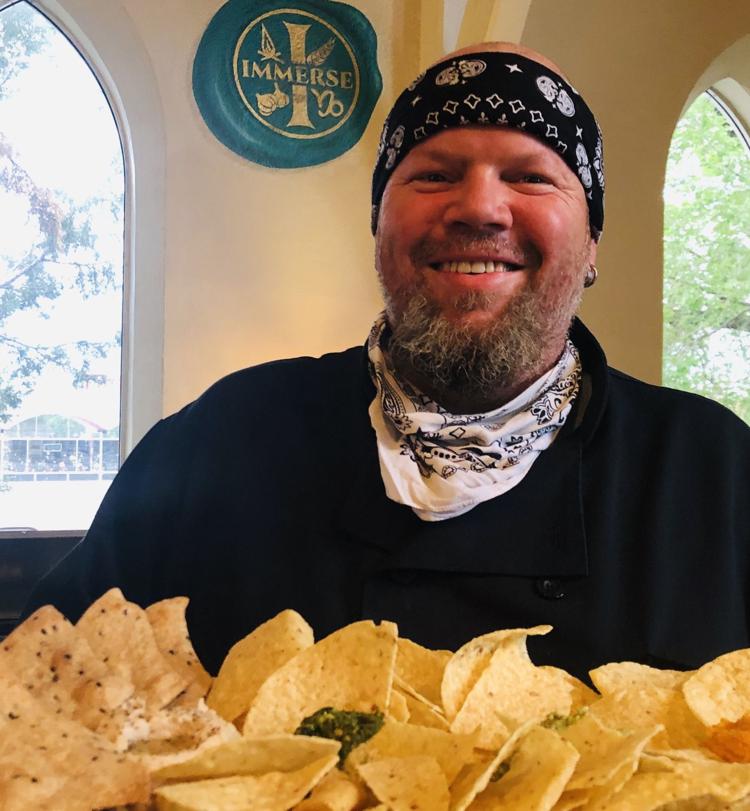 Crusade is a wine bar to appeal to those who prefer juice of the vine instead of suds.
"We are on a crusade to educate people about wine," Howard said. "We serve 50 wines by the glass here that will feature a seasonal list of lesser known varietals and varietals from lesser known regions."
The newly revived meeting, eating and drinking spot is currently open 3 to 10 p.m. Wednesdays through Fridays, 9 a.m. to 10 p.m. Saturdays and,9 a.m. to 3 p.m. Sundays. Details: 306-5006, localrelic.com.