Music, stage productions, charity events and more for the holiday season around Colorado Springs and the Pikes Peak region.  
PARADES, LIGHTS AND MORE
Through Dec. 31: A Hudson Christmas — An extravaganza of Christmas lights, 5-9 p.m., Hudson Gardens and Event Center, 6115 S. Santa Fe Drive, Littleton, $8-$10.50, free for ages 3 and younger. Tickets: altitudetickets.com.
Through Dec. 31: Helicopter Christmas Light Tours — 6-9 p.m., Colorado Springs Airport, 1575 Aviation Way, $94 and up. Registration: 648-5580, coloradovertical.com.
Through Jan. 1: Electric Safari — 5:30-8:30 p.m. with last admission at 7:30 p.m., Cheyenne Mountain Zoo, 4250 Cheyenne Mountain Zoo Road, $5.75-$12.75 in advance, $7.75-$14.75 at gate, 75 cents for ages 2 and younger; cmzoo.org/electricsafari.
Through Jan. 1: Headframe Lighting Event — Tour giant ornaments that light up the night sky, Victor and Cripple Creek; tinyurl.com/toct9rk.
Through Jan. 3: Blossoms of Light — 5-9 p.m., Denver Botanic Gardens, 1007 York St., Denver, $14-$21. Tickets: tinyurl.com/ybqlputy.
Through Jan. 4: Winter Wonderland: Holiday Traditions — Buell Children's Museum, 210 N. Santa Fe Ave., Pueblo, $8-$10; tinyurl.com/y5jadjsn.
Through Feb. 23: Skate in the Park — Acacia Park, 115 E. Platte Ave. Go online for prices and times; downtowncs.com/skate.
STAGE
Through Jan. 19: Irving Berlin's "Holiday Inn" — Candlelight Dinner Playhouse, Johnstown. Times and ticket prices: coloradocandlelight.com.
CHARITY
Through Dec. 31: Christmas in Magic Town — 10 a.m.-5:30 p.m., Michael Garman's Magic Town, $5; tinyurl.com/tmcqzjo.
Through Jan. 17: Gazette-El Pomar Foundation Empty Stocking Fund — To benefit local health and human service agencies. For a list of events and to donate, go to emptystockingfundco.org.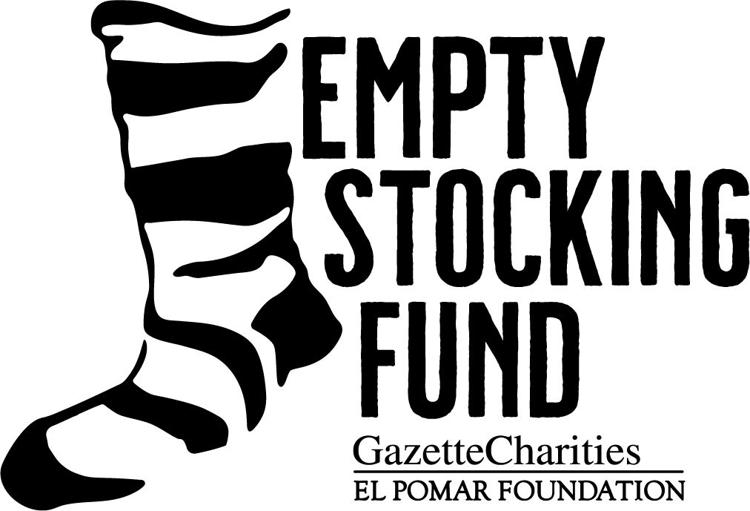 ThroughJan. 1: Mountain Illumination Festival — 6-9 p.m., Cave of the Winds Mountain Park, Manitou Springs, $25 per car load up to 10 people, $30 per van with more than 10 people, $5 discount with new toy donation to benefit Christmas Unlimited. Additional costs for pictures with Santa or the Coca-Cola Polar Bear; caveofthewinds.com.
Jan. 4-5: Treecycle — At local sites, $5 donation to benefit local youth nonprofits. Go online for times and locations: csyouthsports.net/treecycle.
FOOD AND DRINK
Through Jan. 1: Miracle - a Christmas Cocktail Pop-Up Bar — 6 p.m.-midnight Tuesdays-Thursdays, 6 p.m.-1 a.m. Fridays-Saturdays, Allusion Cocktail Bar, 323 N. Tejon St.; miraclepopup.com.
NEW YEAR'S EVE EVENTS
Dec. 31: Umphrey's McGee New Year's Run — 7 p.m., Fillmore Auditorium, Denver, $39 and up; ticketmaster.com.
Dec. 31: Devotchka New Year's Eve — 8 p.m., with Banshee Tree, Kiltro, Bluebird Theater, Denver, $25.50-$29; axs.com.
Dec. 31: Noon Year's Eve Celebration — Hosted by the Pikes Peak Children's Museum, 10 a.m.- 1 p.m., Colorado Springs Event Center, 3960 Palmer Park Blvd., $7.50, $22.50 for family of four, $26.25 for family of six in advance or $10, $30 for family of four, $35 for family of six at door, free for ages 1 and younger; tinyurl.com/t98nom3.
Dec. 31: Mr. Guffaw's 2020 Bubble Bash — 11 a.m., 2 and 4 p.m. Dec. 31, The Millibo Art Theatre, 1626 S. Tejon St., $12.50, $44 family four pack; themat.org.
Dec. 31: Bubbles & Bites New Year's Eve Bubbly Dinner — 5 and 8 p.m., Tapateria, 2607 W. Colorado Ave., $89. Reservations: 471-8272.
Dec. 31: New Year's Eve Dinner — 5-9 p.m., The Margarita at PineCreek, 7350 Pine Creek Road, $65, wine tasting will be extra. Reservations: 598-8667.
Dec. 31: New Year's Eve Celebration — 6:45 p.m., Boot Barn Hall at Bourbon Brothers, 13071 Bass Pro Drive, $100; bootbarnhall.com.
Dec. 31: New Year's Eve at The Broadmoor — 7:30 p.m., Broadmoor Hall, 1 Lake Ave., $250; tinyurl.com/y4bd8b33.
Dec. 31: New Years Eve Celebration — With Jon Stringer, featuring Kris Show, 7:30 and 10 p.m., Loonees Comedy Corner, 1305 N. Academy Blvd., $20 for 7:30 p.m. show, $40 for 10 p.m. show; looneescc.wixsite.com/loonees/new-years-eve.
Dec. 31: Colorado Springs Dance Theatre's New Years Eve Dance Party — 8 p.m.-1 p.m., The Mining Exchange Hotel, 8 S. Nevada Ave., $75-$130 in advance, prices increase by 10% at door; csdance.org/nye-dance-party-fundraiser.
Dec. 31: Latin New Year's Eve Dance Party — 8:30 p.m., DoubleTree hotel, 1775 E. Cheyenne Mountain Blvd., $55-$60. Tickets: randysinatra.com/nochelatinparty.
Dec. 31: New Year's Eve with Cracked Sky, He Kill 3, Dirty Kings — 9 p.m., Union Station, 2419 N. Union Blvd., free show; peak31csprings.com.
Dec. 31: NYE - White Rose Gala — 9 p.m., Ellie Caulkins Opera House, Denver, $79 and up; axs.com.
Dec. 31: Champagne New Year's Eve Murder Mystery — Briarhurst Manor, 404 Manitou Ave., Manitou Springs, $99 plus tax and gratuity. Times and reservations: 685-1864.
Dec. 31: New Years Eve Dinner — Sopra Antipasto & Wine Bar, 4 S. 28th St., $75. Reservations: 471-8200.
Dec. 31: New Years Eve Bash — Pueblo Convention Center, Pueblo, $35-$100; pueblomemorialhall.com.
NEW YEAR'S DAY EVENTS
Jan. 1: First Day Hikes — 9 a.m., Elk Meadow, Elk Meadow Trailhead; 10 a.m., Wapiti Nature Trail, Wapiti Trailhead; 11 a.m., Forest Bathing Walk, Outlook Ridge Trailhead, Mueller State Park, 21045 Colorado 67, Divide. Day pass $8 per vehicle; 687-2366.
Jan. 1: AdAmAn 2020 New Years Fireworks — Midnight, Pikes Peak Mountain; adaman.org.
Events are added daily. For more events, go to coloradosprings.com. Looking for craft fairs? Head to the Craft Fair calendar in the Home and Garden section, Saturdays in The Gazette.
—
Send holiday events to listings@gazette.com.