Two Colorado Springs athletes are among the competition on a new reality show, "The Titan Games," which premiered Thursday on NBC.
Christina Luna, 33, an Air Force veteran and dental hygienist, and Kyle Lucas, 28, a satellite systems operator for the Air Force, represent the Pikes Peak region on the show.
Two Denver competitors also landed on the show. They are Ashley Huhn, 28, a special education teacher and soccer coach, and Matthew Welbourn, 28, a bodybuilder, according to an article by the Denver Post's The Know.
The two-hour premiere, featuring two back-to-back episodes, introduced 16 of 64 athletes from across the country competing for the title of Titan Champion, which will be awarded to one female and one male competitor, along with a grand prize of $100,000. The show is hosted and executive produced by actor and athlete by Dwayne "The Rock" Johnson, who handpicked the athletes.
The 16 competitors faced off in a series of daunting physical challenges, resulting in two women and two men advancing in the competition. In each remaining episode, eight athletes, four men and four women, will race up a huge obstacle course called "Mount Olympus."
The two winners from each episode will advance in the competition until only one man and one woman remain.
None of the Colorado contestants competed Thursday. Look for them in future episodes of the show, which airs Thursdays at 7 p.m. MST on NBC.
Thursday's winners were James Jean-Louis, 29, a Budweiser delivery truck driver from North Miami Beach, Fla.; Emily Andzulis, 26, a massage therapist and MMA fighter from Powell, Tenn.; Charity Witt, 26, a metabolic technician from Suwanee, Ga.; and Cole Wadsworth III, 32, a farmer from Draper, Utah. They will head to the "Battle of the Titans" in the season finale.
Johnson calls "The Titan Games" "the most insane athletic competition ever devised" in the show's trailer. "We'll be testing more than their strength. We'll be testing every fiber of their being," he said.
"As a mom, airman, and dental hygienist, I never saw myself as an athlete, let alone a competitor. But let me tell you, if I can do this, anyone can," Luna wrote on her Facebook page last month. Luna, a native of Wayne, W.Va., is a single mom to two daughters.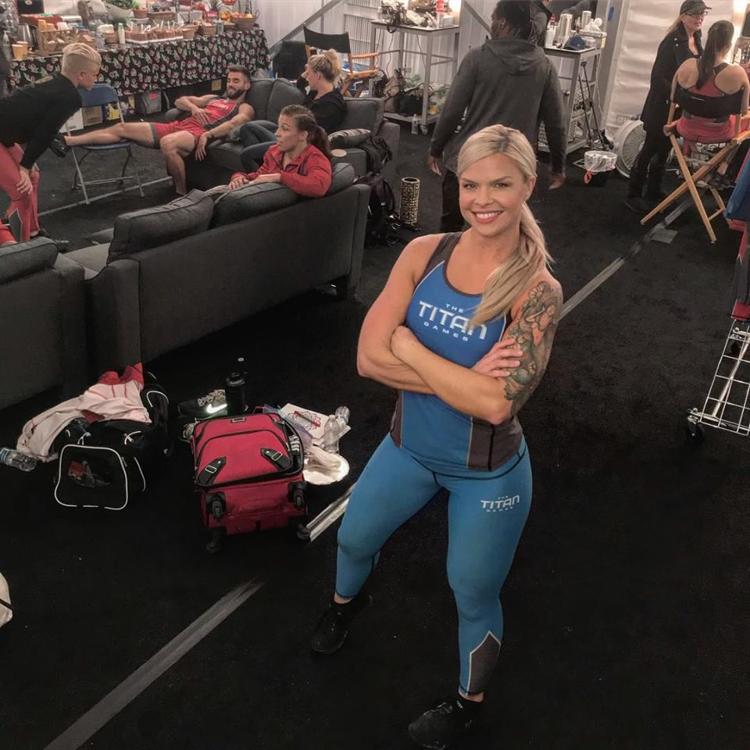 Lucas, a former Penn State University linebacker, is a native of Dover, Del. He joined the Air Force after college and now manages 35 satellites that provide GPS around the world, according to a profile in Men's Health magazine. His brother, Tyler Lucas of State College, Pa., currently stationed in Germany with the Air Force, is also a competitor on the show.
"When I saw The Rock's ad for the show during the Super Bowl, I thought, 'Yeah, I'm totally going to apply for that show,' but they gave me a call before I could even get an application in," Kyle Lucas told The Centre Daily Times. "I was kind of hesitant at first — do I really want to be on TV, being in the spotlight? Then when I heard The Rock was hosting it, I was like, 'Hell,
Contact the writer, 476-1602.