He was Colorado's brightest musical hope, its boy genius and shooting star, blessed with an overabundance of guitar talent, exotic good looks and a questing musical curiosity that mixed together a gumbo of styles — rock, Brazilian jazz, blues and reggae.
In an age of guitar heroes — Jimmy Page of Led Zeppelin, David Gilmour of Pink Floyd, Brian May of Queen — he may have become the greatest guitar hero of all, if only he'd lived past age 25.
More than 40 years after his death, though, Tommy Bolin's mystique continues to grow.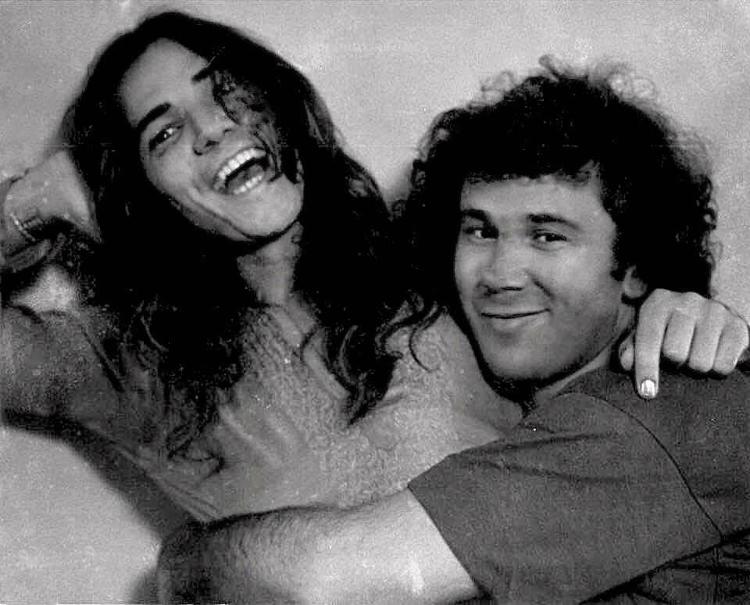 "If he were still alive, he would be Eric Clapton today," said musical impresario Chuck Morris, who produced Bolin's music in the early '70s. "He was as good as anyone I've seen playing. He was the best there was, and I have promoted most of them. Muddy Waters, Lightning Hopkins, Bonnie Raitt, Leo Kottke, Steve Miller, Vince Gill."
The long-haired, sweet-natured axeman was a guitar polymath, said his bass player Stanley Sheldon, who also played for Peter Frampton once upon a time. "I never met a guitar player who could grasp onto every style of music in the world as quickly as he did," Sheldon said. "He took to anything. All these different styles coming together made him very unique."
He was as restless in his band choices as he was in his guitar styles. In his brief, 8-year career, Bolin played for Joe Walsh's James Gang, for Deep Purple when it was one of the biggest acts in the world, for Zephyr and for his own band, which produced two albums, "Teaser" and "Private Eyes," that have stood the test of time.
"But it wasn't rock music that put Tommy on the map and made him such a revered guitarist," Sheldon said. "It was a record he did with a guy named Billy Cobham, who was in the most famous jazz fusion band in the world at the time." The record was "Spectrum," and Bolin's innovations on that record are still taught in music schools, Sheldon said. "That record is in the canon. It attracted the attention of everybody in the world."
This Tuesday, Bolin will be inducted into Colorado's Music Hall of Fame at the Mission Ballroom in Denver, where original members of his band including Sheldon and Bolin's brother will reassemble to pay tribute to the cut-short rocker.
Warren Haynes, a longtime guitarist with the Allman Brothers, and Joe Bonamassa, a blues guitarist who used to open for B.B. King, will be playing with them.
"They are coming out to pay homage to Tommy," Morris said.
Getting his start
After getting kicked out of school in Sioux City for refusing to cut his long hair, Bolin hitchhiked to Denver with his parents' blessing at the tender age of 17 because he heard all the hipsters were gathering there.
He eventually found his way to Boulder, which Sheldon called a "musical mecca" in the '70s. Joe Walsh had moved to Boulder, Steven Stills moved there after the Crosby, Stills, Nash and Young blowup, and the Caribou Ranch recording studio was nearby in Nederland, where Elton John, Chicago, Steely Dan and Three Dog Night all recorded.
Rock playlands like Ebbet's Field and Tulagi featured the likes of Lynyrd Skynyrd, Little Feat, the Eagles, Linda Ronstadt and Herbie Hancock, along with Bolin.
Bolin formed his first real band, American Standard, in Boulder, and by the end of the '60s, he was playing in the blues-rock band Zephyr, which is also being inducted into the hall of fame Tuesday, along with Otis Taylor, Freddi & Henchi, concert promoter Tony Spicola and music journalist Wendy Kale.
Word of Bolin's guitar virtuosity was beginning to spread. His fiery licks on "Spectrum," released in 1973, caught the attention of the James Gang and Deep Purple. He sang lead for the first time on the two albums he did for the James Gang, 1973's "Bang" and 1974's "Miami," and he began trying on a rock star persona as well, complete with feather boas, nail polish and psychedelic hair colors. Feather earrings became his trademark, and he even dated Linda Blair of "The Exorcist" for a time.
But Bolin had developed another rock star peccadillo of the mid-'70s, a dangerous addiction to heroin and other hard drugs. He was sometimes paid for his gigs around Boulder in cocaine.
"That dark side of music isn't as prevalent now," Morris said. "The music business has really cleaned up. It's a multibillion businesses now. It had to."
The drinking and drugs didn't seem to slow Bolin down creatively. He put out his first solo album, "Teaser," while he was still lead guitarist for Deep Purple. Sheldon tells a great story about recording "Teaser" in Studio A of Jimi Hendrix's Electric Lady Studios in New York on the same days he was mixing "Frampton Comes Alive" in Studio B.
Bolin released his second solo outing, "Private Eyes," in 1976 and then helped out Canadian Led Zeppelin clones Moxy on their album.
On the brink of stardom
It's hard not to listen to "Brother Brother" or "Dreamer" or "Burgandy" or "Teaser" and wonder what might have been. This relentlessly talented, inventive guitarist and songwriter overdosed just as his career was taking off.
On Dec. 3, 1976, Bolin opened for superstar guitarist Jeff Beck on the first night of Beck's tour at Miami's Jai-Alai fronton sports arena. Before the concert, Bolin told a friend the tour would be "the biggest thing I've ever done," according to the best article ever written about Bolin, Gil Asakawa's Shooting Star in Westword.
Ironically, Bolin finished his set with a song from "Private Eyes" called "Post Toastee" about the excesses of the 1970s rock scene.
Don't let your mind Post Toastee like a lot of my friends did.
Just keep me out of L.A., things are crazy out there.
The people that I've been meeting, seems like I've got to beware.
Now I know I've been wrong, it seems like nothing is right.
I hope I get me some sleep tonight.
If only he'd listened to his song's own advice instead of partying late into the night after the concert.
Ten hours after hitting his pinnacle that night, Tommy Bolin would be dead.