What does it mean to be a "Dude Dad?"
Give Taylor Calmus a second to grab his coffee mug, where the definition is printed.
"1. A father dedicated to raising children in the most epic way possible," read the words in a format resembling a dictionary entry. "2. Like a normal dad except more fun."
Near the bottom of the cup, you'll find extra information: "See also: Dad jokes, grass stains and high fives."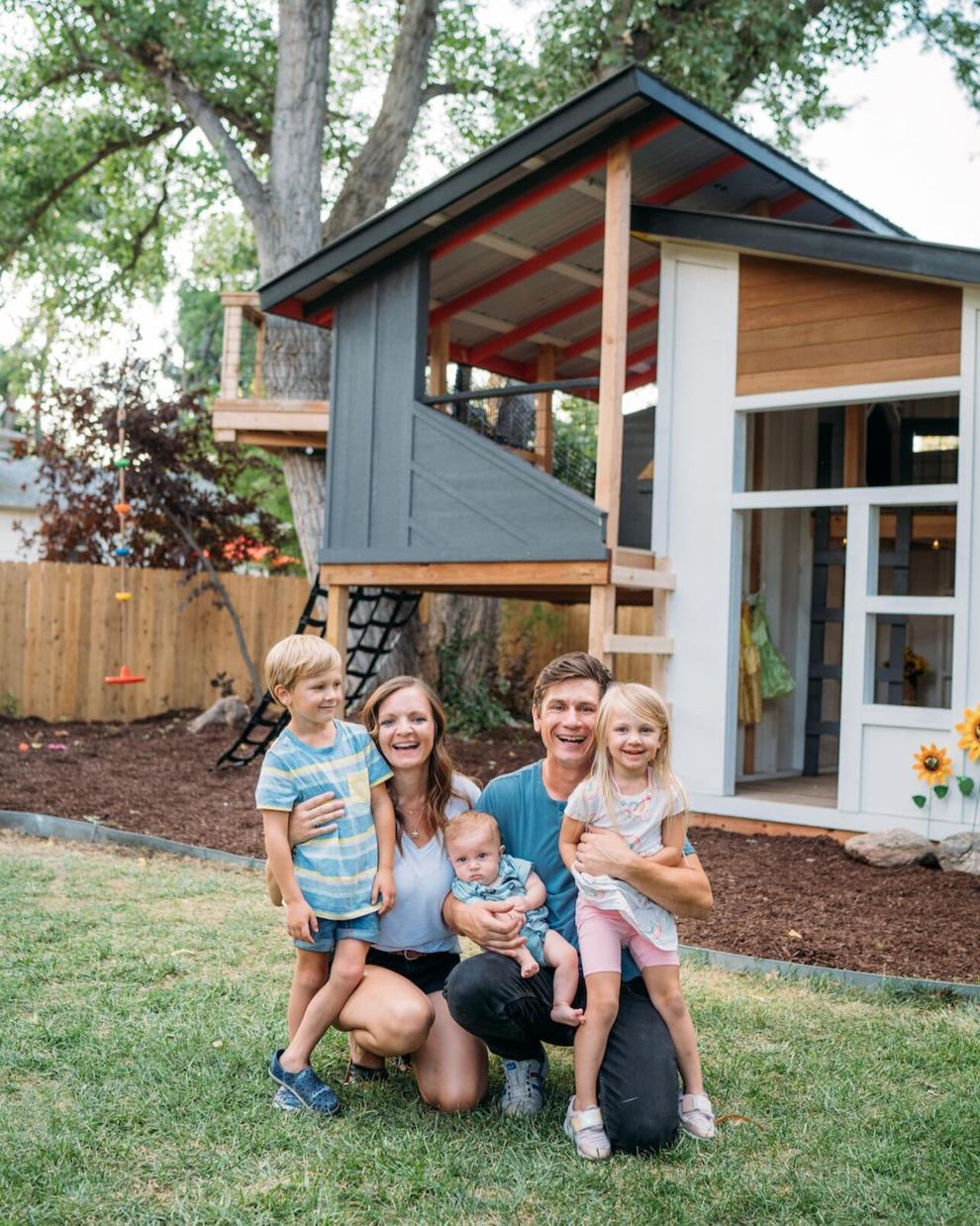 These are some of the words Calmus lives by as he raises three young kids alongside his college sweetheart-turned wife, Heidi, in Fort Collins.
The mug also serves as proof of how far Calmus has come. It's one of several merchandise items he sells under the "Dude Dad" moniker, one that comes with more than 4 million followers on Facebook, viral videos on YouTube and TikTok, two books and a new TV show on Magnolia Network, the channel curated by former HGTV stars Chip and Joanna Gaines.
His growing empire, a mix of content focusing on comedy, DIY projects and fatherhood, started before Calmus was officially a parent.
It was six years ago — and two weeks before his first son was born.
Calmus, then an aspiring actor in Los Angeles, and his wife were contemplating leaving the city. He started a YouTube channel so he could make content wherever they went.
"I'd seen a lot of mommy vlogs, but there was nothing out there for dads," he said. "I wanted to share my experiences as a dad."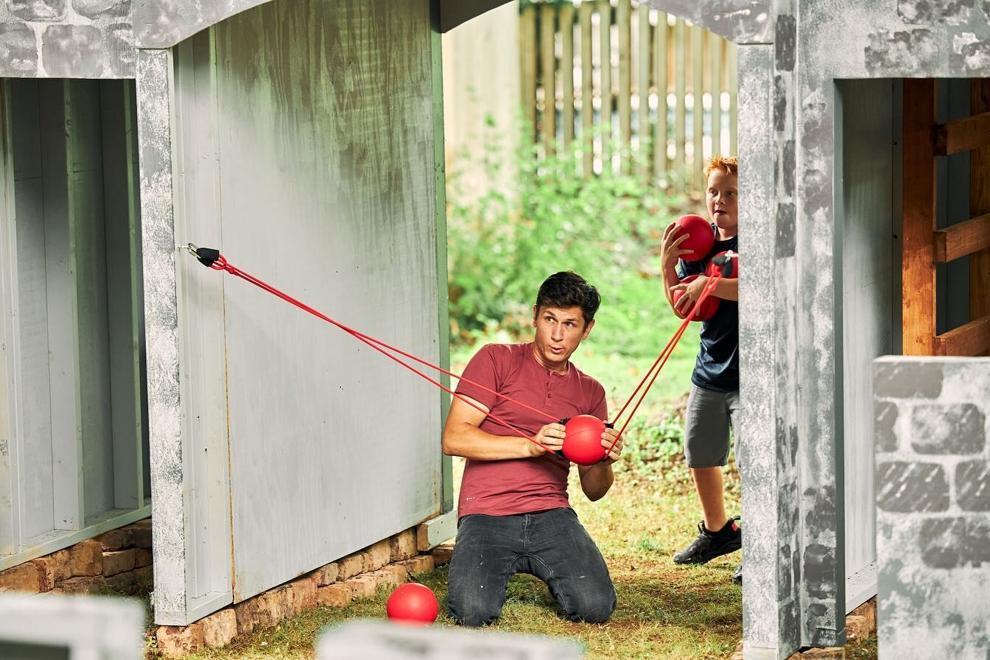 For three years, he ran "Dude Dad" as a side hustle and one-man operation, creating weekly videos without making much money from them. His idea was simple, but largely untapped: "Making fatherhood cool again."
"You have decades of culture telling us that being a dad sucks, our dads are stupid," he said, referring to cartoon characters such as Homer Simpson. "We show the side of competency when it comes to being a dad and being excited about fatherhood."
Things picked up in 2020, the same year the Calmus family moved to Colorado.
"It kind of took off," he said, attributing the growth to hiring a video editor and his consistent posting.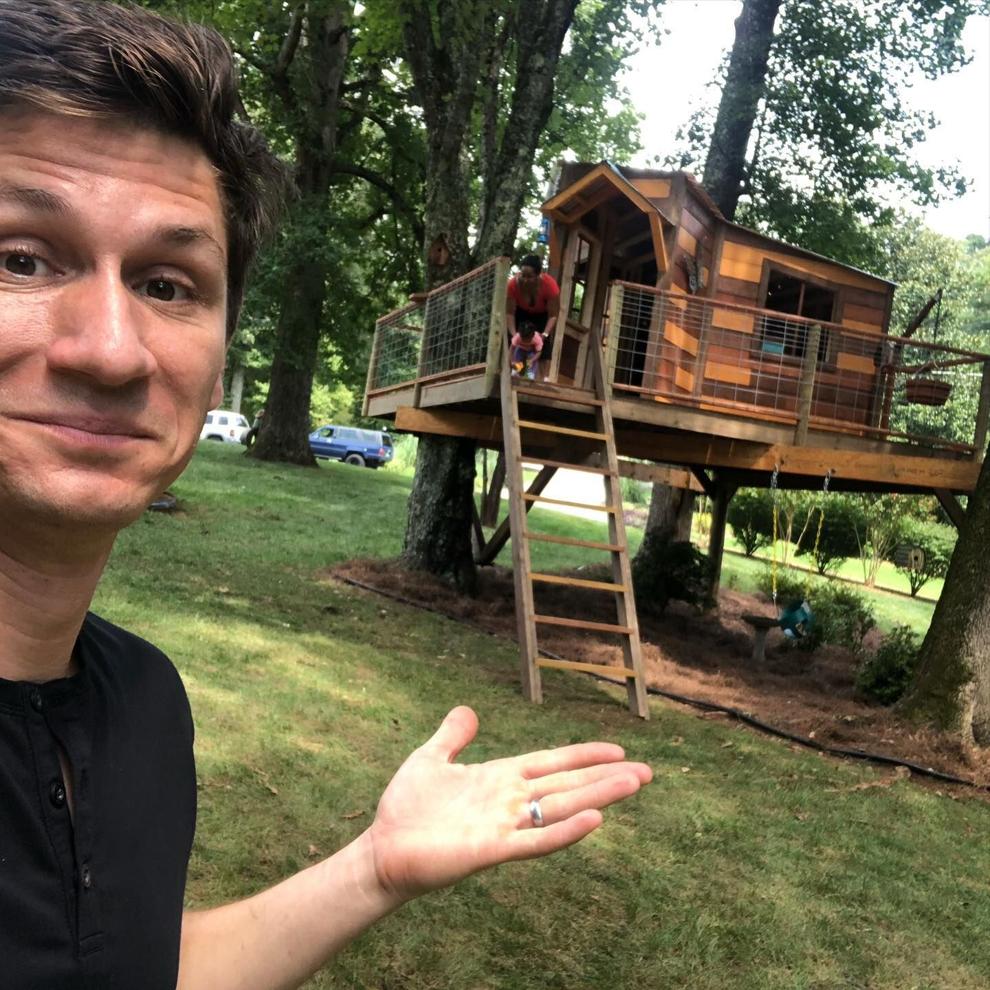 For the 35-year-old South Dakota native, moving to Colorado brought on a new set of inspiration for "Dude Dad" videos. His sketches touch on the specific nuances of Colorado life, such as a dedication to craft beer and active wear as well as a statewide debate about how to pronounce Colorado.
"I got almost 300,000 miles on this one," Calmus says in one video in reference to his sporty car. "To be honest though, it's not half as many miles as I have on my Chacos."
Ideas come from observing friends, like the one who is trading tattoos for sourdough starter, and his personal life, like a popular series acting out common fights in his marriage.
He also got the idea to challenge Chip Gaines, one half of the famous "Fixer Upper" couple, to a playhouse building contest with the proceeds going to St. Jude Children's Hospital.
After getting the star handyman's attention, the wheels were in motion for Calmus to star in his own Magnolia Network show, where the so-called "Super Dad" helps "aspiring DIY dads turn their kids' outrageous backyard dreams into playtime realities," according to an online description. Episodes have resulted in projects such as a backyard pirate ship, fort, zip line and castle.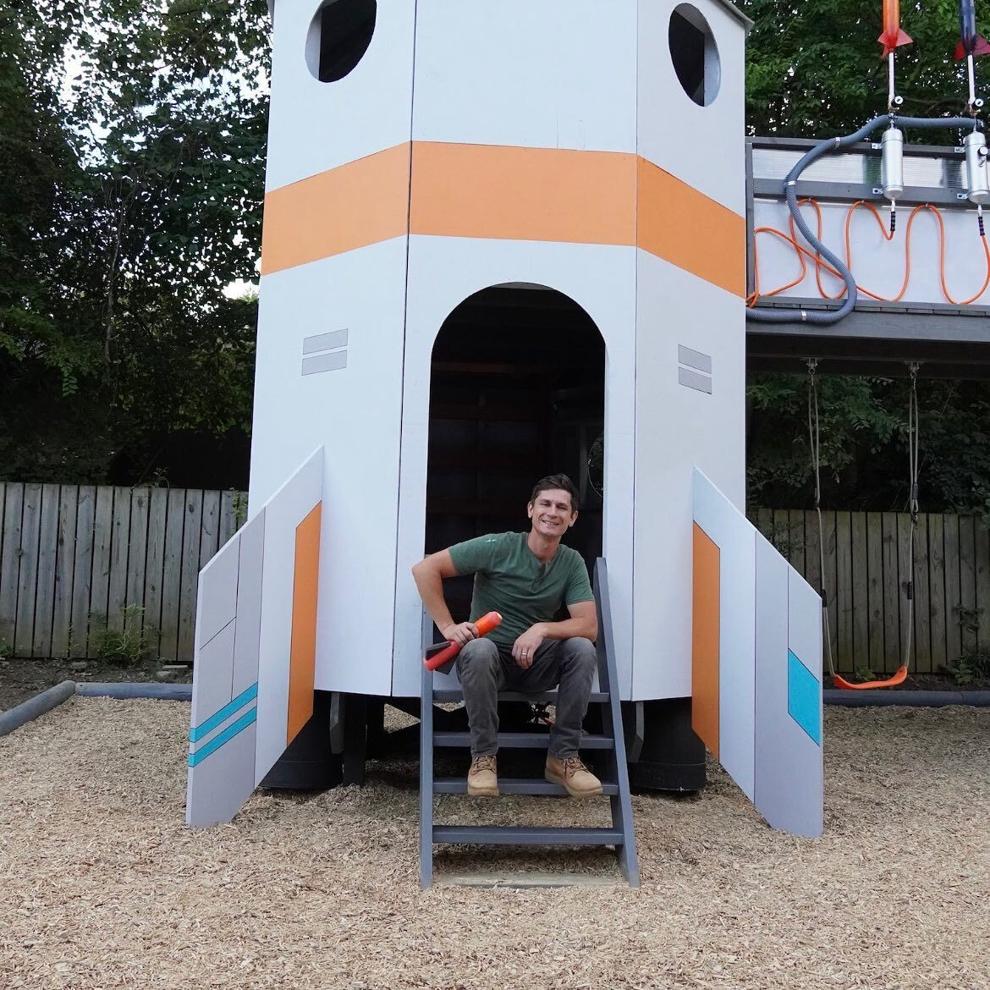 It's just another sign of success for Calmus, who recently published "A Dude's Guide to Baby Size," described as a 40-week guide to help dudes become dads."
The book, a mix of humorous and heartfelt, compares the size of a baby to things like a guitar pick or a cut of brisket and shares advice along the way.
On the "Dude Dad" website, the book is next to items such as T-shirts, hats and the Dude Dad Diaper Bag, a backpack that comes with an on-the-go changing pad, stroller straps and, perhaps for a beer, two bottle openers.
Calmus adds comedy to whatever he does, which explains the millions of views on his videos. Behind the numbers is a serious mission.
"What we're doing is more than entertainment," he said. "We have a bigger purpose of putting good into the world. We're just trying to be a happy place in the corner of the internet."